Indian variant: What's causing the spike in Bolton?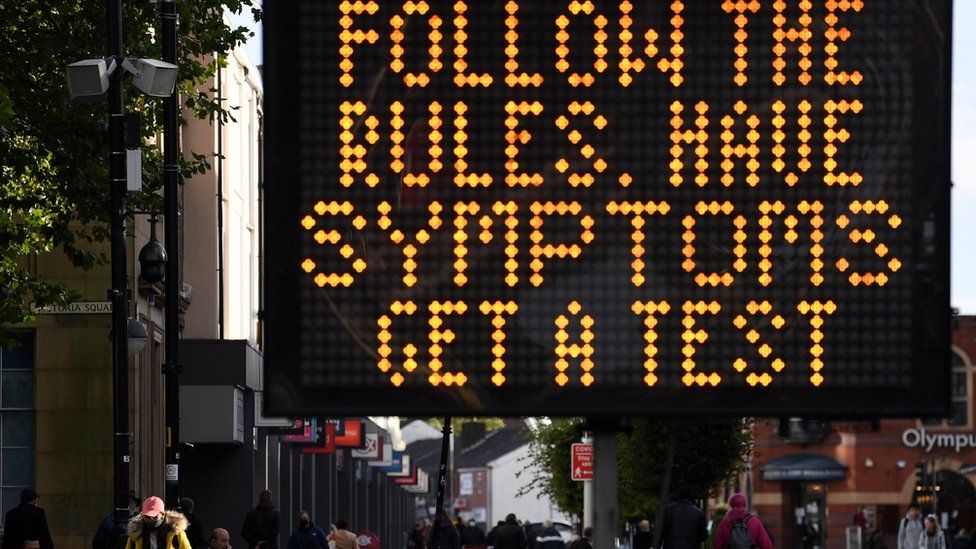 Cases of the Indian Covid variant have more than doubled in the past week, figures from Public Health England show. Bolton in Greater Manchester is one town that has seen a sharp spike in infections since mid-April. So how concerned should we be?
Like much of north-west England, Bolton saw a rise in coronavirus cases in October, a lull over Christmas, and then another wave in January.
By mid-April, lockdown had forced daily infections back almost to single figures locally. Then something worrying happened.
Rates started rising sharply again - doubling in the last week of April, then doubling again in the first week of May.
No one knows for sure how this spike in infections started.
"We've got higher rates in the younger age groups, but the increases are now happening across all the under 60s," says Lynn Donkin, the assistant director of public health in Bolton.
"That suggests to me that we've got transmission within households and that's now part of the situation here."
Samples from Bolton were sent to scientists at Public Health England who identified a variant of the virus - now known as B.1.617.2 - that was first spotted in India earlier this year.
"Initially we did see some cases linked to international travel," says Ms Donkin.
"But we've now got a picture of widespread community transmission, associated with all sorts of different settings."
Those settings are thought to include a number of schools which have sent home classes to self-isolate.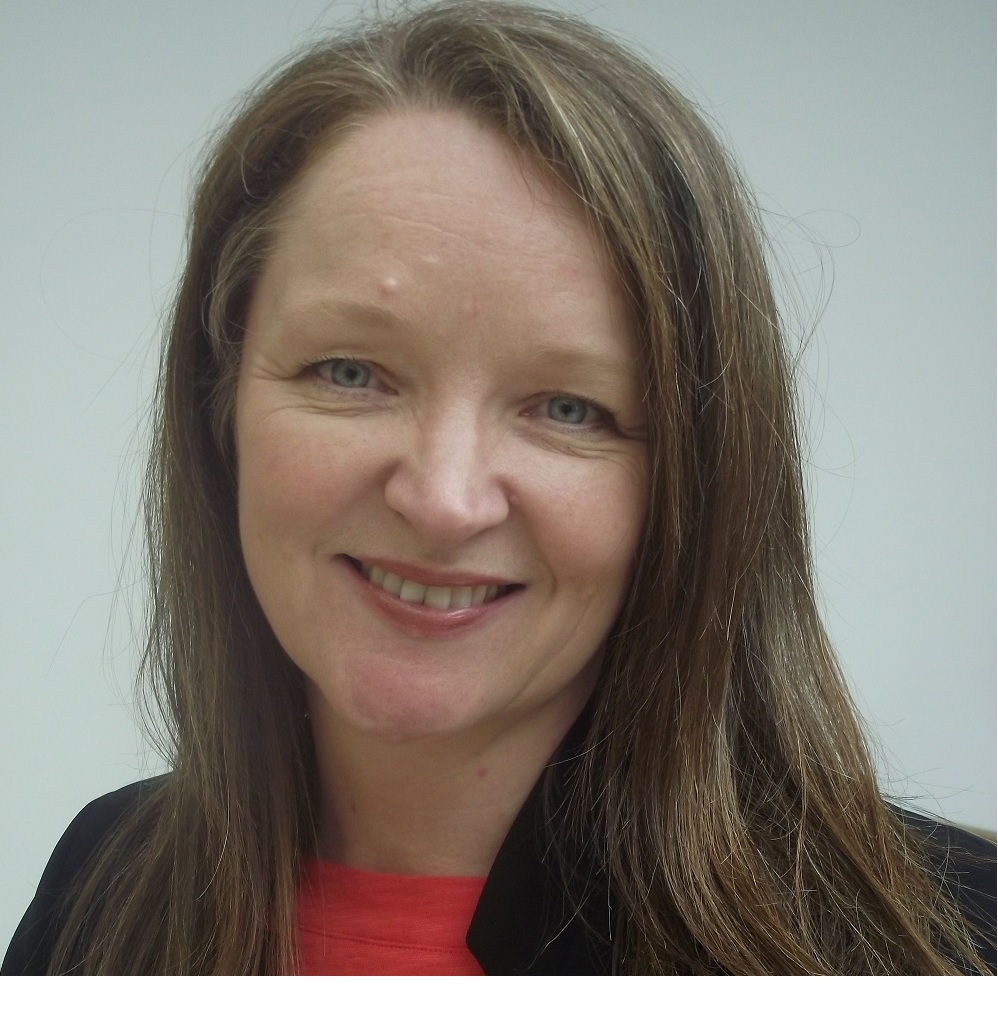 Bolton Council
We're in a different place, perhaps, to where we were in September time. We have vaccination in place
Viruses mutate all the time, producing different versions of themselves.
Most of these mutations are insignificant - but others can make the virus more contagious or harder to vaccinate against.
There is still a lot we don't know about B.1.617.2 - recently named the fifth variant of concern in the UK.
Public Health England scientists believe it is "at least" as transmissible as the so-called Kent variant now dominant across Europe. Others think it may be able to spread substantially faster.
Work is still under way in labs across the world but there is currently no evidence it causes more severe disease or can evade Covid vaccines in any way - the single biggest concern of scientists.
In Bolton, the B.1.617.2 variant now makes up the majority of new coronavirus cases.
Attention has been focused on just a handful of neighbourhoods to the south of town centre - Rumworth, Deane and Great Lever.
About half of new cases detected in Bolton over the last week have come from those three areas alone.
"It's is an incredibly busy part of the town," says Yasmin Qureshi who was elected as the local Labour MP in 2010.
"It's very urbanised with major bus and train routes. There is a university, a sixth form college and a community college. There are some deprivation issues with a lot of people in social housing; some people not working or in low-paid jobs."
It's areas like this, with dense urban housing, that have been vulnerable to coronavirus since the start of the pandemic - making it difficult to disentangle the effect of the variant from other factors.
The local council has been targeting the area for some weeks now, with mobile testing units, leaflets in Hindi and Gujarati, and door-to-door visits, handing out self-testing kits.
Enhanced contact tracing has also been put in place, meaning those who have been close to a positive case are tested rather than simply told to self-isolate.
"We're doing everything we can, and we've got a comprehensive plan in place to control the spread," says Ms Donkin.
"Our schools have already reached out to us, for example, to say they want to continue with face coverings for the time being, and we would very much support that."
Overall, Bolton's infection rate is now sitting at 192 cases per 100,000 people - the highest in the country.
It is younger age groups who are far more likely to test positive, perhaps in part because school children are routinely tested twice a week.
Encouragingly, rates in those most at risk from a serious Covid infection - the over 60s - have not risen significantly so far, and hospital admissions are still well below the levels recorded earlier this year.
"We have seen an increase in people attending the emergency department with confirmed or suspected Covid over the last week," says Dr Rauf Munshi, clinical lead for acute medicine at the Royal Bolton hospital.
"Cases are highest in the younger age group, but we know from dealing with previous waves that this will eventually start to affect older and more vulnerable people. This is also a cause for concern.
"We do know that there is usually a delay of around 14 to 19 days between rising cases and admissions to hospital, so we are prepared for this eventuality in the coming days."
What doctors in Bolton, and scientists across the country, hope is that here is where the vaccination programme will kick in.
The latest data suggests both the AstraZeneca and Pfizer Covid vaccines are extremely effective at preventing severe disease, hospitalisation and death, meaning the most vulnerable should be far better protected than they were in earlier waves of the pandemic.
But there is one stumbling block. In Bolton, the areas with the highest infections over the last week map very closely to areas with the lowest vaccination rates.
The NHS is now sending out a mobile vaccine bus into those parts of the town and it's thought door-to-door jabs are also being considered.
And at a national level, the growth of this variant creates problems for the government.
England is just days away from the single most significant relaxation of Covid restrictions so far - with indoor mixing starting again from 17 May.
Ministers are thought to be considering a "surge vaccination" strategy - allowing areas with high case rates to open up jabs now to younger age groups rather than asking them to wait to be called forward.
It's an idea the mayor of Greater Manchester, Andy Burnham, has been calling for over the past week.
The government could go further and impose stricter local rules on hotspot areas, similar to the tiered system of regional restrictions which existed last autumn.
That is likely to be strongly resisted in Bolton - where people have already lived under more weeks of lockdown than most of the country.
"I just don't think tiers work because people simply move from one area to another," says Ms Qureshi.
"I think we can sometimes get too anxious about things. I'm not saying we shouldn't be concerned and it is important to get vaccination rates up. But it's a judgement call for each individual and I think people are sensible enough to know who to hug."
As has been said many times before in this pandemic, the next few weeks will be key.
If infections can be controlled - and if the vaccines work as they should, with a lid kept on hospital admissions - then life can start to return to normal in Bolton as planned.
Additional reporting by Rob England, BBC England Data Unit