Long-lasting Covid-19 symptoms rare in children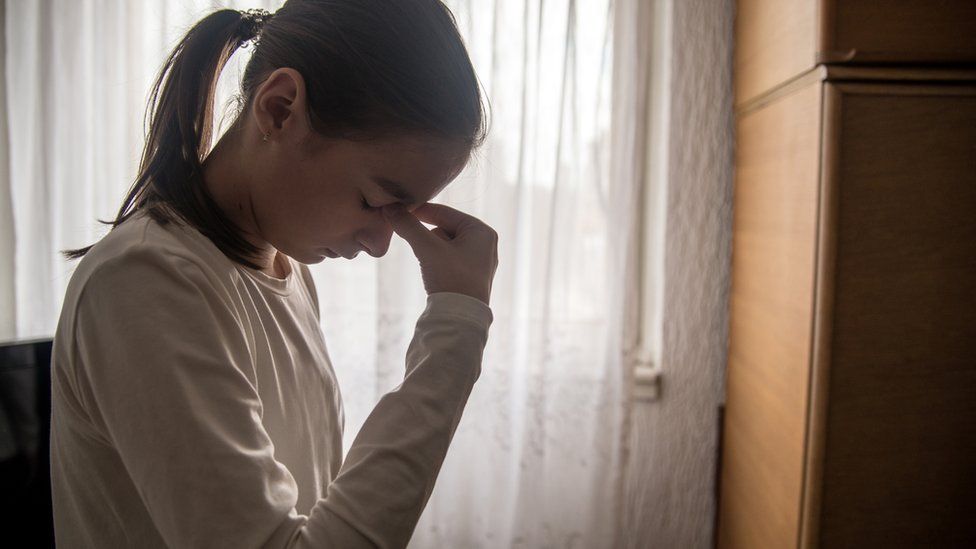 Children who become ill with coronavirus rarely experience long-term symptoms, with most recovering in less than a week, research suggests.
King's College London scientists say that while a small group may experience prolonged illness, they were "reassured" that number was low.
Headaches and tiredness were the most common symptoms seen.
A Royal College of Paediatrics and Child Health expert said the data reflected what doctors saw in clinics.
Compared to adults, children are far less at risk of coronavirus.
Many who are infected do not develop symptoms and those that do, tend to have a mild illness.
It used data provided by parents or carers to the UK Zoe Covid Study app.
The study looked at 1,734 children, aged between five and 17, who were reported to have developed symptoms and tested positive for Covid between September 2020 and February 2021.
The researchers say it's very difficult to know how many children were infected during this time period as the four UK nations record data differently, but they estimate more than 400,000 children and young people tested positive.
Fewer than one in 20 (4%) were found to have experienced symptoms for four weeks or more, with one in 50 (2%) having symptoms for more than eight weeks.
The most common symptoms reported were headaches and tiredness. Others included a sore throat and loss of smell.
On average, older children were typically ill for slightly longer than primary school children, with those aged between 12 and 17 taking a week to recover while for younger children the illness lasted five days.
It's the scientists hope that these findings will reassure families, while also validating those who have experienced prolonged illness.
The team also looked at an equal number of children who had symptoms but tested negative for Covid.
Only a few children - 15 out of 1,734 - had symptoms for at least 28 days, fewer than one in 100.
Emma Duncan, professor of clinical endocrinology at King's College London who worked on the research, said the "takeaway message" was: "Can children have prolonged illness after Covid-19? Yes they can, but it's not common and most of these children get better with time.
"Children can also have prolonged symptoms from other illnesses as well. We need to be looking after all children who have protracted illnesses, irrespective of whether that illness is Covid-19 or anything else."
Dr Michael Absoud, a consultant in paediatric neurodisability at Evelina London Children's Hospital and a senior author of the study, says it's important to listen to families who say their children have symptoms.
"If you are concerned about your child, the first thing you need to do is go to your GP and describe your particular symptoms," he explains.
"They can provide information or refer you to a paediatrician. It's important to remember there may be something else going on.
"If they think it is related to Covid, there are NHS clinics dedicated to providing advice on how to approach this. Hopefully they will be properly funded to support this small proportion of children."
Dr Liz Whittaker, infectious disease lead at the Royal College of Paediatrics and Child Health who was not involved in the research, said: "This study is reassuring for the majority of children and young people who develop Sars-CoV-2 infection, and reflects what paediatricians are seeing in clinical practice."