Positive trial results for Valneva Covid vaccine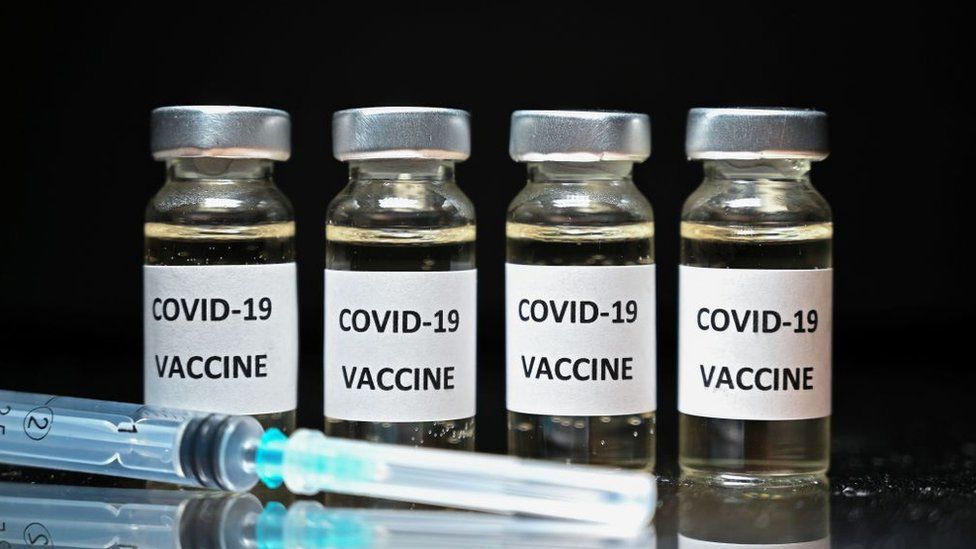 The Valneva Covid vaccine that the UK cancelled a 100m dose order for last month, works well at priming the immune system to fight coronavirus, phase three trial results suggest.
Blood results from volunteers who received the jab had high levels of neutralising antibodies against the pandemic virus.
Valneva is seeking regulatory approval for its jab, manufactured in Scotland.
It is an inactivated whole virus vaccine, meaning it contains a dead version of coronavirus that cannot cause disease. This is the same way that flu and polio vaccines are made.
French pharmaceutical company Valneva said the vaccine had a "neutralising antibody seroconversion rate above 95%" and there were no severe cases of Covid seen in the trial despite variants, such as Delta, being in circulation.
Lead investigator Prof Adam Finn, of the University of Bristol, said the results, shared in a press release, were both "impressive and extremely encouraging".
"These results suggest this vaccine candidate is on track to play an important role in overcoming the pandemic," he said.
Valneva hopes to initially get the jab approved for those aged between 18 and 55, based on the age range of people in the trial.
The company said it has begun the vaccine approval process with the UK's health regulator, and is preparing to submit a request with the European Medicines Agency.
Valneva said the UK government had served a notice to the firm, over allegations of a breach of the agreement. The vaccine manufacturer "strenuously" denied any breach.
Prof Penny Ward, a pharmaceutical expert at King's College London, said: "As we know the UK government is in dispute with Valneva having cancelled the UKs order of up to 100million doses, placed by the Vaccines Taskforce in 2020, in September.
"The results today suggest that this decision might yet be regretted, but because of it Valneva might be able to provide an immediate supply of this vaccine for other countries struggling with the freezer shipping requirements of other, more expensive, vaccines. Good news for Covax and countries still awaiting supplies."
Related Internet Links
The BBC is not responsible for the content of external sites.