Adenovirus probable cause of mysterious child hepatitis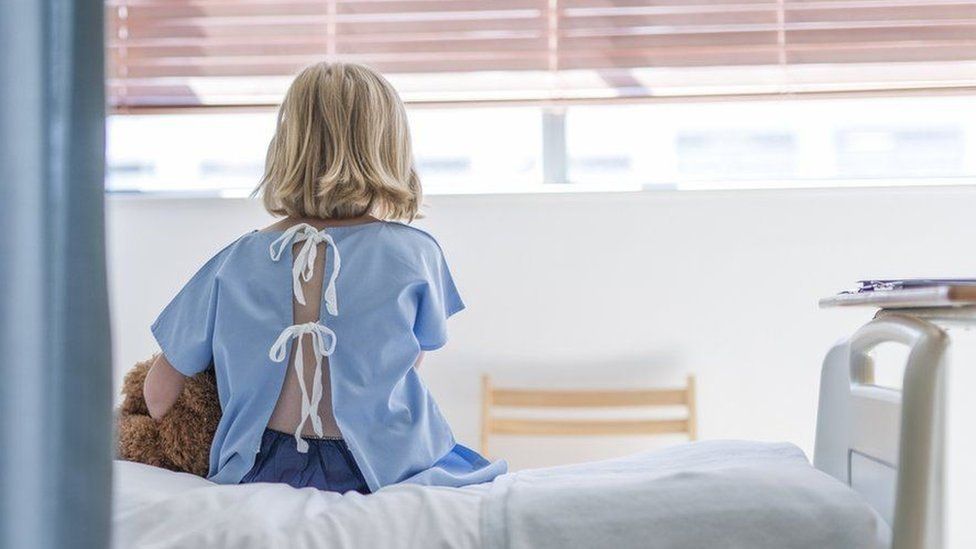 Health officials say there is mounting evidence that a common virus is linked to rare cases of hepatitis that have been occurring in some young children.
Globally, there have been 169 cases recorded, and one death.
In the UK alone, 114 children have become ill and 10 have needed a liver transplant.
The UK Health Security Agency (UKHSA) says a strain of adenovirus called F41 is looking like the most probable cause.
Most of the children affected are five years old or younger and have had symptoms of gastroenteritis illness - diarrhoea and nausea - followed by jaundice or yellowing of the skin and eyes (a sign that the liver is struggling).
Dr Meera Chand, director of clinical and emerging infections at UKHSA, said: "Information gathered through our investigations increasingly suggests that this rise in sudden onset hepatitis in children is linked to adenovirus infection.
"However, we are thoroughly investigating other potential causes."
Experts stress that most children who catch adenovirus will not become very unwell. Cases of liver inflammation - known as hepatitis - are extremely rare, but can be very serious.
Scientists and clinicians are now investigating whether there has been a change in the genetic make-up of the virus that might trigger liver inflammation more easily.
Another possible explanation is that restrictions imposed in the pandemic may have led to young children being first exposed to adenovirus at a slightly later point in their lives, leading to a "more vigorous" immune response in some.
Prof Calum Semple, who is an expert in infectious diseases at Liverpool University, said: "Adenovirus virtually disappeared during the Covid outbreak when there was reduced mixing and it has come back in a surge now."
He said other hypotheses are also being explored, including whether a recent Covid infection might be a trigger for the liver problems along with adenovirus.
There is no link to the Covid vaccine. None of the currently confirmed cases in under-10-year-olds in the UK are known to have been vaccinated.
Cases have been seen in all four nations of the UK.
She said parents and families could be reassured that cases like these are rare, but should know the signs to check and seek advice for:
feeling and being sick
feeling unusually tired all the time
loss of appetite
tummy pain
yellowing of the white part of the eyes or skin (jaundice)
dark urine
pale, grey-coloured faeces (poo)
itchy skin
muscle and joint pain
a high temperature
Normal hygiene measures such as thorough handwashing and good respiratory hygiene help to reduce the spread of many common infections, including adenovirus.
Children experiencing symptoms of a gastrointestinal infection including vomiting and diarrhoea should stay at home and not return to school or nursery until 48 hours after the symptoms have stopped, experts say.
Related Internet Links
The BBC is not responsible for the content of external sites.