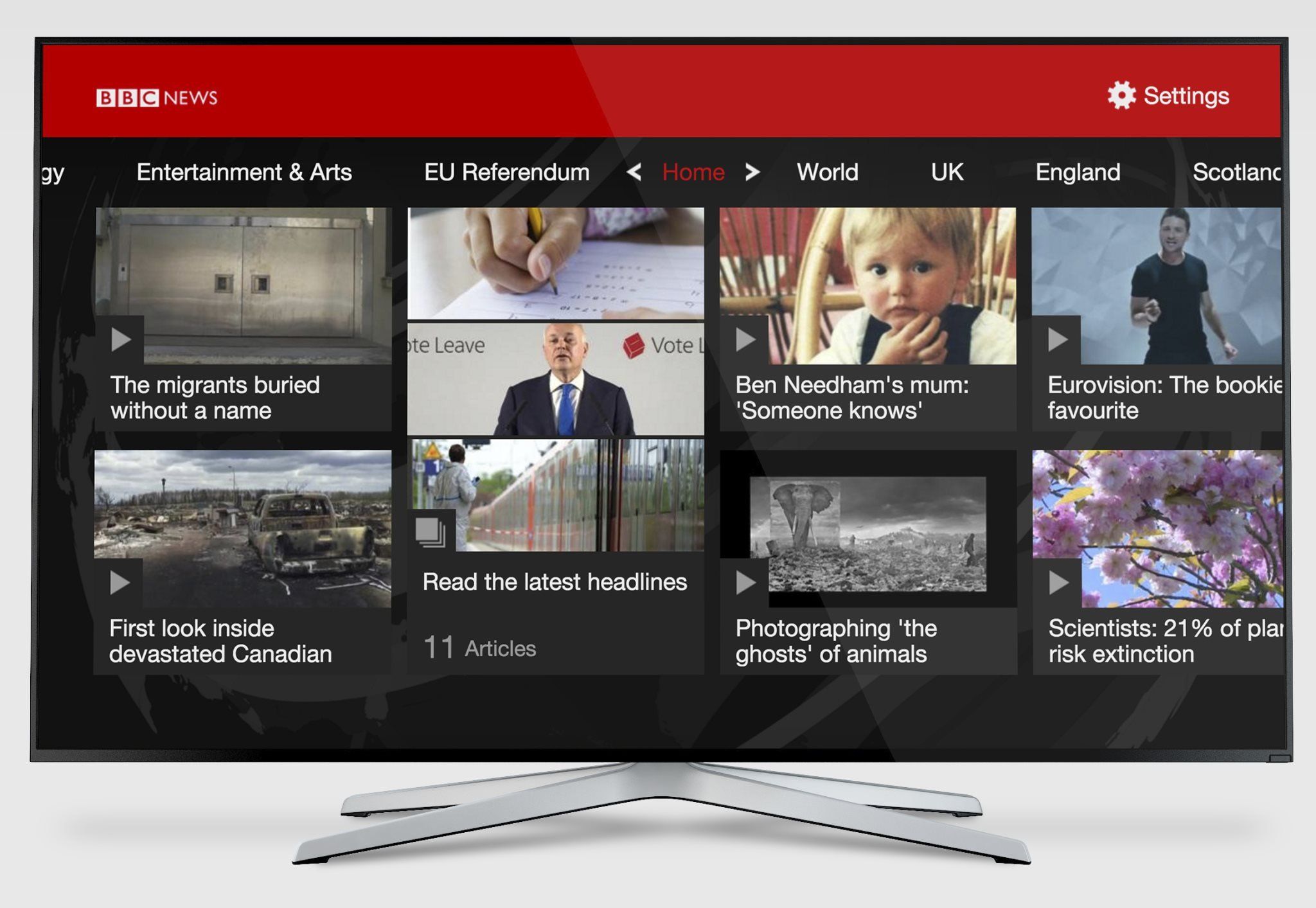 The App delivers the BBC's global, national and regional news coverage - on-demand - via an internet connection.
The design enables quick and simple discovery of video and text content - aligned with BBC News's coverage on web and mobile devices.
Navigation around the app is done using the arrow keys and the enter and back keys on your remote control.
Accessing the BBC News App
The app is available on connected TVs from Sony, Samsung, LG and more. It is also available on major television platforms including YouView, and Virgin TiVo - along with a range of streaming devices, including Amazon Fire TV and Now TV. The app can be found either in the device/platform's app store, or via the Red Button on connected televisions.
The BBC works with platforms and device manufacturers continually to ensure availability on as many devices and platforms as possible. Existing users of the BBC News app will be upgraded to the new version automatically.