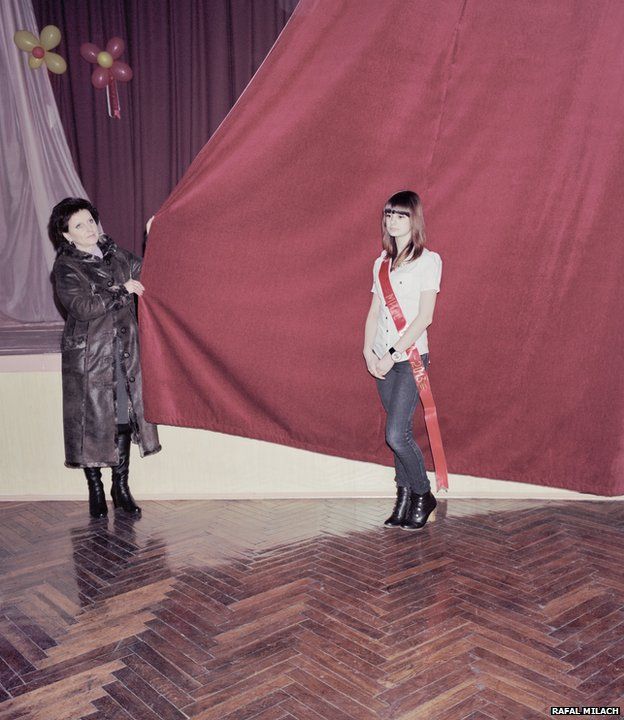 Photographer Rafal Milach's latest work is a delightful collection of pictures that depict winners of various state and local competitions in Belarus.
His portraits capture a wide range of those at the top of their game, though the categories are free ranging, including:
the best couple in love
the best Jennifer Lopez lookalike
the most beautiful staircase
the best milkmaid of the Slutsk region
The work is naturally enough entitled Winners and is part of Milach's ongoing work examining propaganda in post-Soviet bloc countries.
Each portrait is a delight, framed to perfection, with the background details telling the story as much as the sitter themselves.
Milach's pictures have gained international recognition, including a World Press Photo award as well as being shown in solo exhibitions from Poland to China.
Here are a few from the series for you to enjoy.