You have been sending your photos of news stories around the globe this week. Here is a selection of them: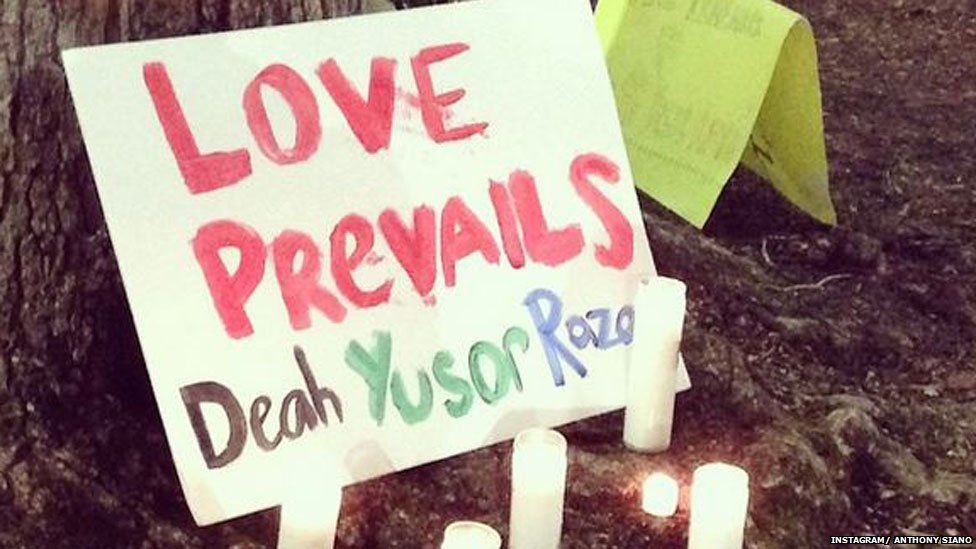 Hundreds of students and residents of Chapel Hill, North Carolina, held a vigil for Deah Shaddy Barakat, his wife Yusor Mohammad and her sister Razan - all shot dead at their home. Anthony Siano, a student at UNC Chapel Hill, posted this Instagram picture showing a shrine at the vigil.
Guy Rogers sent us this photo of Sir Bradley Wiggins leading the chase during a stage of the Tour of Qatar. The race has six stages and covers over 773 kilometres.
On Wednesday, subways and rail services ground to a halt and schools were shut as the US city of Boston faced the latest in a string of snowstorms. Matt Woodward posted this photo on Twitter showing a snow drift outside his kitchen window.
Patrick Lord's photo on Instagram captures the extent of the snow in the city.
Kiwi Wong posted this photo on Twitter showing Democracy protestors in Shatin, Hong Kong, this week.
On Wednesday Greece's anti-austerity government presented its first concrete proposals for an alternative debt plan at an emergency meeting of eurozone finance ministers in Brussels. Yiannis Katsaris tweeted this photo of Greek solidarity supporters in the UK in London's Trafalgar Square.
In Japan at 5pm on February 8th, eight major cities simultaneously held memorial ceremonies for journalists Haruna Yukawa and Kenji Goto who were killed by Isis. Murayama Yasufumi's photo captures the sombre mood.