Bedrooms of the remembered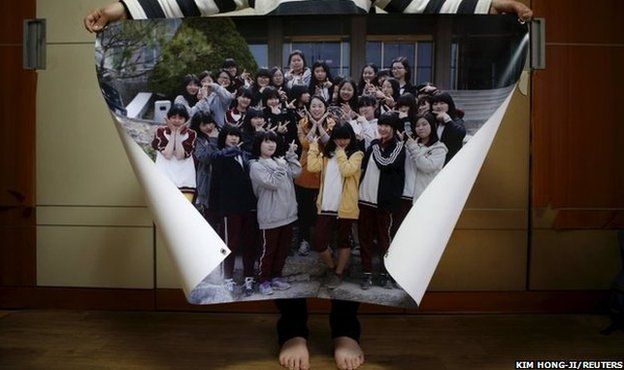 When the Sewol ferry sank off the coast of South Korea in 2014 it claimed the lives of more than 300 people, the vast majority of whom were students from Danwon High School.
Reuters photographer Kim Hong-Ji photographed the scene and has since been in touch with relatives of some of the students, visiting their homes and taking pictures of the bedrooms of those who died in the disaster.
Kim approached the parents through a group called 4/16 achievements, the name derived from the date of the accident, 16 April. "This community group had been trying to collect children's belongings given by their families as a way to remember those who lost their lives," says Kim.
Twelve families agreed to take part, each one wanting to be pictured standing with their loved one's belongings.
"They stood calmly in front of my camera but I felt it was like a protest combined with deep sorrow, calling for their children not to be forgotten," says Kim.
"Even so it was very hard to take these photos.
"I didn't want to hurt the family members so I tried my best to respect their emotions. Some of them are still extremely sad, others are still very angry about what happened. That's not easy."