Animal count - taking stock at Chester Zoo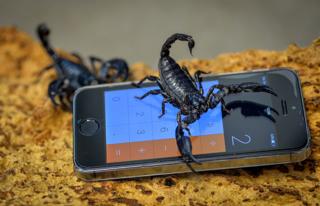 Two Asian forest scorpions are counted - very carefully - at the start of Chester Zoo's 2016 creature census. Keepers have to take stock annually by law - and last year's tally found the zoo was home to 12,518 animals from 463 different species.
Take a look at some of the colourful creatures being counted this time around.
Read more about Chester Zoo's 2016 animal count.