In pictures: Contemporary view
LensCulture has announced the winners and finalists in its annual Exposure Awards. The competition aims to showcase the best in contemporary photography.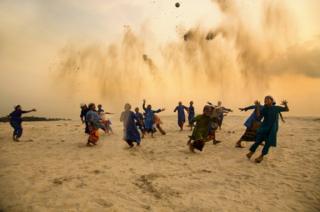 "Because the majority of entries were of a high standard, picking the best was inevitably very difficult," said Head of Photography at The Guardian, Roger Tooth - who served on this year's jury. "However I think the winning line-up is both brilliant and surprising!"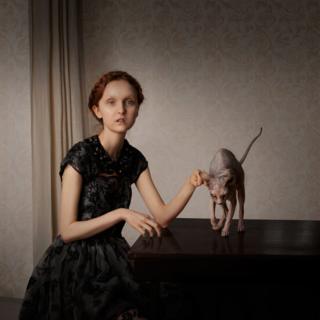 Thousands of images were submitted from over 120 countries - as either single images, or in series of works. Matjaz Krivic was a finalist with a series on miners in Burkina Faso, titled "Digging the Future".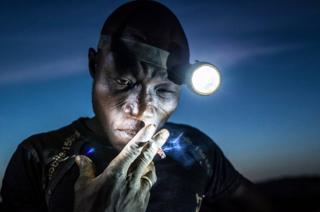 First place in the Series category went to David Shannon-Lier, for his work "Of Heaven and Earth" which features this image, Chalk Moonrise, Muley Point, Utah.
"I constructed the photographs in this series by altering or marking the land in such a way that the lines expressed by the movements of the sun or moon interacted with the altered landscape," he said.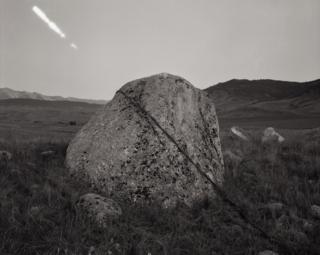 Sebastian Palmer's series, "Hope" came second. It focuses on the residents of an illegally occupied building in Sao Paulo, Brazil. This image features Edvaldo who works as a cook.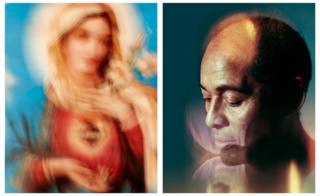 Third place went to Maxim Dondyuk of Ukraine for the series "Culture of the Confrontation" taken during the clashes in Kiev in December 2013.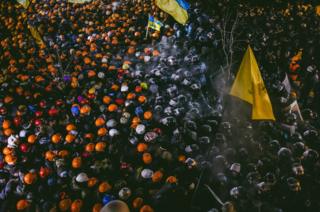 First place for a Single Image went to Vanja Bucan of Germany.
"The submitted work is part of an ongoing series titled 'Camouflage', whereby I research the differences between photography and painting. I do this by way of adding symbolic and interpretative layers to my photographs - thus making a photo within a photo."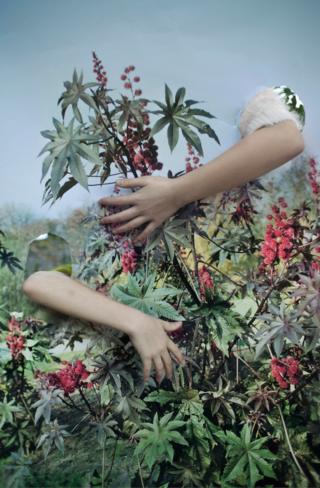 Matej Povse of Slovenia was second for "Refugees on the Balkan Route" and shows Hungarian border police shining a flashlight towards a Syrian family.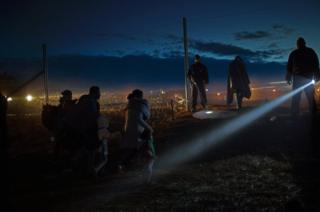 An image of group of children playing with toys by Alejandra Lopez-Zaballa was third in the Single Image category.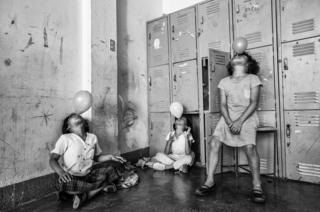 The Winners & Finalists of the 2015 Exposure Awards will be exhibited 19-22 May 2016 at Somerset House, London.
All photos: Courtesy of LensCulture