Immortal Regiment: Thousands march to remember WW2 relatives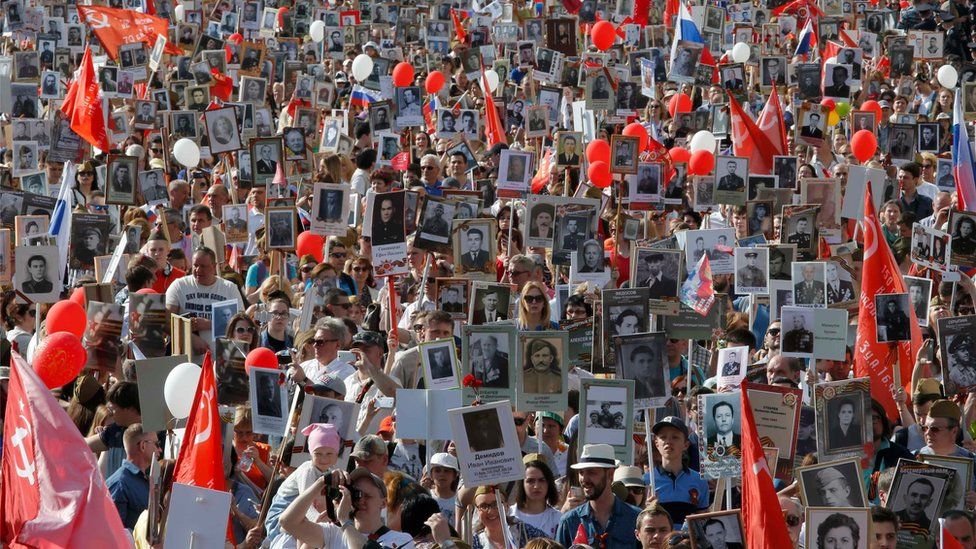 Tens of thousands of people have marched in Moscow and cities around the world to remember relatives who took part in World War Two.
The so-called Immortal Regiment procession sees people carrying flowers and portraits of loved-ones.
It followed Russia's annual Victory Day parade, which marks the anniversary of the Soviet victory over Nazi Germany in World War Two.