Cafe Culture: Meet the regulars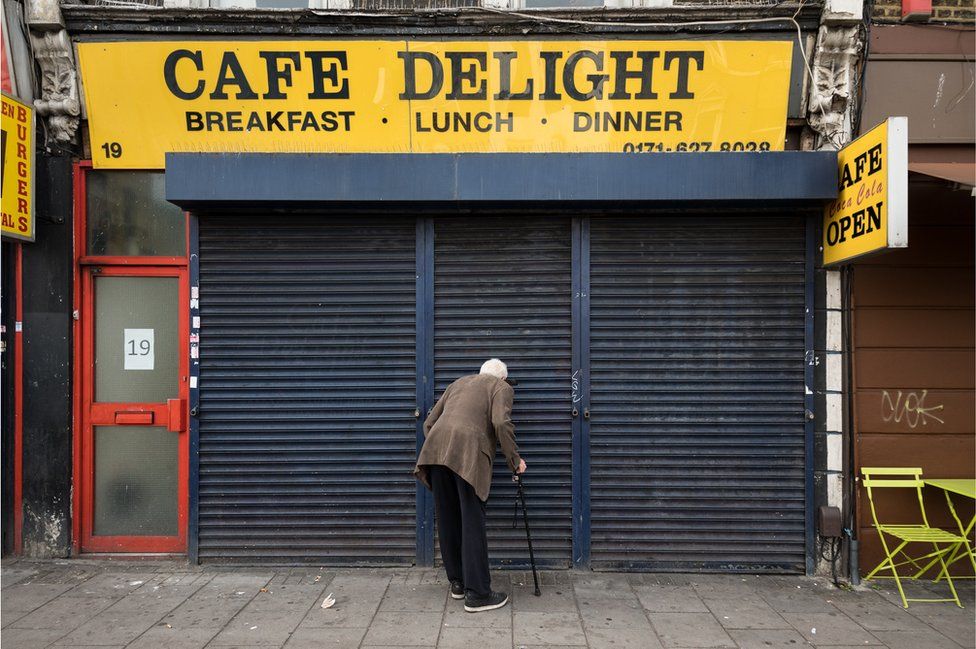 On 19 August 1996, Cafe Delight opened its doors, on Clapham High Street, for the first time. To celebrate its 21st birthday, it is hosting an exhibition of photographs of many of its regular customers as well as everyday life in the cafe. The photographs were taken by local award-wining photographer Jim Grover.
When Cafe Delight opened, Izzy was 16 and had just left school. Two years later, his father died, leaving the destiny of Cafe Delight in the hands of Izzy and his new wife, Mehtap.
Inside, you will find a wonderfully broad spectrum of patrons: a TV reporter, a stand-up comic, and a chain-saw wood sculptor rub shoulders with local builders, shop workers, and members of a local club for the deaf - among many others.
"This is not just a cafe with all of the traditional features you'd expect: great food, never-ending mugs of tea, friendly service, banter (plus racing tips) and spotlessly clean tables. It's also a community - offering company, familiarity and security for those regulars who have made Cafe Delight part of their daily lives," said Grover.
Some come for company and banter, others to eat and pass the time alone, reading the paper, picking horses, or watching the world go by through the cafe's large windows. Some of Cafe Delight's regulars have been coming since it first opened, others are more recent converts; many come every day.
The photographs can be seen at Cafe Delight, 19 Clapham High Street, London, SW4 7TS, from 14 September to 31 October (closed Sundays).
To see the full selection of pictures and more work by Jim Grover visit his website.