Refugees find new roots through the power of gardening
After escaping the horrors of war and persecution in countries like Syria, Iran and Eritrea, refugees and asylum seekers are using the healing power of gardening in Tyneside.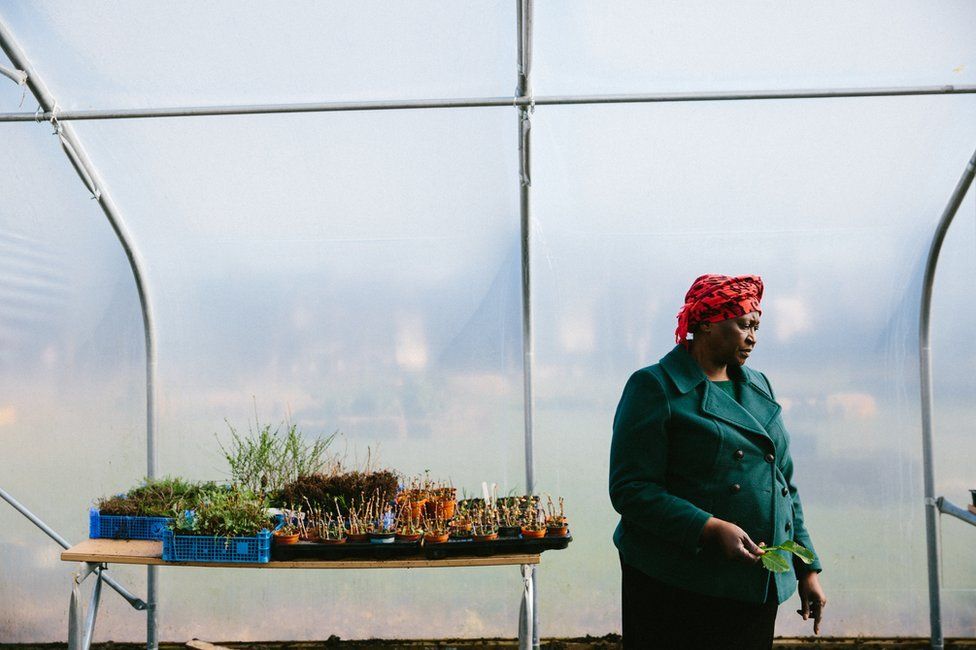 For the last 16 years the Comfrey Project in Gateshead has provided the space and assistance for participants to plant, grow and harvest their own vegetables on two allotment sites.
Mwansa, 60 (pictured above), has been planting with the Comfrey Project for more than ten years, having arrived in the UK as a refugee in 2000.
"I like to meet people here and plant things from my home country, Congo, like African sorrel, cassava, sweet potatoes and lots of others. Maybe this year we will grow another plant from Africa," said Mwansa.
For many, the project provides a vital source of nutrition, along with a sense of place and purpose after the turmoil of leaving their homes.
Photographer Caroline Briggs spent a season visiting the allotments to document the activities and community spirit, but also to highlight a funding crisis for the project and its uncertain future.
Fardowsa, 29 (pictured above), has been a project participant for two and a half years and has made lots of friends, describing it as "my home, my family and my everything".
But she wasn't always so sure about the power of gardening, adding "I was really stressed and didn't trust anyone, I had been crying at home for six months.
"I left everyone in Somalia. My country is not a safe place. I'm in a safe country now, with lovely people, but in Newcastle the weather is very different."
While looking to secure long-term funding, the Comfrey Project also needs regular donations for the bus fares of its participants. They have been able to employ new staff and are optimistic about the future thanks to all our individual and Trust donors. Raising money for bus fares continues to be a great demand.
All photos are copyright Caroline Briggs.
Related Internet Links
The BBC is not responsible for the content of external sites.