Antarctica: A journey to the edge of a frozen continent
In early 2018 Reuters photojournalist Alexandre Meneghini travelled to the beautiful and vulnerable world of Antarctica.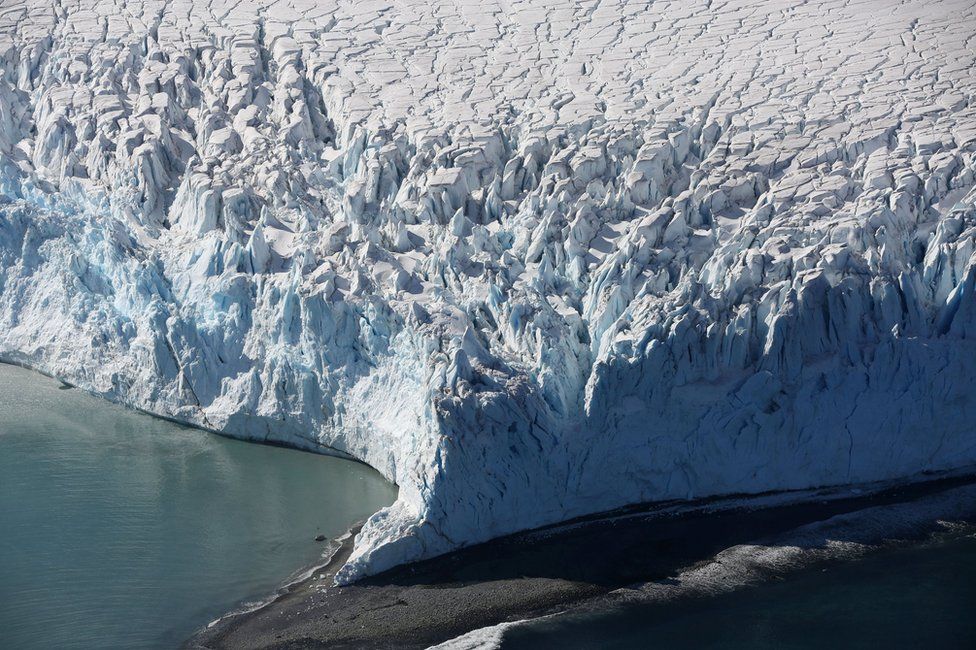 The trip, organised by Greenpeace, was to raise awareness of a European Union proposal to create a protected area in Antarctica, promoting a safe haven where marine life can thrive.
After a four-day voyage to reach the icy continent, the expedition encountered whales, penguins and enormous glaciers.
The proposed Weddell Sea Marine Protected Area (MPA) would cover some 1.8 million sq km (1.1 million square miles) of natural habitat for whales, seals, penguins and many kinds of fish.
If successful, it would be the largest protected area on the planet.
Starting in Punta Arenas, Chile, the crew set out to document the effects of climate change, pollution and fishing on native wildlife.
"Antarctica itself is currently protected under the Antarctic Treaty, but there is a lot of scope for abuse of the waters around Antarctica," said Tom Foreman, Greenpeace expedition leader. "So, the chance to protect these areas, which are so vital to such a huge number of species in so many ways, can't be missed."
As well as penguins, the group also encountered seals, seen here from a helicopter.
The islands, bays and harbours visited by the group included: Curverville Island, Half Moon Bay, Danco Island, Neko Harbour and Hero Bay.
The crew also visited Deception Island, which is the caldera of an active volcano in Antarctica. A caldera is a large cauldron-like depression in the landscape that formed when the volcano previously emitted magma.
On the island were the remains of an old whaling factory and a small cemetery.
"Contrary to what some may think, the Antarctic is full of life. Penguins, seabirds, and different species of seals and whales could be seen at all times," said Alexandre Meneghini.
"My encounters with the penguins were wonderful and joined my list of unforgettable moments.
"They do not see humans as predators and can surround you for hours if you do not move much. Along with my dog, I think they are the sweetest things in this world."
"As my long trip proved, Antarctica is remote from civilization. But it is not untouched. I hope my pictures reveal some of the region's beauty."
He added: "None of my pictures do justice to the experience of seeing these places first-hand."
All photos: Alexandre Meneghini/Reuters