Brixton portraits celebrate life and soul of the street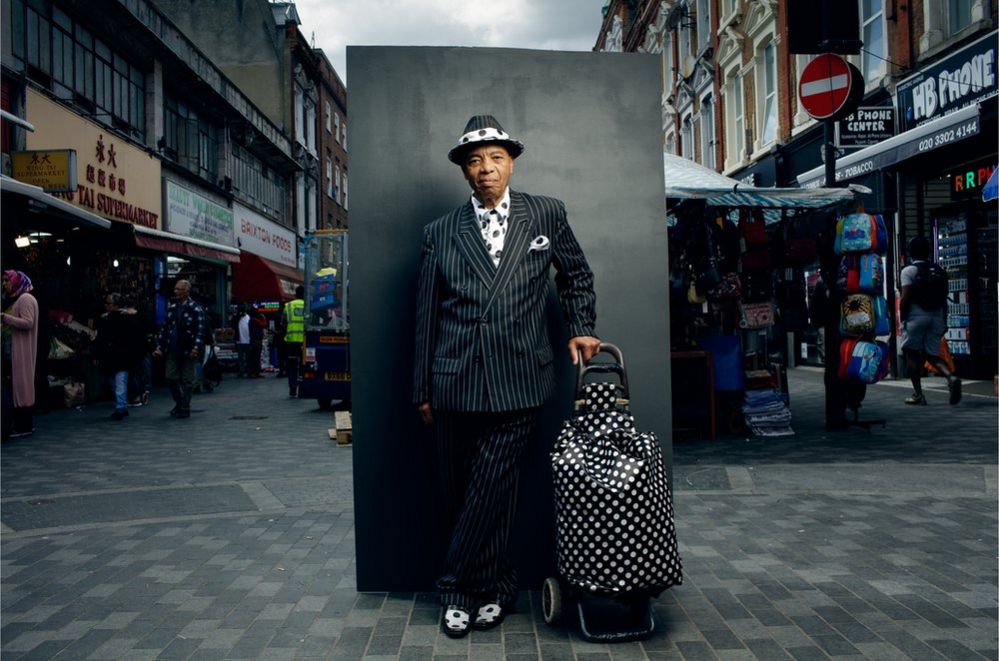 Photographer Charlie Clift took to the streets of Brixton to capture images that celebrate the life, soul and character of the London community.
"I wanted to capture the characterful people of Brixton," says Clift, who brought with him a small team and makeshift studio: a grey backdrop and a light on a stick.
"I wanted to use the backdrop to pick out the individual, but I also made sure to leave the street around them as a frame within the picture to show their connection with Brixton.
"From the moment you exit the Tube station, your senses are sent into overdrive.
"There is this wonderful hustle and bustle of an area so diverse.
"People rush past each other, play music, shout, preach, dance, talk on their phones, take selfies, go shopping, argue and love.
"People worlds apart from one another whizz past each other. And they intermingle in this self-contained bubble of culture.
"It's not easy to persuade someone you want to photograph to give up their time.
"I tend to use what I see to make a connection: the guitar they have just finished busking with, the brightly coloured tracksuit they are wearing or the bouquet of lilies they are carrying.
"A compliment can go a long way."