Dorothea Lange: Piercing portraits from US history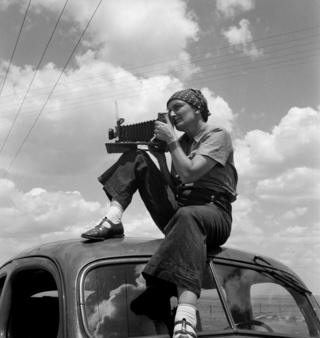 The Barbican Art Gallery in London is staging the first UK survey of the American documentary photographer Dorothea Lange (1895-1965), one of the most influential photographers of the 20th Century.
The exhibition includes Lange's Farm Security Administration work (1935-1939) that captured the devastating impact of the Great Depression on the American population.
Working in urban and rural contexts across America and beyond, Lange focused her lens on human suffering and hardship to create compassionate and piercing portraits of people and places in the hope of affecting or influencing social and political reform.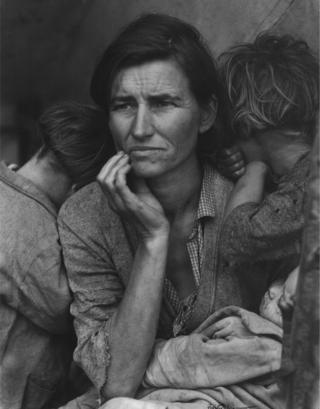 During the Great Depression, in the early 1930s, Lange felt increasingly compelled to document the changes visible on the streets of San Francisco. Taking her camera out of the studio, she captured street demonstrations, unemployed workers, and breadline queues.
Lange's iconic photograph Migrant Mother became a symbol of the Great Depression, alongside her images of vernacular architecture and landscapes.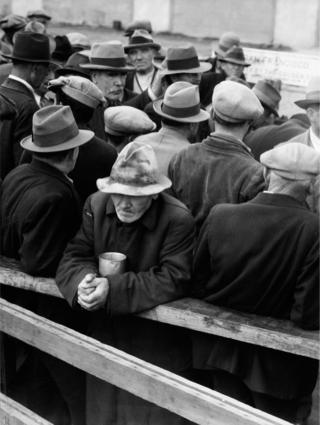 Lange went on to work with the newly established historical division of the Farm Security Administration (FSA), the government agency tasked with the promotion of Franklin D Roosevelt's New Deal programme.
The FSA employed a number of photographers to document living conditions across America during the Great Depression:
urban poverty in San Francisco
tenant farmers driven off the land by dust storms and mechanisation in the states of Oklahoma, Arkansas and Texas
the plight of homeless families on the road in search of better livelihoods in the West
the tragic conditions of migrant workers and camps across California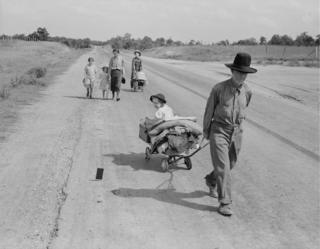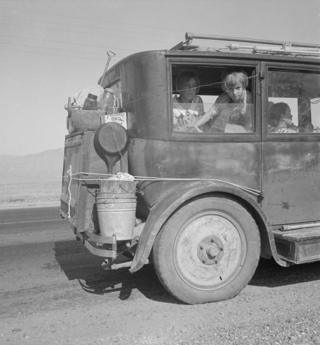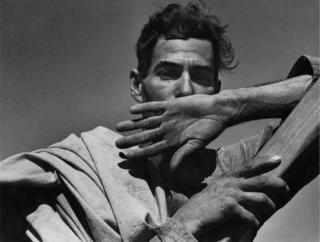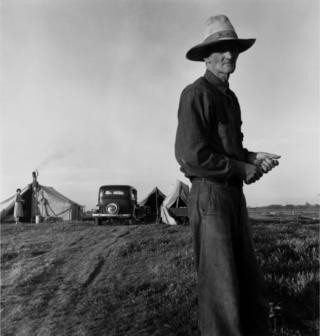 Lange was commissioned by the War Relocation Authority to photograph the internment of more than 100,000 American citizens of Japanese descent, following the attack on the American naval base at Pearl Harbor in 1941.
Lange's critical perspective on this little discussed chapter in US history meant her photographs remained unpublished during the War, stored at the National Archives in Washington.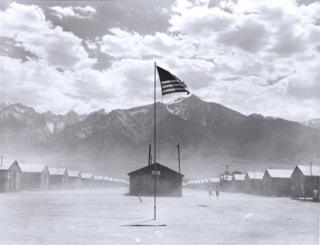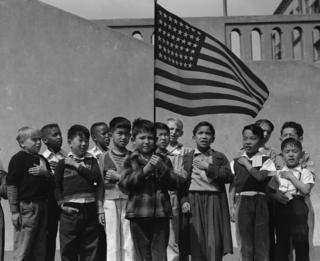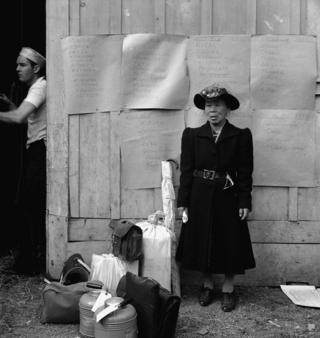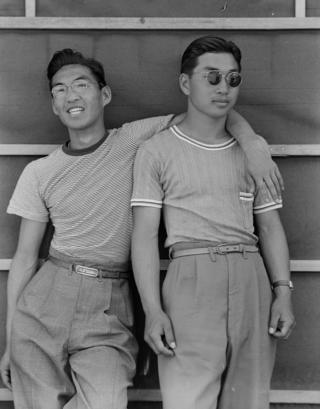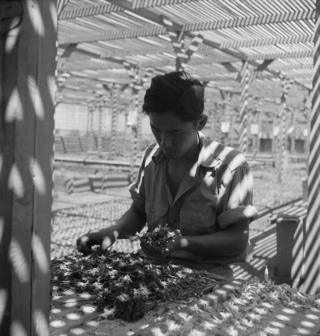 Dorothea Lange: Politics of Seeing is part of The Art of Change season at the Barbican Art Gallery, London, and runs from 22 June to 2 September 2018.