Prince William's Middle East tour
The Duke of Cambridge is on a Middle East tour, travelling to Jordan, Israel and the Palestinian territories.
Prince William has become the first royal to make an official visit to the latter two. Kensington Palace said the "historic nature" of the tour was "important".
On Tuesday, Prince William was in Jerusalem and met Israeli Prime Minister Benjamin Netanyahu and his, wife, Sara at their residence.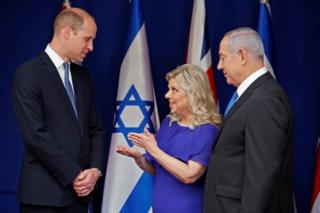 The Duke of Cambridge visited the Hall of Names at Yad Vashem World Holocaust Remembrance Centre in Jerusalem and took part in a ceremony to commemorate the six million Jews killed by the Nazis.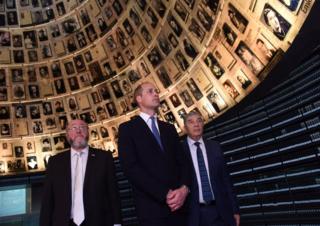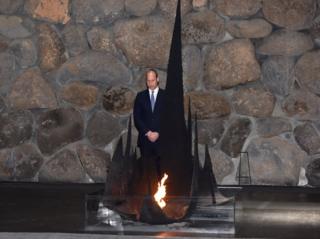 On Monday, Prince William and Jordan's Crown Prince Hussein bin Abdullah visited the military base of the Quick Reaction Force - formed with British military support - in northern Jordan to meet members of the country's armed forces.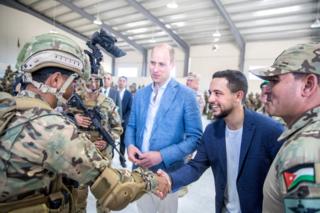 They also visited the Dar Namah Centre, part of a charitable project set up by Jordan's Princess Taghrid to help orphaned girls establish their own livelihoods after they turn 18.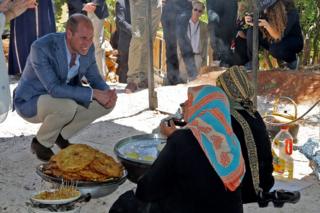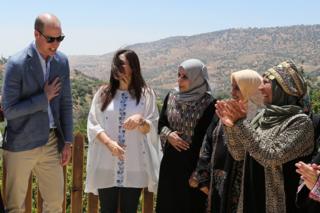 Prince William walked a red carpet at the Luminus Technical University College in Amman.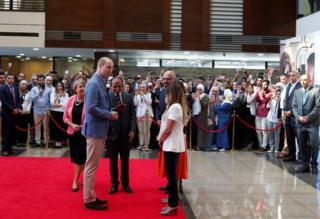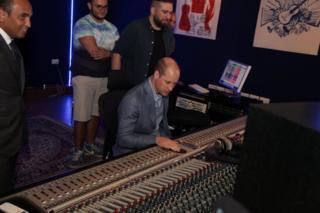 The princes took a tour of the ancient city of Jerash.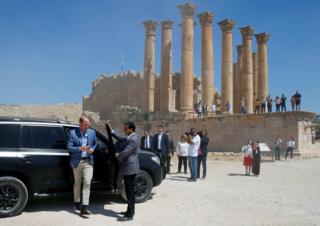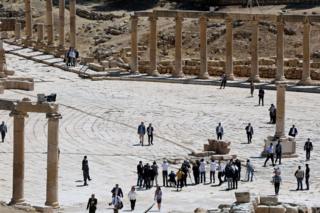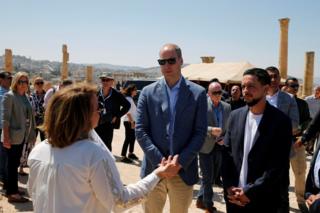 During the princes' visit to the Jerash archaeological site, an enlarged photo was on display showing Catherine, Duchess of Cambridge as a child with her father on a family holiday there.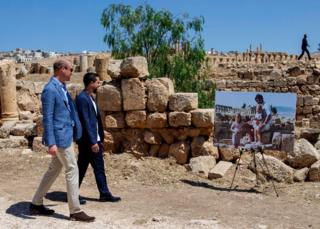 The princes also posed for photos with Jordanian and Syrian children.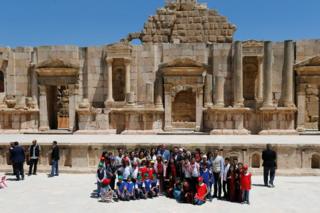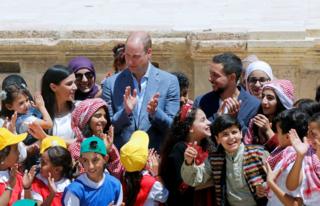 Prince William arrived on Sunday and was greeted by Jordan's crown prince at Marka Airport.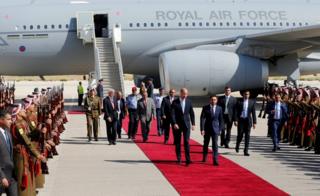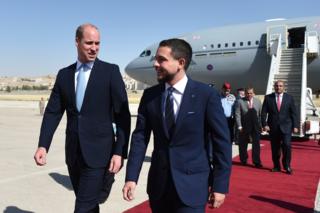 The Jordanian prince gave Prince William a tour of the Crown Prince Foundation.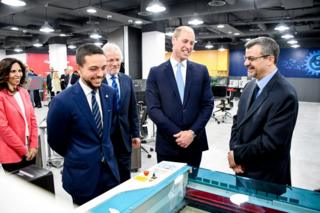 The tour included the TechWorks fabrication lab.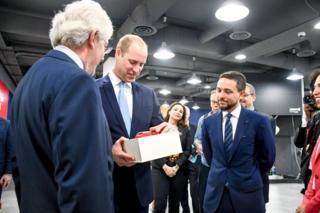 Prince William also met Jordanians working in the education sector, at the residence of the British ambassador, Edward Oakden, during a garden party in honour of Queen Elizabeth II's official birthday.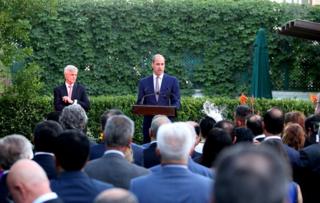 He told the audience of Jordanians: "I greatly admire the resilience you in Jordan have shown in the face of the many security and humanitarian challenges that have confronted you as a result of conflicts in this region.
"The way in which you opened your doors to hundreds of thousands of refugees from Syria, not to mention your longstanding commitments to Palestinian refugees, is remarkable."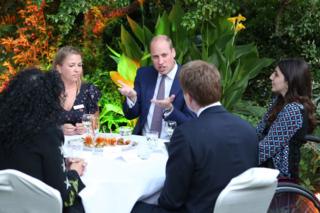 Later, the princes sat down together to watch a recording of England beating Panama 6-1 in the World Cup earlier on Sunday.

.