In search of American WW2 pilots missing off Corsica
Divers from the French navy are working with a US agency to recover the remains of American World War Two pilots from the seabed off the east coast of the French Mediterranean island of Corsica.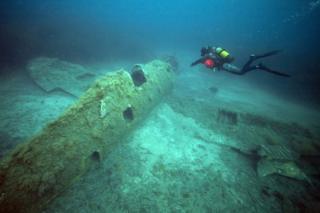 The Defense POW/MIA Accounting Agency (DPAA) has been helped by the French military divers to search the wrecks of downed fighter planes.
DNA analysis on recovered remains can be used to identify US pilots who have previously been listed as missing in action.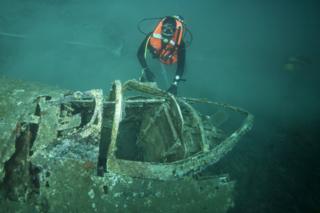 These pictures show French military divers from the FS Pluton M622 navy de-mining ship, swimming above the wreck of a USAAF P-47 Thunderbolt US fighter plane, which crashed in 1944.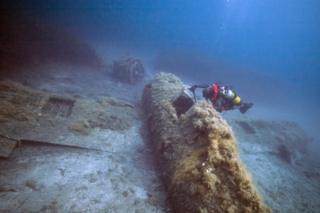 The DPAA's mission is to account for missing Americans from past conflicts dating back to World War Two. Where possible, it returns remains to families and provides a military funeral.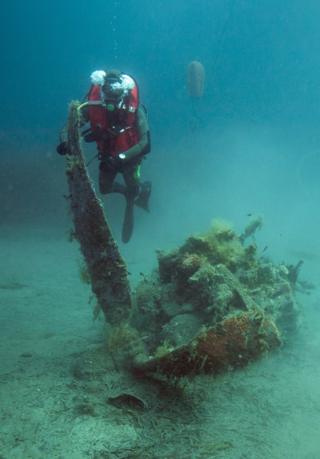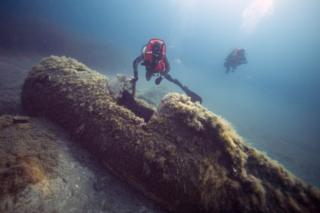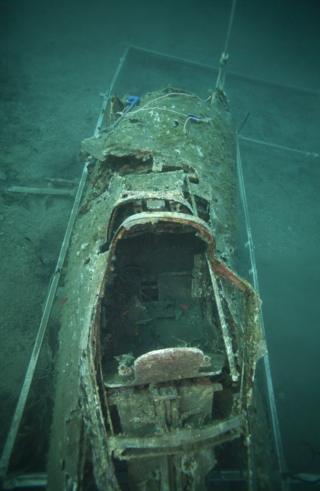 The French divers and the DPAA also collected fragments from the plane for analysis.
They are seen below inspecting parts of a plane on the deck of the FS Pluton M622, which is based in the southern French port of Toulon.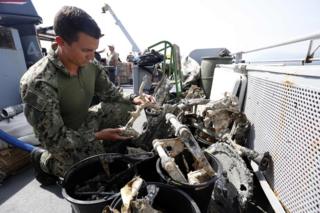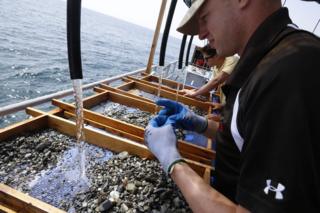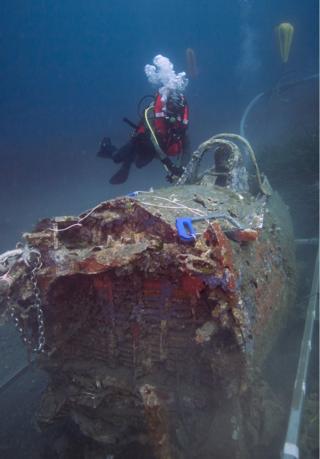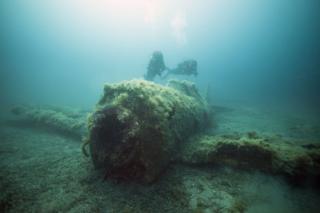 .