Scotland's rivers bask in record temperatures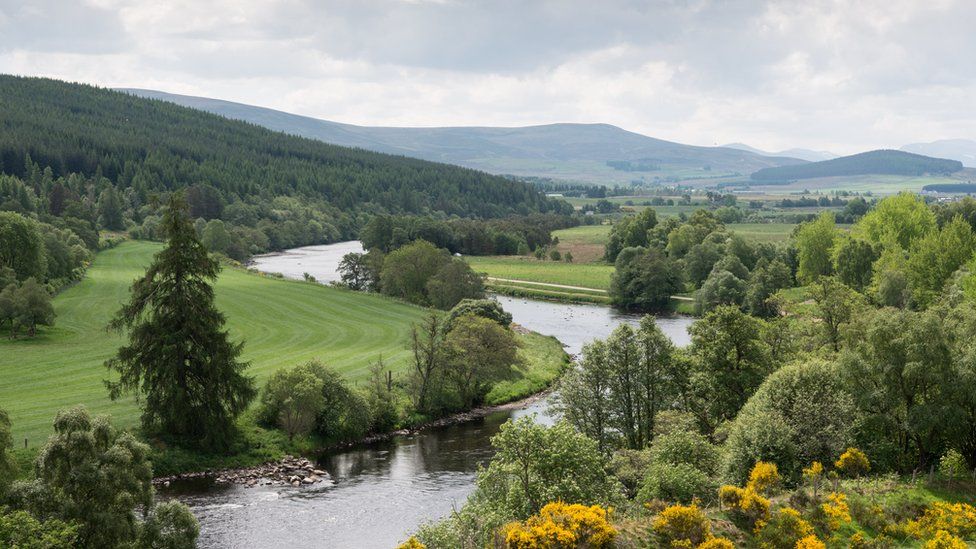 During a hot and dry summer, Scotland's River Gairn hit a record-breaking temperature of 27.5C. Photographer Paul Glendell met scientists at the James Hutton Institute who warn of the potential ecological impacts and the need to consider actions to make rivers more resilient to potential climate change.
For more than 100 years, ghillies (fishing attendants) on the Tulchan Estate on the River Spey in Scotland have recorded the water temperature of the river during the fishing season.
Researchers at the James Hutton Institute, led by Dr Rachel Helliwell, transcribed 100 years of records held in leather-bound books to reveal that the river is, on average, 3C warmer than it was when records began.
This increase has been attributed to rising air temperatures in spring, less snow accumulation during winter, and earlier snow melt.
In a comparative study on the Gairn, a tributary of the River Dee, the institute recorded water temperatures of 27C and 25C in 2013 and 2014 respectively.
These studies highlight the potential risk of changing river water temperatures for cold water-loving fish such as salmon and trout, especially as other research has shown that brown trout will stop feeding at 20C and will die if the water temperature is sustained above 30C for several days.
There is a variety of mitigation measures that can be put in place to reduce water temperatures, such as tree planting along smaller rivers to shade water, maintaining deep pools, controlling extraction and releasing cold water from upstream impoundments.
Natural flood management has also been demonstrated to be an effective measure to enhance the resilience of rivers to rising temperatures. Many of these measures are being considered by land and river managers and in some instances have already been adopted.
Scottish salmon is famous and provides an important income for the country, with salmon and sea trout angling bringing in around £113m annually.
Related Internet Links
The BBC is not responsible for the content of external sites.