In pictures: Photographer James Barnor set for major retrospective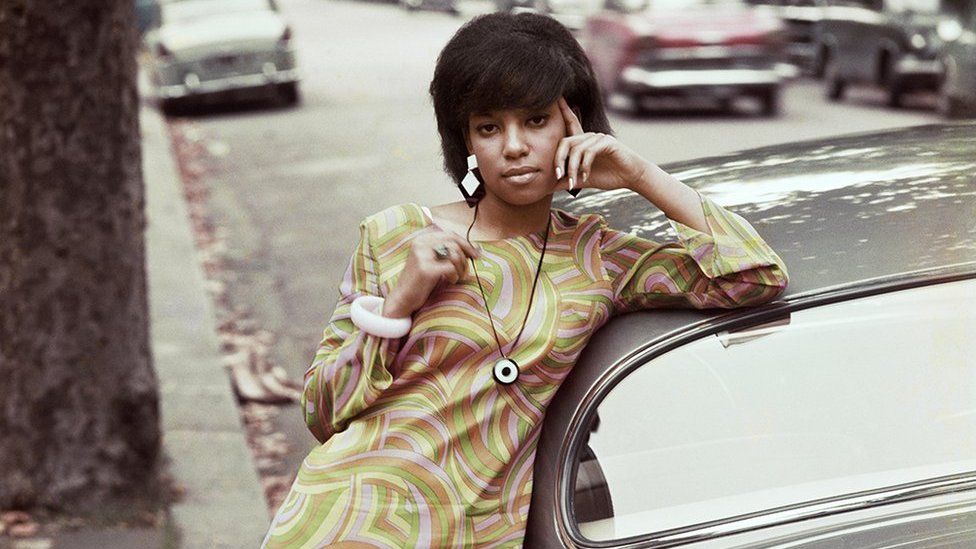 A British-Ghanaian photographer, whose images captured major social and political changes in London and Accra during the 1950s and 1960s, is having his work exhibited on Piccadilly Circus's big screens, as part of a major retrospective.
James Barnor's work will be displayed at 20:21 BST, for 150 seconds, every night throughout April, followed by an exhibition at the Serpentine Gallery in May.
Despite a photography career lasting more than six decades, the 91-year-old became widely known only after an exhibition at the Black Cultural Archives in 2007.
Born in 1929 in Accra, Barnor worked as a photojournalist before establishing the Ever Young portrait studio in the Ghanaian capital.
His photography during the 1950s captured the nation as it moved towards independence.
In 1959, Barnor moved to London to study photography and further develop his skills.
In the UK he worked on assignments for South Africa's Drum magazine, often shooting cover images of black fashion models against London backdrops.
His photography also captured the experiences of London's burgeoning African diaspora.
Barnor returned to Ghana in the 1970s, where he established the country's first colour processing lab while continuing his work as a portrait photographer.
He relocated again to London in the 1990s.
Following the 2007 exhibition at the Black Cultural Archives, Barnor's work was featured in a number of international exhibitions and gradually became more widely recognised.
Reflecting on his career, Barnor says: "I [once] came across a magazine with an inscription that said, 'A civilisation flourishes when men plant trees under which they never sit.'
"But it's not only plants - putting something in somebody's life, a young person's life, is the same as planting a tree that you will not cut and sell.
"That has helped me a lot in my work - sometimes, the more you give, the more you get."