Eid 2021: Muslims celebrate the end of Ramadan
Muslim worshippers around the world are celebrating the festival of Eid al-Fitr, commonly known as Eid, to mark the end of the holy month of Ramadan.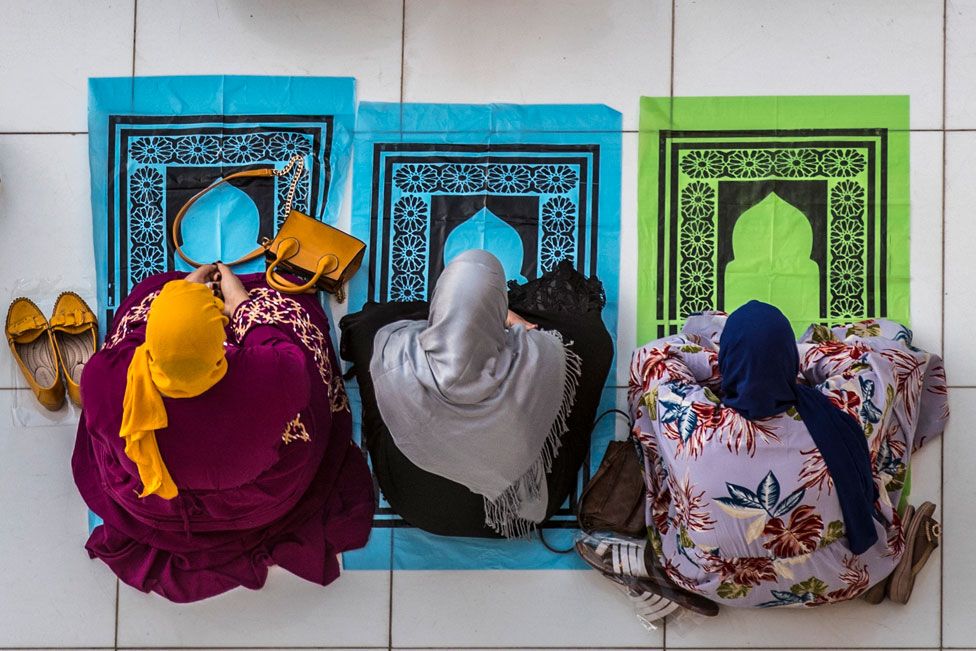 Many Muslims will be attending Eid prayers at their mosque, early on 13 May.
Believers will also enjoy large meals with friends and family, and exchange money and gifts - in many countries, Eid al-Fitr is a public holiday.
The name "Eid al-Fitr" translates as "the festival of the breaking of the fast".
Believers taking part in Ramadan haven't been eating or drinking during daylight hours, believing it will bring them closer to God.
As well as fasting, Ramadan is a time when Muslims are encouraged to give to charity, strengthen their relationship with God, and show kindness and patience.
Like the beginning of Ramadan, Eid begins with the first sighting of the new moon.
This year, many worshippers have had to mark Ramadan and Eid amid Covid restrictions.
Here are pictures from around the world showing Eid prayers and celebrations.
All pictures are subject to copyright.