Earth Photo 2021 winners announced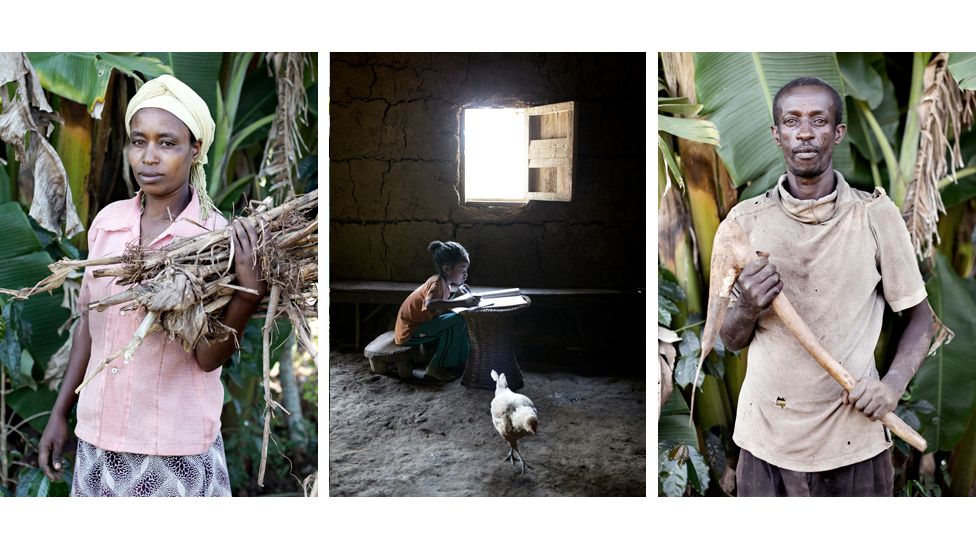 A project depicting an Ethiopian family's journey through education has won the 2021 Earth Photo competition.
Rosie Hallam's triptych, A Right to an Education, shows Selamaw, the first person in her family to stay on at school past primary age, her mother, Meselech, and her father, Marco.
The family are subsistence farmers participating in an education programme.
The series also won the competition's People category.
"Education is both a basic human right and a smart investment," Hallam said.
"It is critical for development and helps lay the foundations for social wellbeing, economic growth and security, gender equality, and peace."
Forestry England and the Royal Geographical Society selected the winners in six categories from a shortlist of 55 photographs and four films.
showcase the best in environmental visual media
encourage discussion about the world and its inhabitants
Edward Bateman's Yosemite's Half Dome in Winter won the Place category.
Covid restrictions made travel to the national park impossible, so the photographer recreated this scene on his kitchen table with a 3D-printed landscape derived from geographical data from the United States Geological Survey (USGS) - and a small fog machine.
Markus van Hauten's Blue Pool, depicting a hidden geothermal spring on the sparsely inhabited highland plateau of Iceland's interior, won the Nature category.
Roberto Bueno's Forest Like Garden, an aerial image of lush forest slopes juxtaposed against human-made stepped vineyards in Spain, won the Changing Forests category.
Antonio Pérez's series The Sea Moves Us, Fuvemeh, Ghana, shows portraits of individuals directly and significantly affected by coastal erosion in West Africa, won the Climate of Change category.
And a short by Pierpaolo Mittica and Alessandro Tesei, Semipalatinsk Polygon, the crime of nuclear testing - revealing the human and environmental legacy of Cold War weapons testing - won the Video category.
The Earth Photo exhibition of shortlisted images is on until 25 August at the Royal Geographical Society's Pavilion, in London.
And a selection of the shortlisted photos will be shown at a number of Forestry England forests later in the year.