Ocean Photographer of the Year 2021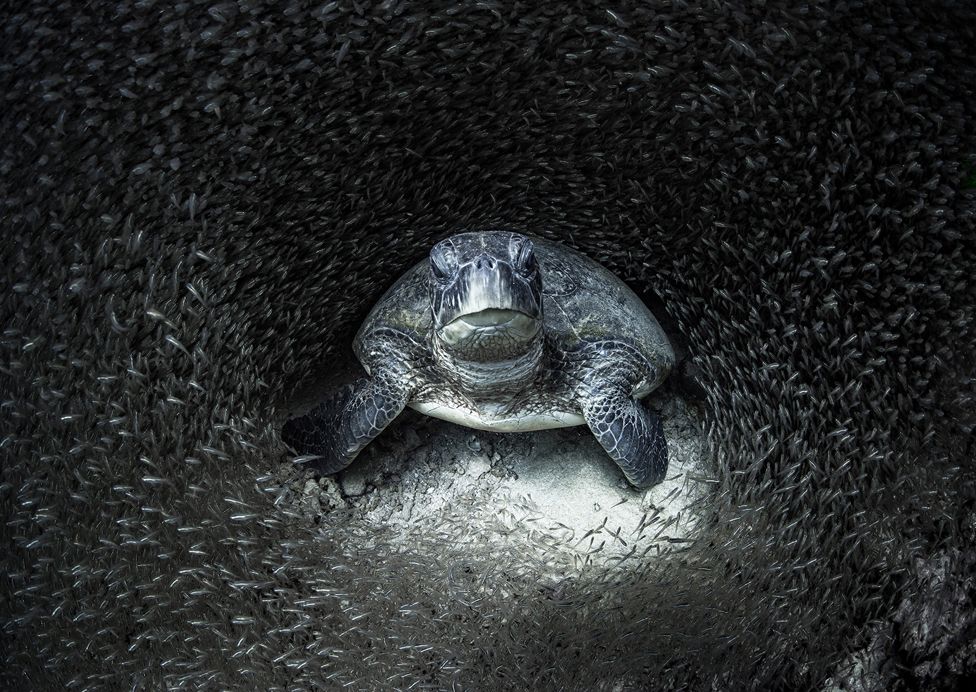 Aimee Jan has been announced as Ocean Photographer of the Year for an image of a green sea turtle surrounded by glass fish, made on the Ningaloo Reef in Western Australia.
The competition, run by Oceanographic Magazine, aims to shine a light on the beauty of the ocean and the threats it faces.
Second place went to Henley Spiers for this photograph of diving gannets off the Shetland Islands, Scotland.
Third place went to Matty Smith for an image of a hawksbill turtle hatchling, heading out to sea for the first time.
The Female Fifty Fathoms Award - a new category designed to celebrate inspirational women in ocean photography - went to Los Angeles-based photographer and biology teacher, Renee Capozzola, for her portfolio of work, which included an image of a blacktip reef shark lining up its dorsal fin with the setting sun in French Polynesia.
The Young Ocean Photographer of the Year award went to Hannah Le Leu for this shot of a green sea turtle hatchling surfacing for air, under a sky full of hungry birds on Heron Island, Australia.
An exhibition alongside the River Thames, near Tower Bridge, London, will run until 17 October 2021.
All photos subject to copyright.