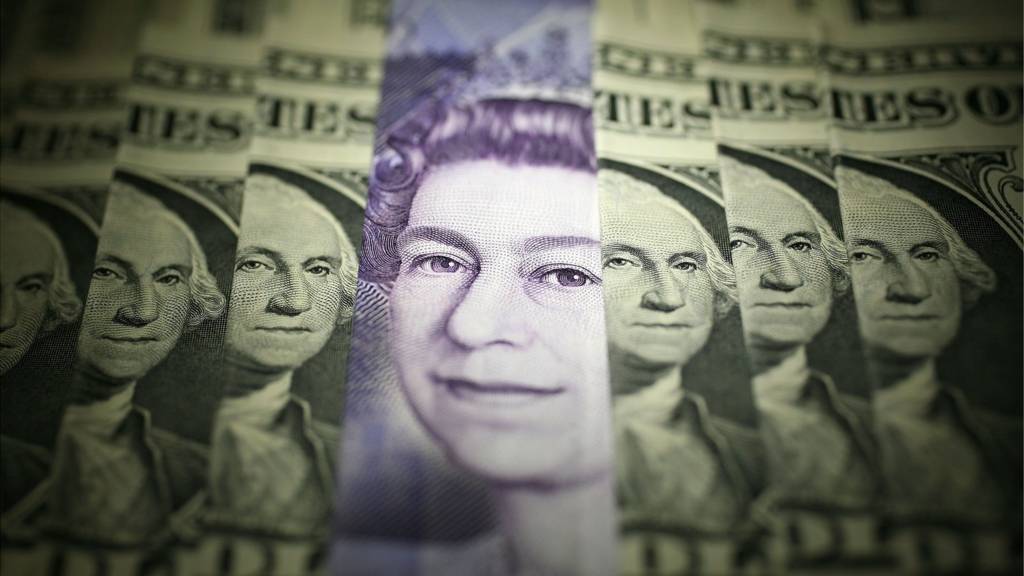 Business Live: Wall Street ends flat
Summary
Get in touch: bizlivepage@bbc.co.uk
FTSE 100 and sterling edge higher as markets await Article 50
Wood Group to buy Amec Foster Wheeler
Bovis in talks with Galliford Try
HSBC appoints new chairman
Thanks for tuning in. We'll be back at 6am tomorrow. 

Lush warns of Brexit skills shortages

Cosmetics firm Lush has said it may choose to expand in foreign markets rather than the UK because of a "lack of clarity" over Brexit.

The company, based in Dorset, warned that leaving the EU would mean higher import duties and could jeopardise its growth in Britain.

It added: "With Britain close to full employment and with a severe skills shortage we are concerned that restrictions on free movement of people will impact the availability of both the skilled and the unskilled, restricting future growth in both our UK manufacturing and buying facilities."

It said more than 80 workers took up an offer to move to its new factory in Germany as a direct reaction to the referendum result.

US stocks have ended flat ahead of an expected interest rate rise on Wednesday. 

The Dow Jones shed 0.10% to 20,881.48, the S&P 500 gained 0.04% to 2,373.47, and the Nasdaq closed 0.24% higher at 5,875.78.

Fallers included pharma firm  Merck & Co. Inc , down 2.23%, and Intel, 2.09% lower after its $15bn bid for Mobileye.

Among the risers were Walt Disney, up 0.57%, and  Chesapeake Energy Corp , up 3.5%.

US airline stocks fall ahead of blizzard

US airline stocks have fallen after carriers canceled thousands of flights ahead of a huge blizzard due to hit the North East on Tuesday. 

United Continental has led the fall, dropping 3.43%, followed by American Airlines, down 3.38%, Southwest Airlines, down 2.36%, and Delta - the country's largest carrier by market value - losing 1.13%.

It comes amid tougher trading conditions for airlines which face higher fuel costs as oil prices rebound.

Merkel reschedules Trump visit

Angela Merkel's meeting with Donald Trump - reportedly with the heads of BMW and Siemens in tow - tomorrow has been postponed due to travel disruption.

Transport disruption in northeastern US

US airlines have cancelled more than 5,000 flights on Monday and Tuesday with blizzards forecast to dump snow in New York on Tuesday. 

Airports in New York, Boston, Baltimore, Washington and Philadelphia are likely to be the hardest hit by the storm.

Chicago's O'Hare International (pictured) was hit by snowfall on Monday.

FlightAware.com is among the websites with details of cancelled flights.

Wall Street stocks are treading water ahead of a widely expected interest rate hike later this week.  

In mid afternoon trade the Dow Jones and S&P 500 indexes are still down, trading 0.11% and 0.02% lower.

And the tech-heavy Nasdaq remains in positive territory, up 0.2%.

Verizon asked Yahoo for $1bn discount

Last month, the owners of Yahoo agreed to sell the business to Verizon at a $350m discount, for $4.48bn, although it could have cost them much more it transpires. 

In a regulatory filing today , Yahoo said Verizon had initially demanded a $925m cut to offset the damage from a series of major data breaches.

It is not clear why Verizon accepted the lower figure.

Monday's filing also revealed that Altaba - a firm comprising Yahoo assets not sold to Verizon - has appointed Thomas McInerney as its chief executive. 

McInerney has been on Yahoo's board since April 2012 and previously worked at InterActiveCorp and Ticketmaster. 

Asda should go further - Living Wage Foundation

As we reported earlier, Asda is offering staff a higher wage in exchange for a new contract which will introduce unpaid breaks and a requirement to work over Bank Holidays.  

Unions have given the deal their approval, but the Living Wage Foundation told us Asda should go further. 

"Large national retailers like Ikea, Lush and Majestic Wine are already paying all their staff the real Living Wage or above at £8.45 in the UK and £9.75 in London for every hour worked," said Katherine Chapman, director of the campaign group.

"By signing up with the Living Wage Foundation they are ensuring that all their staff will have a pay rise that meets the rising cost of living year on year."

Treasury Committee to release critical report on Hogg

The Treasury Committee is poised to publish a highly critical report about Charlotte Hogg, the incoming deputy governor of the Bank of England, although it will not call for her to go, the FT reports . 

Last week, Ms Hogg, who was formerly chief operating officer at the Bank,  admitted failing to disclose  that her brother was a director at Barclays, which is regulated by the BoE - a potential conflict of interest. 

The bank has said it has faith in Ms Hogg, although the committee's report could increase the pressure on it to take action. 

The report is due to be published some time this week, earlier than expected, the FT reports. 

What's behind falling rents?

Asda and Morrisons are cutting fuel prices to reflect lower crude oil prices/a none-too-subtle bid to attract more customers (delete as you see fit).

Both supermarket chains are reducing the price of petrol and diesel by "up to 2p per litre" from tomorrow.

Latest government figures show the average price of petrol in the UK is 120p a litre, while diesel is 122.9p. 

Fuel prices in recent weeks have been higher than at any point since December 2014. 

Singapore bans ex-Goldman banker from trading

Singapore has banned former Goldman Sachs banker Tim Leissner from working in the securities industry for 10 years over his connection to the 1Malaysia Development Bhd scandal.

It said Mr Leissner, former South East Asia chairman at Goldman Sachs, had made false statements on behalf of his bank without its consent. 

Singapore has previously cracked down on alleged money-laundering activities connected with 1MDB, an investment fund owned by the Malaysian government. 

Last year it ordered Swiss banks Falcon Private Bank and BSI Bank to cease operations in Singapore, and it plans to sanction several of their bankers. 

1MDB has denied any wrongdoing. 

The London market has closed higher thanks to a strong performance by miners. 

The FTSE 100 gained 0.33%, or 24.00 points, to 7,367.08.

Four of five best-performing companies were miners, boosted by a jump in the price of copper, which gained 1% on Monday on fears supply could be disrupted by a strike in Peru.

Rio Tinto, Anglo American, Antofagasta and Fresnillo climbed within a range of 3.9% to 5.6%.

VW diesel compensation stalls in UK

Theo Leggett

BBC Business News Reporter

It has been a year and a half since the diesel emissions scandal at the German carmaker Volkswagen first came to light.

Since then, the company has agreed to pay substantial  compensation to people in the US  who bought cars equipped with illegal software, capable of disguising their true emissions levels.

But Volkswagen has not yet made any payments to buyers in the UK or elsewhere in Europe, even though millions of cars sold in the region were also fitted with similar software.

Nor does it have any plans to do so.

However, efforts are now being made to force the company to change its mind, orchestrated by the European Commission. The Department for Transport has been involved in the discussions.  Read more here

Waitrose criticised for cost of empty jam jars

Waitrose has been criticised for selling empty jam jars for £2 a pop - more than the cost of a full jar of the stuff. 

In a tweet yesterday, shopper John Kilbride pointed out that remarkably similar looking jars of Bonne Maman preserve were retailing at £1.71 - 29p cheaper than the decorative jars.

The tweet went viral, prompting Waitrose to issue a statement. 

"Our Bonne Maman conserves are on a temporary promotion and represent great value for money," it said.

Article 50 likely to be triggered 'end of March'

Huffington Post political editor confirms rumours...

'Theresa May will not trigger Article 50 tomorrow'

Sun political editor tweets....