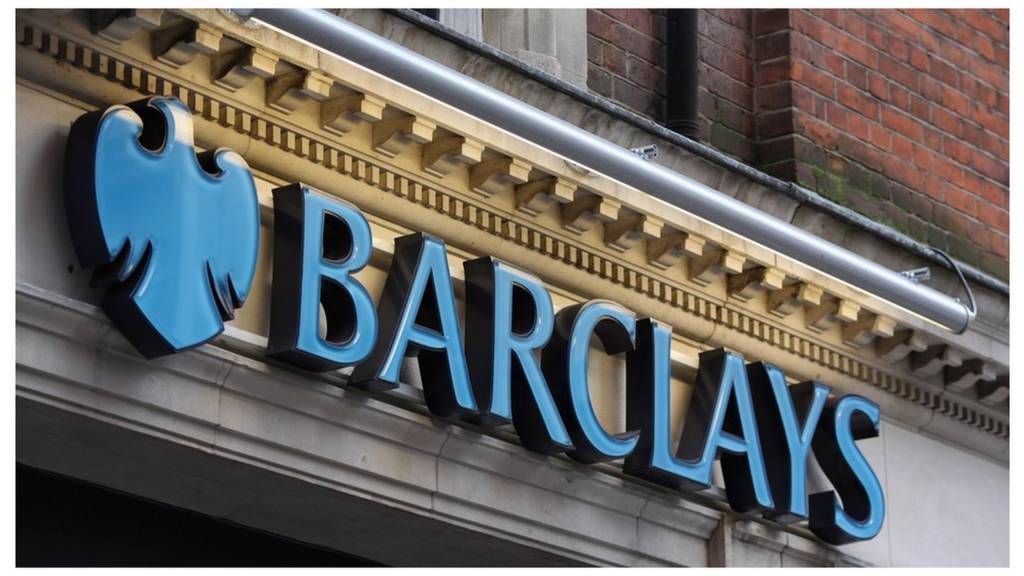 That's all for Business Live for today - thanks for reading. Do join us again from 06:00 tomorrow.

Tech analyst Benedict Evans tweets:

The Nasdaq Composite added 0.14% to reach a new record closing high of 6,129.1 points. That was before Snap slumped 18% in after-hours trading as Snapchat owner Snap's results disappointed investors. 

The Dow Jones Industrial Average fell 0.16% to 20,943.1 points, while the S&P 500 gained 0.11% to 2,399.6 points. 

Not so pretty as a picture

North America technology reporter Dave Lee explains why Snap shares have sunk so much:

News and Super Bowl boosts Fox

Twenty-First Century Fox, the television and film company controlled by Rupert Murdoch, reported a 4.6% rise in quarterly revenue due to strong Super Bowl advertising and high ratings for its cable news channel, Fox News. 

The company, which also owns the Twentieth Century Fox movie studio, said total revenue rose to $7.56bn in the three months to March, up from $7.23bn in the same period last year.

Net profit fell $42m to $799m. 

Snap's adjusted loss of $188.2m was about $10m higher than analysts had expected.

The net loss soared to $2.2bn from $104.6m due to stock-based compensation around its IPO. 

Revenue soared 286% rise for the quarter to almost $150m - again short by $9m of forecasts.

Snapchat's parent company, Snap, has reported a 36% rise in daily active users to 166 million in the first three months of the year - 2 million fewer than expected. Compared with the previous three months, the total was up just 5% to 158 million.

Investors are not impressed, however: shares have crashed 18% in after-hours trading in New York.

Those better than expected results for beauty products maker Coty has put a shine on its shares. The stock is up almost 12% at $19.94 in New York, but is still down a quarter over the past 12 months.

Snap shares sink

BuzzFeed's senior technology reporter tweets

Snapshot of Snapchat

BBC North America business reporter tweets

Noel Edmonds seeks compensation

More one the news that Noel Edmonds is seeking half of a £100m compensation pot that Lloyds Banking Group has set aside for victims of a major HBOS fraud (See post at 8:50am).

The Deal or No Deal host claimed he has suffered "deep distress and public humiliation" because of the scandal.

He alleges that Mark Dobson, a HBOS manger who was jailed, helped destroy his business called Unique Group.

Mr Edmonds's lawyers have written to Antonio Horta-Osorio, chief executive of HBOS owner Lloyds, seeking payment.

Two former employees at HBOS's Reading office were part of a £245m loans scam that cheated small business customers by insisting that they use a specific turnaround firm. Read more here

Tunisian army to protect industrial sites

The Tunisian President, Beji Caid Essebsi has ordered the army to protect key industrial sites amid rising social and economic tensions, reports BBC World Service

There have been weeks of protests and a general strike in parts of the south of the country. 

There's anger over unemployment, and there have been demands that foreign firms hire more Tunisians in the oil, gas and phosphate industries. 

Six years on from the country's "Arab Spring" revolution it's still troubled by the kind of poverty, joblessness and corruption that sparked the uprising.   

As we reported earlier, Vodafone has announced plans to close down its pager business in the UK (See post at 10:14am).

The company said it would try to "minimise the impact on the 1,000 or so customers still using the service".

This video takes a look a clips from the BBC Archive, from when the pager was the new "must have" gadget.

General Electric said Boeing had temporarily halted flights of its new 737 MAX plane due to an issue with the engine, which is jointly made by GE and Safran.

Safran found a quality problem in a disk used in the low-pressure turbine at the rear of the engine, and notified Boeing over the weekend, a GE spokesman said.  

Boeing shares are down about 2% in New York, but have jumped more than a third over the past year.

Changing Barclays boss "unwise" for shareholders

Some more comment on the Barclays vote now - the 5live Drive programme talked to Martin Mortell, research manager for Europe, at Glass Lewis, an advisory firm which looks at company behaviour and advises shareholders how to vote.

He said Glass Lewis took a "pragmatic perspective" on keeping Jes Staley (pictured) in the post of chief executive at Barclays since he's only been there for a short time, as has chairman Sir John McFarlane and the bank is part way through a restructuring.

So "changing leaders would be unwise for long term shareholders," said Mr Mortell.

He was asked if big shareholders were really only interested in profits. He said that was "too black and white a view".

Shareholders, he said, clearly do care about governance – as action at businesses like Sports Direct has shown. "The important thing (for Glass Lewis) was that internal compliance held up and did its job, and the board acted swiftly," Mr Mortell said.

Coty shares jump on strong results

Shares in US beauty firm Coty, which owns Rimmel, soared by 15% after it reported better-than-expected quarterly sales and profits. They've subsequently fallen back a bit but are still trading more than 13% ahead.

Coty's been boosted by high demand for labels like Calvin Klein, as well as the hair straightener brand GHD which it bought last year and online cosmetics retailer Younique. 

In the 12 months Coty has bought more than 40 perfume, hair care and make-up brands from Procter & Gamble, making it the third biggest beauty firm in the world.

It's also acquired the personal care and beauty business of Brazil's Hypermarcas, a majority stake in Younique as well as UK brand GHD.

Coty's third quarter sales were 6% higher at $2.03bn on a constant currency basis and after adjusting year-ago sales for the P&G acquisition. 

Speaking of beer (see post at 3:33pm), Business Insider has calculated the most expensive place in the world to grab a cold one. 

Anyone who's been to Oslo won't be surprised it comes out top, with not much change coming back from $10.

In case you're wondering, London is just outside the top 10, closely followed by Edinburgh. It doesn't say how much a beer produced from recycled urine will cost you though...

Vitamin D deficient? How to top up

The vitamin pills industry is big business. But is this one vitamin deficiency that can be staved off by a short walk in the park on a sunny day?

Hormones expert Maralyn Druce of St Barts Hospital explained the risks and remedies of Vitamin D deficiency to the BBC's Justin Rowlatt on Business Daily.

Wall Street claws back some ground

Let's get a quick update on what's happening on Wall Street now - and shares have managed to recover a bit of lost ground.

The S&P 500 has edged up a shade to stand at 2,398.16, a rise of 1 point or 0.05%.

And the tech-heavy Nasdaq is at  6,127.24, a rise of 7 points or 0.11%.

The Dow Jones, however, has clawed back some ground but it's still 0.17% or 37 points lower at 20,939.20. 

Breaking

Adidas flogs golf division

Chris Johnston

Business reporter, BBC News

Image caption: Rory McIlroy uses TaylorMade golf clubs

Adidas is selling its golf equipment and clothing brands TaylorMade, Adams Golf and Ashworth, to private equity firm KPS Capital Partners for $425m. 

The German sportswear maker put the loss-making business up for sale last year to focus on shoes and clothing. 

Since peaking around 2000, when Tiger Woods was in his prime, the number of people playing golf in the United States - which accounts for half the global golf market - has fallen sharply. 

Given Donald Trump's fondness for hitting the green, that trend is likely to continue.