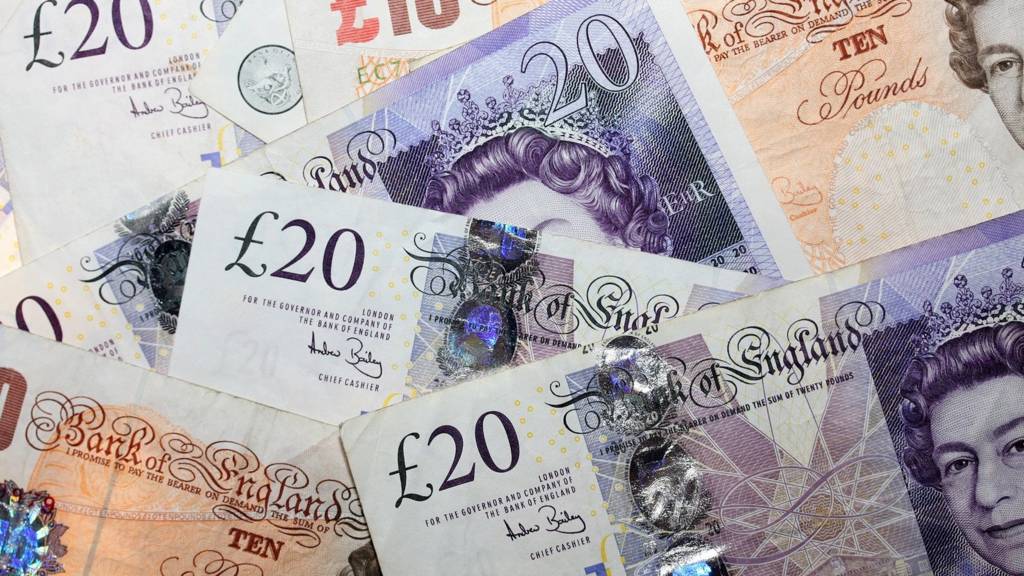 Summary
Get in touch: bizlivepage@bbc.co.uk
Sterling back at $1.30, FTSE 100 closes higher
Entertainment One making more Peppa Pig episodes
Just Eat's Hungryhouse takeover to be probed
Hikma Pharmaceuticals falls on revenue revision
That's it for Business Live this week, we'll be back on Monday from 6am. Have a great weekend.

US stocks closed higher but pared gains after fresh news reports stoked the political controversy surrounding Donald Trump.

The New York Times reported that the president told Russian officials earlier this month that former FBI director James Comey was "crazy, a real nut job" and said that firing him had relieved "great pressure" on Mr Trump.

Meanwhile, the Washington Post reported that a senior White House advisor had been identified by the FBI as a "person of interest" in its probe into possible collusion between Russia and Mr Trump's presidential campaign.

The Dow Jones index gained 0.69% to 20,804.84, the S&P 500 climbed 0.68% to 2,381.73, and the Nasdaq was up 0.47% at 6,083.70.

Shares in industrials, financials and energy performed well, buoyed by a rise in commodities prices.

West Texas Intermediate and Brent crude oil both climbed 2.2%, hitting $50.73 and $53.66 a barrel respectively.

Media ramps up pressure on Trump

Bond yields fall on fresh Trump claims

Nearly a third of Americans 'only just getting by'

Nearly one-third of US adults face financial difficulties or are "just getting by", according to an annual survey from the Federal Reserve.

The survey showed 30% or 73 million adults described their personal financial situation as difficult, but the rates of hardship were higher in black and Hispanic populations, compared with whites.

However, the report showed more adults would be able to withstand a modest financial disruption than in years past.

The number of respondents saying they could not cover a $400 emergency expense, or would cover it by selling something or borrowing money was down to 44% from 50% in 2013.

The Fed said debt associated with healthcare and higher education remained a major burden for many Americans.

Arsenal fans approve of Usmanov bid

What is going on in Brazil?

Daniel Gallas

BBC South America business correspondent

Image caption: Thousands of protestors hit the streets of Rio in the aftermath of a recording allegedly revealing President Michel Temer endorsing bribery payments.

Brazilians have now heard the tapes in which the president listens to a businessman talking about his attempts to thwart investigations and bribe a prosecutor.

And there's a drip-drip of allegations coming out, as new documents are being revealed on Friday.

Will any of that be enough to bring down Mr Temer, who is now formally under investigation?

There are three possible ways for him to be removed. He could be impeached, which would require two-thirds of votes against him in Congress. He could simply resign, a path he promised not to take.

Or he could be removed from office when the electoral courts rule next month on alleged corruption in his 2014 campaign. Many analysts are betting on this last scenario, which would be the most speedy solution to the crisis.

But then what happens?

Brazil's speaker of Congress Rodrigo Maia would then become president and have 30 days to organise indirect elections - to be held in Parliament.

Some MPs are actually trying to change the constitution to allow Brazil to hold general elections - since it is so extraordinary to have two presidents impeached in just over a year.

So will Brazil follow that route? The clock is ticking for Mr Temer, who now has just a few days to try to salvage his reputation and put an end to yet another serious crisis.

New allegations made against Brazilian president

New allegations are surfacing against the President of Brazil, Michel Temer, just a few hours after compromising tapes against him were revealed.

Mr Temer is being formally investigated for corruption, obstruction of Justice and forming a criminal organisation. The charges were accepted by a Supreme Court judge.

Investigators say the President received money from meat packaging giant JBS in exchange for helping the company in corporate disputes.

Mr Temer is now under increasing pressure to resign, despite his promise on Thursday not to do so.

The Bovespa index remains up - trading 1.4% higher - having slumped some 8% yesterday.

Researchers create fix to save files locked by WannaCry

Researchers say they have found a way for technicians to save Windows files encrypted by the WannaCry ransomware attack last week.

WannaCry, which has infected more than 300,000 computers in 150 nations, threatens to lock out victims who have not paid a sum of $300 to $600 within one week of infection.

However, a team of security researchers based across the globe said they had created a last minute workaround to unlock the encryption key, which several independent security researchers have verified, according to AFP.

The researchers warned their solution only works in certain conditions, namely if computers have not been rebooted since becoming infected and if victims applied the fix before WannaCry carried out its threat to lock their files permanently.

Europol said it had tested the team's new tool and said it was "found to recover data in some circumstances".

The free tool is being called "wanakiwi". For more details, visit this blog.

Alisher Usmanov makes £1bn takeover bid for Arsenal

Uzbek-born Russian billionaire Alisher Usmanov has made a £1bn bid to wrest control of Arsenal from majority shareholder Stan Kroenke.

But with Kroenke showing no interest, the bid has in effect been rejected, though Usmanov is yet to receive written confirmation of that.

The Financial Times reported Usmanov made the offer last month, and that Kroenke has yet to formally respond.

Metal magnate Usmanov owns 30% of Arsenal's shares.

Something for the weekend...

The latest Tech Tent podcast is now available to download. On this week's edition the team heads to France, which is aiming to be a leader in robotics and other high-tech businesses.

BBC technology correspondent Rory Cellan-Jones visits the Innorobo expo in Paris to see the latest robots and talk to the show's director Catherine Simon:

The pound is still above $1.30, its highest level for eight months - although this could owe more to the weakness of the dollar than the strength of sterling.

It's currently up 0.63% against the greenback, at $1.30230, and down 0.14% against the euro at 1.16390 euros.

Trump to Visit Saudi Arabia

Donald Trump is heading to Saudi Arabia for his first foreign visit as US president. Nick Pelham is Middle East correspondent for The Economist, and tells World Business Report what the business community can expect from the trip.

The FTSE 100 has closed higher, having recovered some of the ground lost after Thursday's sell-off.

The blue chip index ended the day 34.29 points, or 0.46%, up at 7,470.71 points.

The best performer was software and IT firm Micro Focus International, which climbed 2.7%, followed by Anglo American, up 2.44%, and Smurfit Kappa Group, up 2.29%.

The biggest faller was Smiths Group, which shed 2.8% after announcing that chief financial officer Chris O'Shea was stepping down.

The FTSE fell on Wednesday and Thursday as markets were hit by the uncertainty surrounding the Trump presidency.

Shares in Footlocker dive 17%

Foot Locker shares dived by as much as 17% on Friday after the firm's first-quarter results missed analysts' expectations.

The sports shoe chain blamed "unprecedented challenges", including a delay in US consumers receiving their tax rebates this year.

Other firms have blamed weak results on the rebate issue, including Wal-Mart and Victoria's Secret-owner L Brands.

BT's Italy offices raided

BT's offices in Italy have been raided as part of an ongoing investigation into an accounting scandal, the firm has confirmed.

The telecoms giant shocked the market in January when it revealed it had uncovered years of improper accounting practices in its Italian unit.

It was forced to write down the value of the division by £530m, and its head of Europe resigned over the affair.

Commenting on Friday's raid, the company said: "We've been proactively assisting rosecutors in Milan with their investigations into the inappropriate behaviour that took place at BT Italy."

Consumer confidence in eurozone hits 'decade high'

Consumer confidence in the eurozone hit its highest level in nearly a decade in May, according to the European Commission.

Its monthly consumer sentiment gauge gained 0.3 points to hit -3.3 - its best level since July 2007.

It is the latest sign the eurozone is recovering from its prolonged debt crisis, after recent data showed inflation and employment was picking up across the bloc.

Brazilian shares regain ground

Brazilian shares are trading higher after plummeting around 8% yesterday amid a political scandal that engulfed President Michel Temer.

The Bovespa index of stocks is up 3% at 63,433.08.

Mr Temer - who denies claims he endorsed bribery - has refused to quit and has urged his administration to "go out and fight" the allegations.

Will the Ivory Coast Mutiny affect business?

Earlier this week, soldiers in Ivory Coast accepted a deal to end a five-day mutiny over pay.

However, this was the country's second mutiny of 2017, and some fear the uncertainty it has provoked could impact investor confidence.

Fancy splashing some cash?

It's almost the weekend... and if you're at a loss for what to do the FT's How to Spend It has some tips.

They all involve spending large amounts of cash on clothes, watches or motorbikes.

The Role Deepsea watch starts at £8,000 but you can take it to 16,000 ft.