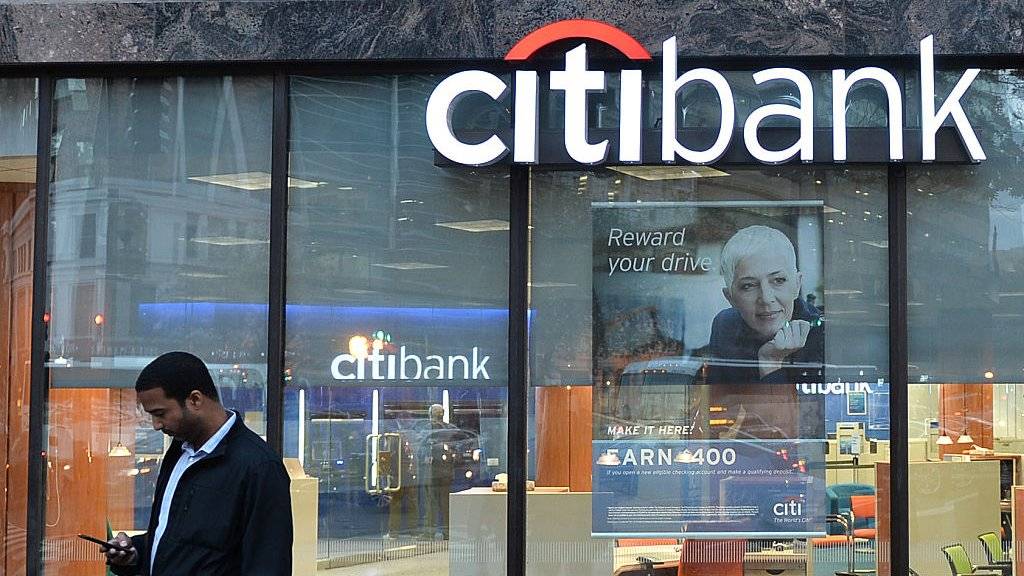 The Business Live page will be back from Monday at 0600.

Enjoy the weekend

US workforce: Millenials make up a third

The London share market ended on a flat note with the FTSE 100 up just 0.1% at 7,264.56 points. It had been at 7,275 at its best point. Nerves over what President Trump might do in Syria unsettled global markets.

The pound rose to a two-month high of $1.4257, up 0.13%. It was flat against the euro.

Have your grandparents helped you out with money?

Bug hunters: The hackers earning big bucks...ethically

James Kettle is a bug hunter - not of the insect kind, but of software.

He scans through pages of code looking for mistakes - weaknesses that criminals could exploit to break into a company's network and steal data.

He's now one of the top-earning bug finders on HackerOne, a service that matches hackers with companies and governments looking for experts to test their software.

These elite ethical or "white hat" hackers can earn more than $350,000 (£250,000) a year. Bug bounty programmes award hackers an average of $50,000 a month, with some paying out $1,000,000 a year in total, say industry insiders.

How China's ride-hailing giant plans to conquer the world

In his first TV interview with foreign media, Cheng Wei tells the BBC's Karishma Vaswani about his plans to take Didi Chuxing global.

Maersk shows off its low-carbon credentials

The senior executive in charge of sustainability at one of the world's shipping behemoths, John Koreneup from Maersk, told the BBC earlier it is even changing the paint on its cargo carrying ships to become more fuel efficient.

Did immigration raise house prices by 20%?

The government has published the analysis that led housing minister Dominic Raab to say that immigration had raised house prices by 20% over 25 years.

Is he right? He might be, but there is a strong argument that the housing market is too complicated to assign price changes to particular factors.

We should also be cautious because it is a 10-year-old model and we have seen an unprecedented decade of low interest rates since then.

It is reasonable to expect an increase in households nationally to increase the demand for housing, but assigning precise-looking figures to that overlooks the complexity of the market.

Pound 'loses some of its swagger'

It's been a good day for the pound, with sterling flirting with the $1.43 level at one point against the US currency - a value it hasn't reached since January.

However, the pound "lost some of its swagger" this afternoon as it fell back, said Conner Campbell, financial analyst at Spreadex.

Despite this, he says. it's still a pretty impressive performance from the currency.

"Sterling looks set to close the week above $1.425 and €1.155, so the currency can't really complain.

"It will want to be in the best position it can heading into next week, given that the impending UK jobs, inflation and retail sales data may all be impacted by March's 'Beast from the East'."

Garden centres pray for better weather as sales slide

If you're thinking of heading down the local garden centre this weekend you're likely to be welcomed with open arms

The UK's garden centres are suffering after the country's spate of bad weather, with sales at their worst levels in at least five years.

So far this year, average underlying sales are down 15% to 20%, with the early Easter proving a washout, says the Garden Centre Association.

Now the horticulture industry is hoping for brighter late spring weather.

"It's literally in the lap of the gods," said the association's chief executive, Iain Wylie.

US bank shares lose ground

Despite reporting better-than-expected first-quarter results, shares in JP Morgan Chase, Citigroup and Wells Fargo have all fallen in early trade.

The main share indexes have also lost much of their early gains, with the Dow Jones and S&P 500 both up by just 0.1% while the Nasdaq has slipped 0.1%.

Google loses 'right to be forgotten' case

A businessman fighting for the "right to be forgotten" has won a High Court action against Google.

The man, who has not been named due to reporting restrictions surrounding the case, wanted search results about a past crime he had committed removed from the search engine.

The judge, Mr Justice Mark Warby, ruled in his favour on Friday.

But he rejected a separate claim made by another businessman who had committed a more serious crime.

UK fashion house Burberry has appointed the current chairman of Tate & Lyle, Gerry Murphy, as its new chairman.

Mr Murphy will take up the role after the company's annual shareholder meeting on 12 July, replacing Sir John Peace who has been in the role for 16 years.

The move completes a changes in leadership at the Burberry brand, which is famed for its camel, red and black check pattern. Last year, Marco Gobbetti replaced Christopher Bailey as chief executive.

"Burberry is a unique British brand that I have admired for a long time and I am looking forward to working with Marco Gobbetti and the board to guide the company through its next phase of growth," Mr Murphy said.

Stocks on Wall Street have opened higher.

The Dow Jones Industrial Average opened up 118.62 points, or 0.5%, at 24,601.67.

The wider S&P 500 index rose 21.80 points, or 0.8%, to 2,663.99 while the tech-heavy Nasdaq index climbed 31.55 points, or 0.4%, to 7,171.80.

Banton pub renovation gets £740,000 lottery funding

Copyright: Geograph / JThomas

Image caption: The Swan Inn will also serve as a Post Office, shop and cafe

A village pub will get a £740,000 cash boost from the National Lottery to turn it into a community hub.

The money has been awarded to a community group in Banton, near Kilsyth, for a major renovation of the Swan Inn.

Investment comes after the People United for Banton (PUB) campaign bought the closure-threatened bar in 2017.

Catherine Moneypenny, Secretary of PUB, said the Swan Inn could be "the community hub we all want and need".

Jaguar Land Rover shedding 1,000 contract staff

Jaguar Land Rover says it will not be renewing the contracts of 1,000 temporary workers in Solihull.

The company blamed the "continuing headwinds impacting the car industry" for the move.

It said it was continuing to recruit large numbers of engineers and apprentices and it remained "committed" to its UK plants.

JLR has seen its sales suffer so far in 2018 - Jaguar sales were down 26% for the three months ended 31 March, compared with the same period in the previous years, and Land Rover sales were down 20%.

The industry as a whole is down 12%, and diesel registrations overall have plunged, down a third compared the same period in 2017.

Wells Fargo sees profits fall

Wells Fargo has reported mixed results, with pre-tax profits falling 9% to $7.7bn, compared with the same period in the previous year.

Meanwhile its net income grew 5% year-on-year to $5.9bn.

The bank is still waiting to hear how much the Consumer Financial Protection Bureau will fine it for auto insurance and mortgage lending abuses, which could be as much as $1bn.

"I'm confident that our outstanding team will continue to transform Wells Fargo into a better, stronger company; however, we recognise that it will take time to put all of our challenges behind us," said Wells Fargo's chief executive Tim Sloan.

"During the first quarter our team members continued to focus on our vision of satisfying our customers' financial needs and helping them succeed financially. We also made progress on our priority of rebuilding trust with our customers, team members, communities, regulators, and shareholders."

Citigroup reports rising profits

Citigroup has reported first quarter net income of $4.6bn up 13% on the same period last year.

It was boosted by strength at its consumer banking business and its division which provides banking services to big companies and governments.

Musk says 'boring' Economist wrong on Tesla

BBC tech correspondent Rory Cellan-Jones alerts us to a spat between the Economist and Tesla owner, Elon Musk.

Watch out for fake Argos text messages

This from the National Fraud Intelligence Bureau.