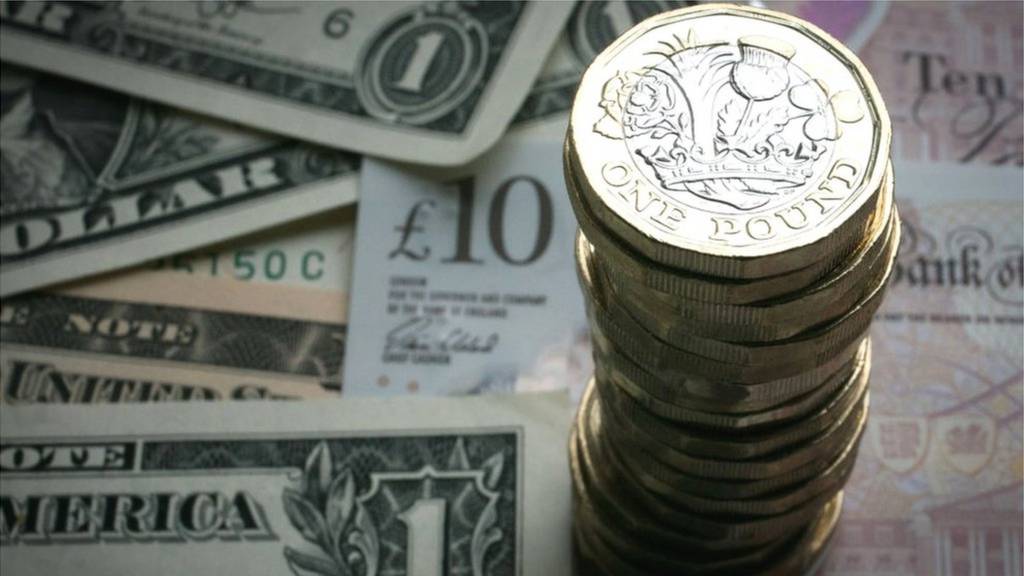 Thanks for tuning in to Business Live. We'll be back at 6am tomorrow

Wall Street closes slightly higher

US stocks ended with small gains after minutes from the Federal Reserve's latest meeting suggested higher inflation may not result in faster interest rate hikes.

The Dow Jones Industrial Average rose 0.2% to 24,886.81, while the S&P 500 gained 0.3% to 2,733.29.

The Nasdaq Composite added 47.50 points, or 0.64%, to 7,425.96.

Death forces changes at Uber's self-driving arm

Uber has shut down its self-driving car operation in Arizona, two months after a fatal crash involving one of its vehicles.

A spokeswoman emphasised that Uber was not closing its entire autonomous vehicle program, which will focus on limited testing in Pittsburgh, Pennsylvania, and two cities in California.

Uber aims to resume self-driving operations this summer, likely with smaller routes and fewer cars.

"We're committed to self-driving technology, and we look forward to returning to public roads in the near future," the spokeswoman said.

FBI admits miscounting locked-out phones

The FBI has admitted overestimating the number of seized mobile phones its investigators are unable to access.

It has seized between 1,000 and 2,000 mobile phones that remain locked, as part of its crime investigations, not the 7,800 it had previously claimed.

It said a computer glitch had led some devices to be counted several times.

The intelligence agency had previously complained Apple and other manufacturers' security measures were hampering its ability to investigate.

The news was first reported by the Washington Post.

Turkey's president tells people to back the lira

Turkey's President Tayyip Erdogan says the country will take "different measures" to tackle double-digit inflation and a current account deficit after next month's elections.

Erdogan, speaking to former parliamentarians in Ankara, also appealed to Turks not to favour foreign currencies over the Turkish lira, which has lost around 20% against the dollar this year.

Currency volatility was not in line with the country's economic realities, he added.

It comes after Turkey's central was forced to raise a key interest rate to help support the lira. On Wednesday, the value of the currency sank more than 3%, before recovering.

Is Tesla boss shooting the messenger?

Electric car company Tesla hasn't had great press lately. Boss Elon Musk thinks he might know why.

Tesla attacked for 'misleading' Autopilot

Two US consumer rights groups have urged the Federal Trade Commission to investigate Tesla over its marketing of "Autopilot" assisted-driving software.

In a letter sent on Wednesday, the groups called the Autopilot name "deceptive and misleading".

A small number of drivers using the software have been involved in crashes.

Tesla says customer feedback shows "a very clear understanding of what Autopilot is, how to properly use it and what features it consists of".

Tesla instructs drivers to keep both hands on the wheel and eyes on the road while driving using Autopilot.

Venezuela frees jailed bank executives

The 11 executives of Venezuela's Banesco bank - arrested earlier this month for allegedly "attacking" the country's rapidly-weakening currency - have been freed or are being released, chief prosecutor Tarek Saab says.

Four female executives have been freed, and their seven male counterparts were due to be freed on Wednesday, Saab told local television channel Globovision.

"With that, they are all free... but obviously our investigations are continuing," said Saab.

In early May, the government led by President Nicolas Maduro (above) said Banesco was being taken over for 90 days and its top executives jailed.

Federal Reserve minutes released

According to the minutes, policymakers once again debated the inflation path.

Several noted that recent wage data provided "little evidence" of overheating in the labour market, while some others saw a risk that "supply constraints would intensify upward wage and price pressures, or that financial imbalances could emerge".

Also, a number of policymakers said US trade policy raised a "particularly wide" range of risks for economic activity and inflation, and some said the uncertainty could hurt business spending.

Fed policymakers say rate rise may 'soon' be needed

Most Federal Reserve policymakers thought it likely another interest rate increase would be warranted "soon" if the US economic outlook remains intact, minutes of the central bank's last policy meeting show.

At the 1-2 May meeting Fed policymakers unanimously decided, as expected, to keep the benchmark rate unchanged.

But Wednesday's just-released minutes say: "Most participants judged that if incoming information broadly confirmed their current economic outlook, it would likely soon be appropriate... to take another step in removing policy accommodation."

General Electric shares are being hit after chief executive John Flannery said a dividend for 2019 is not guaranteed.

The US industrial giant is going through a big reorganisation to improve profitability.

"We have to see how this plays out," he told analysts in Flordia.

GE shares were down 6.9% in intraday trading.

Tiffany thrives across the globe and age groups

Image caption: Actor Elle Fanning is the face of Tiffany's new "Believe in Dreams" campaign

Tiffany & Co's strategy of attracting younger cost-conscious customers appears to be paying off.

The jeweller said like-for-like sales rose by 10% in the three months to 30 April. Total revenues jumped by 15% to $1bn.

Sales growth was strong across all regions, including a 28% jump in the Asia Pacific region to $329m.

Chief executive Alessandro Bogliolo, said: "We are very pleased with this start to the fiscal year, and we are particularly encouraged by the breadth of sales growth across most regions and all product categories."

He added: "In line with the priority of renewing our product offerings, we are excited about the recent unveiling of Paper Flowers, a major collection in platinum and diamonds, ranging from fine to high jewellery."

Bank move stems Lira slump

The Turkish central bank has hiked one of its key interest rates 300 basis points (bps) to bolster the lira after the currency plunged to historic lows against the US dollar.

The bank said after an emergency meeting of its monetary policy committee it was raising one of its lending rates from 13.5% to 16.5%.

Earlier, the lira lost over 3.5% in value against the dollar but sharply gained in value after the bank's announcement, gaining 2.1%.

Paddy Power Betfair merging US business with FanDuel

Paddy Power Betfair is merging its US business with fantasy sports company FanDuel to target the US sports betting market that is set to open up in the coming years.

Paddy Power will contribute its existing US assets worth $612m along with $158m of cash to take a 61% stake in the combined business, with existing FanDuel investors owning 39%.

The Dublin-based company will have operational control of the business, which will become a fully consolidated subsidiary.

"This combination creates the industry's largest online business in the US, with a large sports-focused customer base and an extensive nationwide footprint," Paddy Power Betfair chief executive Peter Jackson said in a statement.

Last week, the US Supreme Court made a landmark ruling that could allow states across the country to legalise sports betting.

The US president has taken to twitter to tell the motor industry that some good news is on its way. The White House declined to comment.

Have your say: M&S, 'make the experience seem special'

Gemma writes: "Like a lot of the British public I love M&S but at 30 years old, I am one of the few in my friendship group that would shop there for clothes as well as food.

"Focus on the stores in high performing areas and improve the shopping experience. I work near the Fenchurch St store (City of London) and it has got so dated.

"I grew up near the Sprucefield Store (Northern Ireland) and the two could not be more polar opposites. The Sprucefield store opened a lovely high-end deli counter/cafe were you could sip on a glass of bubbles and order some delicious plates - more stores need this! Make the experience feel so much more special.

"Their online experience; especially the app, is not easy enough to navigate around. They really need to look at their competitors here such as ASOS and make it easier to shop "New In", "Dresses" "Shoes" etc.

"My friends and I love the Rosie for Autograph brand but they probably do need a curvaceous ambassador also.

"Food: Don't steer away for high-end quality produce, but focus more on the meal deals and more deals on wines. Waitrose is your biggest competitor in this space so you need to attract these customers with better range off high quality products."

European markets close down

The FTSE 100 closed down 1.1%, as worries about a plunge in the value of the Turkish lira and German economic growth weighed on sentiment across Europe. France's CAC and Germany's DAX markets fell 1.2% and 1.5% respectively.

Marks & Spencer topped the FTSE 100 leaderboard on the back of today's profit figures, which were not as bad as many feared.

Deutsche Bank mulls 10,000 job cuts?

German financial giant Deutsche Bank could cut up to 10,000 jobs as it looks to convince investors it is serious about returning to profitability, according to the Wall Street Journal. It would be about 10% of the workforce.

The bank has declined to comment, but the AFP news agency is reporting it has been told that WSJ report is "broadly accurate".

The reports says that cuts would fall in all the regions where the bank - Germany's biggest lender - operates and affect all areas of activity, including its retail bank, investment bank, asset management and subsidiary Postbank.