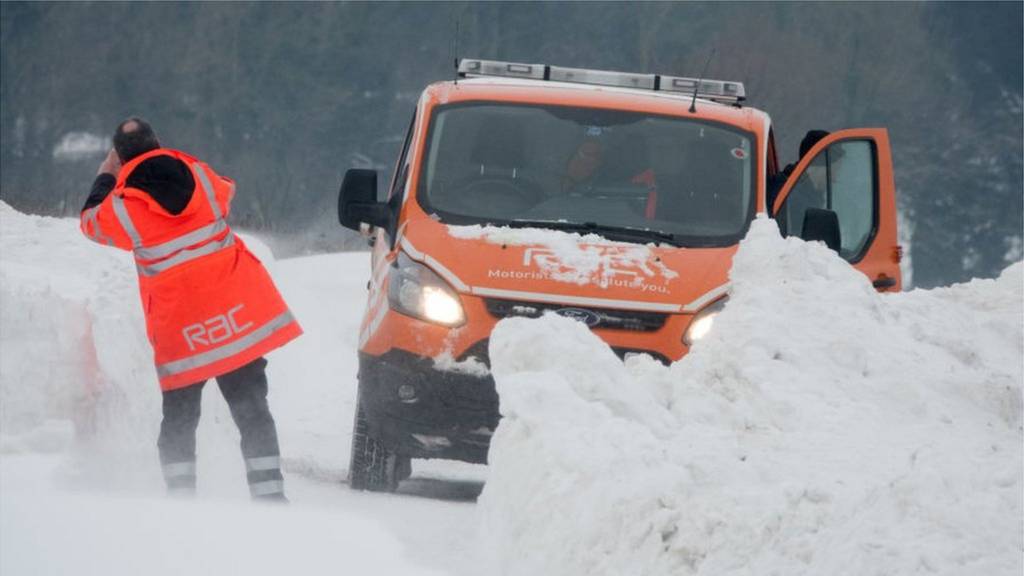 That's all from the Business Live page for tonight. Have a good bank holiday weekend.

Here's Mark Zuckerberg in 2009 telling the BBC that Facebook will not share people's information

Tesla strengthens executive team - with more to come

Tesla has unveiled a number of key executive appointments, including former General Electric and General Motors executive James Zhou as its China finance chief and Neeraj Manrao, a former Apple executive, as director of energy manufacturing.

Zhou previously served as finance director for Asia Pacific and India for Ingersoll Rand. "We're excited to welcome a group of such talented people as we continue to ramp (up) Model 3," Tesla said in a blog post. adding it would announce more appointments in the coming days.

China contributed around 17% of Tesla's total revenue in 2017 and the electric carmaker has said it plans to build a gigafactory in the country.

FBI warns about Russian hackers

The FBI is warning that Russian computer hackers have compromised hundreds of thousands of busienss and domestic routers and could collect user information or shut down network traffic.

The US law enforcement agency has this evening urged the owners of many brands of routers to turn them off and on again and download updates from the manufacturer to protect themselves.

It follows a court order granted on Wednesday that allowed the FBI to seize a website that the hackers planned to use to give instructions to the routers.

Although that cut off malicious communications, it still left the routers infected, and Friday's warning was aimed at cleaning up those machines.

Earlier, Cisco Systems said the hacking campaign targeted devices from Belkin International's Linksys, MikroTik, Netgear, TP-Link and QNAP.

S&P and Dow fall with oil but chipmakers lift Nasdaq

The S&P 500 index and the Dow eased on Friday after a steep drop in oil prices pressured energy stocks, but losses were limited by gains in chipmakers and retail stocks.

US crude slid more than 4% to settle to lower than $68 per barrel after Saudi Arabia and Russia said they were ready to ease supply curbs that have pushed prices to their highest since 2014.

The Dow Jones Industrial Average fell 59 points to 24,752, the S&P 500 lost 8 points, falling to 2,720, and the Nasdaq Composite gained 9 points, rising to 7,433.

The US has filed a trade complaint against Canada over unfair regulations Washington says impede the sale of American wine in in British Columbia.

In a filing to the World Trade Organisation, US Trade Representative Robert Lighthizer cited the "discriminatory" and "unacceptable" regulations in the province.

British Columbia excludes all imported wine from grocery store shelves, only allowing it to be sold in a separate "store within a store" structure.

"The practice of discriminating against US wine is unfair and cannot be tolerated any longer," Lighthizer said.

No word yet from Canada.

Brazil strike crisis

Bloomberg journalist in Brazil tweets:

The government has ordered troops to break up truck drivers' blockades

Fiat-Chrysler has added another 490,000 vehicles to the recall announced earlier today. The latest number covers cars in Canada. The Italy-American car giant had already said 4.8 million vehicles in the US were being recalled.

It concerns a possible defect when drivers deactivate the cruise control. Fiat has warned drivers not to use the function until they get a software upgrade.

Tesla has flown six aircraft full of robots and equipment from Europe to California in a bid to speed up battery production for its Model 3 electric sedan, according to Reuters.

The move is unusual, as the mass transit of such equipment by air is expensive.

But Reuters, citing sources, says it is part of Tesla chief executive Elon Musk's urgency to get a grip on manufacturing problems that have hobbled the launch of the high-volume Model 3 and pushed Tesla's finances deep into the red.

The US government has reached a deal to put Chinese telecommunications firm ZTE back in business, according to a report in the New York Times.

The deal, brokered by the Commerce Department, requires ZTE would pay a substantial fine, place American compliance officers at the firm and change its management team, the Times reported, citing a person familiar with the agreement.

The Commerce Department would then lift an order preventing the company from buying US products.

UK regulators probe crypto firms - FT

Britain's financial watchdog is investigating 24 businesses that deal with cryptocurrencies and has opened seven whistleblower reports this year, the Financial Times is reporting this evening.

The aim of the probes by the Financial Conduct Authority is to determine whether the businesses are "carrying on regulated activities that require FCA authorisation".

The loosely regulated cryptocurrency industry has seen the launch of dozens of coins that have raised billions of pounds.

Concern is growing across the world that trading the coins is open to manipulation. The US Department of Justice has already begun criminal investigations in alleged price manipulation.

The price of oil fell further on Friday after Saudi Arabia and Russia signalled they were happy to increase output. US crude is now down 4%, with the knock-on impact on energy shares dragging down Wall Street.

Chevron fell more than 4% while Exxon was down 2.5%.

A silver lining was that shares in major US airlines rose. American Airlines was up more than 4%.

Putin: happy to see oil price fall

President Vladimir Putin says Moscow would be satisfied with the price of crude oil dropping to $60 per barrel as Russia and Saudi Arabia signalled they are ready to revise a production cap that has boosted prices.

"We would be completely satisfied with oil at $60" per barrel, Putin said at a meeting on the sidelines of Russia's annual economic forum.

He said a higher price can hurt consumers and spur production in rival nations.

Earlier, oil prices fell about 2% after Saudi Arabia signalled it could boost output soon.

Hammond's 'go it alone' satellite warning

The UK will build its own sat-nav system if the EU shuts it out of Galileo, the chancellor says.

Global oil prices fell on Friday after top producer Saudi Arabia signalled it could boost supplies soon.

Saudi oil minister Khaled al-Faleh said at an economic conference in Russia that a gradual output increase could happen in the second half of the year to prevent any supply shocks, according to the RIA Novosti agency.

Opec and 10 other oil producers agreed at the end of 2016 to cut output by 1.8 million barrels per day to clear a glut that had led to a collapse in prices in 2014.

Brent crude futures were down $1.77 at $77.02 a barrel in afternoon trading, having hit their highest since late 2014 at $80.50 this month.

The other major benchmark, US West Texas Intermediate crude, stood at $68.84 a barrel, down $1.87.

Brazil's government gets tough

Brazil's president Michel Temer has just spoken on television to outline his plans to end a five-day truck drivers' strike over fuel prices.

The headlines:

National armed forces will be sent to end road blocks
Government reached deal with truckers – but "minority few" are not following through on their side of things
We won't allow consumers to be without products, hospitals, without supplies, children without schools
Those who block roads as radical is damaging population and will be held accountable

Sao Paulo declares state of emergency

The mayor of Brazil's largest city, Sao Paulo, has declared a state of emergency because of fuel shortages caused by a truck drivers' protest, which is now on its fifth consecutive day.

The drivers have blocked many main roads across the country, in protest against the high price of diesel. They're demanding that the government scrap a fuel tax.

Long queues have formed outside petrol stations, shelves are empty in many supermarkets, several airports have run out of fuel and workers have been told to stay at home.

Late on Thursday, the Brazilian government announced it had reached a deal to suspend the strike, but the haulage companies later denied this.

DIY retailer Kingfisher finished at the top of the FTSE 100 leaderboard as investors bet that it would benefit from changes at struggling rival Homebase, which has just been sold for £1.

Kingfisher shares ended 3.5% ahead, helping the FTSE 100 to close 0.26% up at 7,737 points.

The biggest faller was Royal Mail, down 2.7% after broker Berenberg downgraded the stock to "sell" on increasing growth and profit risks.