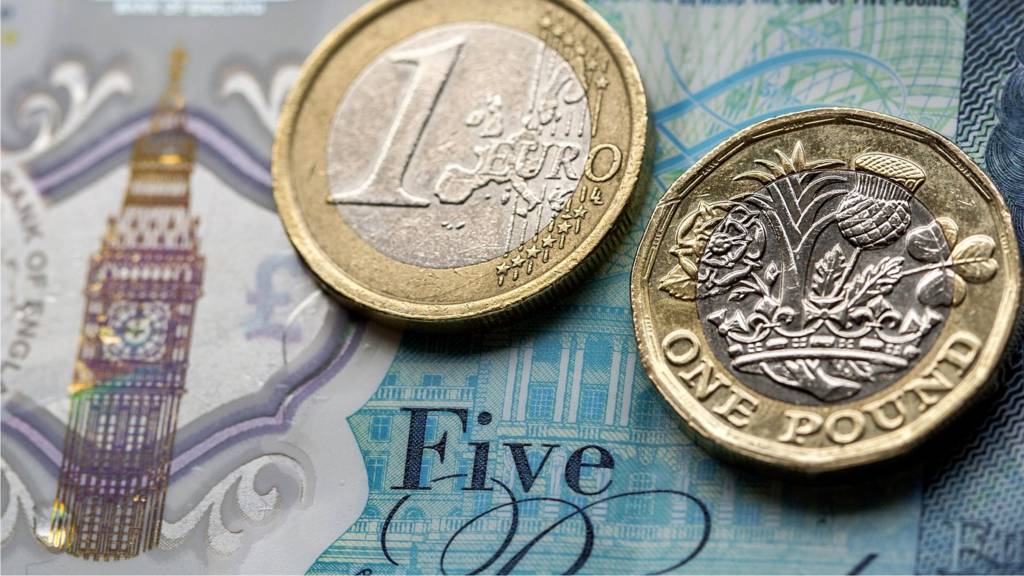 Thanks for tuning in to Business Live. We'll be back at 06:00 sharp tomorrow, hope you'll join us then.

Watchdog bans online gin ads

Online posts that carried "light-hearted" comments about gin have been banned by a watchdog after it ruled they encouraged excessive drinking and made misleading nutrition claims.

The Advertising Standards Authority (ASA) has upheld a complaint about 10 postings on Facebook from the Scottish Gin Society seen in December 2017 and January this year.

The society insisted the messages were simply reposts of "funny memes", and were not adverts, as it described the ruling as "po-faced" and "fun-free".

One of the social media posts, described as ads by the ASA, featured an image of a glass of gin and tonic and read: "This gin and tonic has 91 calories. A banana has 105 calories. My doctor told me to make the healthy choice. I love my doctor."

The ASA said of three of the posts: "Although those viewing the posts would understand the intention behind them as light-hearted and humorous, we nonetheless considered they had the effect of condoning and encouraging excessive drinking."

Lacklustre day on Wall Street

It was a lacklustre day on Wall Street, as falls in Facebook and Nike shares dragged down the main indexes.

The Dow Jones ended the day down 12.34 points or 0.05% at 25,952.48.

The broader-based S&P 500 fell 5.75 points or 0.2% to 2,896.26.

And the tech-focused Nasdaq slipped 18.29 points or 0.23% to 8,091.25.

Facebook lost 2.6% after an analyst downgrade, sending other tech stocks lower in the process.

And Nike slipped almost 3.2% after it chose NFL player Scott Kaepernick for an ad campaign, sparking calls for a boycott.

Trump backs Argentina as peso slides further

An Argentine delegation arrived in Washington on Tuesday for talks with the IMF about accelerating its standby finance deal.

It came as investors reacted warily to fresh plans to cut the budget deficit, sparking a further slide in the peso.

US President Donald Trump offered his moral support, saying he backed President Macri's handling of the country's economic crisis.

"I have confidence in President Macri's leadership, and I strongly encourage and support his engagement with the International Monetary Fund to strengthen Argentina's monetary and fiscal policies to tackle the country's current economic challenges," he said.

Argentina is struggling to break free from a trend of recurring financial crises that have weakened the country over decades.

The peso weakened suddenly in April as a drought hurt farm exports, energy prices climbed and a stronger dollar led investors to pull funds from emerging markets.

Amazon focused on 'how we'll live in the future'

Kim Gittleson

New York business correspondent

Like a pesky younger sibling, Amazon might be second to the symbolic trillion-dollar milestone - but when it comes to its rivalry with Apple, it's been quicker to hit nearly every hundred-billion dollar valuation hurdle.

For instance, it took Amazon just 16 days, compared to Apple's 622 days, to go from a market value of $600bn to $700bn, according to the Wall Street Journal.

This acceleration makes sense in a way, because Amazon spent most of its time as a public company reporting losses or negligible profits. Founder Jeff Bezos consistently said he would rather reinvest sales revenue into the company to give it a better, more profitable future.

It's a strategy that seems to have paid off: Amazon reported $2.5bn in profit last quarter, making it one of Wall Street's most valuable companies.

And the future seems bright.

Even more so than Apple, Amazon is in the business of how we'll live in the future.

Although nearly half of every dollar spent online by an American goes to Amazon, e-commerce still makes up just 9% of total retail sales here. And Amazon has also become the market leader in cloud computing, with its Web Services business line consistently beating expectations.

All of this suggests that when it comes to Amazon's growing market value, the best word to describe it might in fact be the name Mr Bezos reportedly initially had planned for the company: relentless.

US stocks are still struggling after a fall in Facebook and Nike shares.

The Dow Jones has pared its losses to trade flat at 25,963.45 points, but the S&P 500 is 0.2% lower at 2,896.16. The Nasdaq is down 0.3% at 8,089.06.

Facebook lost 2.4% after an analyst downgrade, sending other tech stocks lower in the process.

And Nike slipped almost 3% after it chose NFL player Scott Kaepernick for an ad campaign, sparking calls for a boycott.

Mercedes unveils its first fully electric car

Mercedes has unveiled its first fully electric car in a bid to challenge market leader Tesla.

The EQC SUV, which was showcased at an event in Stockholm, has a sleek design and 450km range.

Mercedes owner Daimler aims to have up to 10 electrified car variants by 2022, chief executive Dieter Zetsche said.

He said he hoped electric cars would account for 15-25% of sales by 2025.

Judy Garland's stolen ruby slippers found after 13 years

A pair of ruby slippers worn by Judy Garland in The Wizard of Oz has been found 13 years after being stolen, according to US authorities.

They were taken from a Minnesota museum in 2005, when someone broke in through a window late at night.

Three others pairs of ruby slippers worn by Garland in the 1939 film are known to exist.

An anonymous donor once offered a $1m (£775,000) reward for the stolen pair's whereabouts and the thief's name.

Bonhams auctioned off by owners

BBC business producer tweets...

Sanofi to settle bribery claims

French pharmaceutical giant Sanofi will pay more than $25m to settle bribery charges in the US.

The Securities and Exchange Commission alleged its Kazakhstan and Middle East subsidiaries made corrupt payments to win business.

Without admitting or denying the findings, Sanofi agreed to repay the alleged ill-gotten gains, $2.7m in pre-judgement interest and a civil penalty of $5m.

The pound fell back earlier during Mark Carney's Treasury Committee hearing, but it's picking up speed.

It's broadly flat against the dollar at $1.2857 and up 0.3% against the euro at €1.1106.

More paid for agency staff in Northern Ireland

Sick days are on the rise in Northern Ireland's local councils, according to a report.

The study, published by the local government auditor, found that sick days increased by 7.3% from 2016/17.

Spending on agency staff went up by £3.9m, despite plans to reduce amounts spent on staffing agencies.

More than half of the increase was incurred by the Causeway Coast & Glens, Belfast and Mid & East Antrim councils.

Amazon milestone 'extraordinary'

Neil Saunders, managing director of GlobalData Retail, says the $1tn valuation briefly passed by Amazon on Tuesday is extraordinary.

"To reach a market capitalization of over $1 trillion is impressive. To do it in a little over 24 years is extraordinary. That Amazon has achieved this demonstrates its dramatic advancement in both the retail and technology sectors, as well as the influence it now wields over large parts of the consumer landscape.

"In our view, the valuation also reflects the forward potential of the company. Despite its size and scale, there is still something young about Amazon. It might be mature in a sector like books and media, but in categories like grocery and home furnishings, Amazon is really only just getting started.

"The same applies to geographic expansion - there are many global pockets of demand that Amazon has yet to fully tap into."

How did Amazon get so big?

As we reported earlier, Amazon briefly hit a $1tn valuation on Tuesday before falling back.

Founded in 1994 by Jeff Bezos, who is now the world's richest man, Amazon has grown rapidly from its roots as an online bookseller into a multi-sector e-commerce giant.

The firm competes directly with Walmart and is blazing a trail in artificial intelligence with its Alexa personal assistant programme.

Other ventures include its purchase in 2017 of Whole Foods, an upmarket health foods chain, and its growing presence as a producer of movies and television for the Amazon Prime streaming service.

The firm has 575,000 employees and has posted a profit for 13 straight quarters, most recently racking up $2.5bn in net income in the second quarter of 2018.

Dial-A-Cab credit union fails

BBC personal finance correspondent tweets...

Met police pressure Facebook

The head of the Met police, Cressida Dick, says social media firms should provide ready access to suspects' accounts.

Her comments come after a murder suspect was jailed for withholding his Facebook password.

Detectives complained that it takes an "inordinate amount of time" to access evidence from Facebook.

But a Facebook spokeswoman said the firm is "working closely with law enforcement" and following "well-established legal mechanisms."

London's FTSE 100 index has closed 0.6% lower at 7,457.86 points.

The biggest faller was advertising giant WPP, down 6.3% after it announced first-half revenues had fallen.

It was followed by the housebuilders Berkeley Group, down 4.4%, and Persimmon, 3.3% lower.

The best performer was Costa Coffee-owner Whitbread, up 2.6%.

Amazon hits $1trn valuation, briefly

And it's done it... Amazon's market cap hit $1trn a few minutes ago before slipping back.

That makes it the second publicly traded US company to reach the record valuation after Apple.

Shares in the e-commerce giant rose nearly 2% to a high of $2,050.50 in morning trade.

Apple reached the same milestone in early August, pipping its rival to the post after a strong quarterly report.

Amazon nearing $1trn valuation

First it was Apple, now it's Amazon. The e-commerce giant is hovering near a $1 trillion stock market valuation and could surpass it at any moment.

It currently has a market cap of $998.9bn and shares are trading at $2,049.30 a pop.

We reckon the stock would need to hit $2050.27 for Amazon to reach the $1tn milestone.