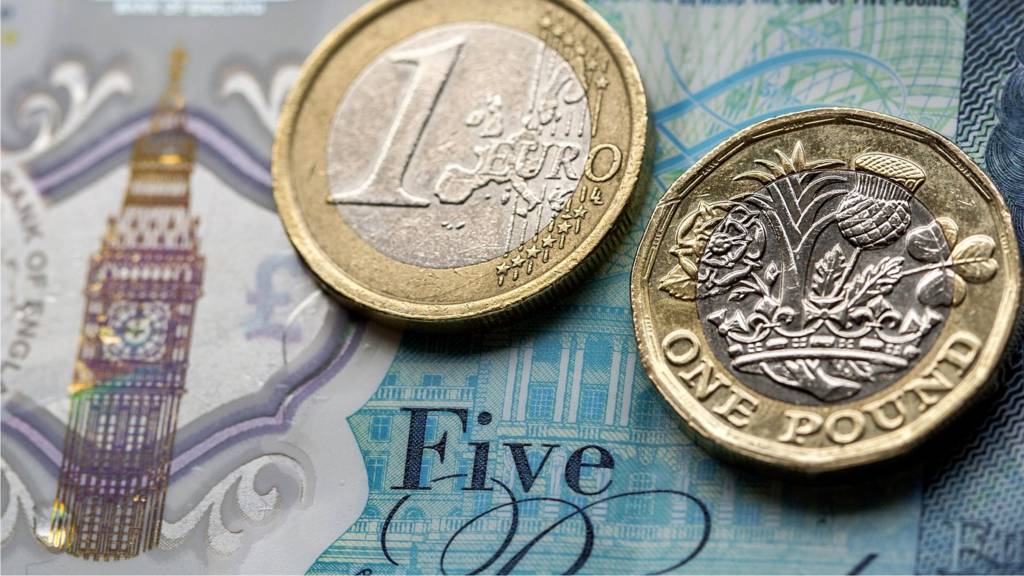 Thanks for reading. We'll be back tomorrow at 06:00 sharp, hope you'll join us then!

Tech stocks drag Wall Street lower

The Nasdaq and S&P 500 have both closed lower after shares in major tech firms slumped on warnings about growth and regulation.

The Nasdaq dropped 72.45 points or 0.9% to 7,922.73, while the S&P 500 fell 10.55 points or 0.4% to 2,878.05, although the Dow Jones closed up 20.88 points or 0.1% at 25,995.87.

Warnings of falling prices and lower demand hit chip firms, with Micron Technology sinking 9.9% and KLA-Tencor down 9.7%.

Social media shares also slipped after the Department of Justice on Wednesday warned it had "growing concerns" about the sector, prompting fears of an industry probe.

Facebook lost 2.8%, Twitter fell 5.9% and Snap dropped 3.1%.

Energy price cap 'may not be most effective solution'

As we reported earlier, Ofgem has proposed an energy bill price cap of £1,136 a year for "typical usage" to give a fairer deal to consumers. But a former boss of the watchdog told Radio 4's PM he favoured another solution:

Revenue at Barcelona hotels falls, says trade group

Revenue at Barcelona hotels fell 14% this summer because of the city's increasingly negative reputation, a trade association has claimed.

Trade group Gremi d'Hotels de Barcelona criticised city hall's approach to tourism and warned that the city's image had been damaged by a deterioration in public safety, rising anti-social behaviour and insufficient cleaning in public spaces.

Hotels in the sea-front city saw occupancy rates slip only fractionally, however - with the real damage coming from steep price reductions in July and August.

Credit Suisse boss 'will not enter politics'

Credit Suisse boss Tidjane Thiam has quelled speculation he could run for president in the Ivory Coast in 2020.

He said: "I have close ties to the Ivory Coast, where I was born, and to Africa. I spent six years working for the government of the Ivory Coast and I have made many contributions to the development of the country.

"I am both humbled and honoured by the encouragement and support I have been shown recently by many of my fellow Ivorians and more generally by a large number of Africans... However, I have said repeatedly for a number of years that I am determined not to get involved in politics."

Complaint filed in Italy over Starbucks' prices

A consumer group has filed a complaint with Italy's national competition watchdog accusing Starbucks of overcharging customers at its first cafeteria in the country.

As we reported earlier, the world's biggest coffee chain is making its first foray into the Italian market by opening an upmarket roastery in Milan.

Customers walking into the lavishly decorated cafe will pay 1.80 euros ($2.09) for an espresso - almost twice the normal market price.

Consumer group Codacons also criticised Starbucks' 4.50 euro cappuccinos, which cost more than three times the Milan average.

"These above market prices can cause a damage to Italian consumers who want to have the experience of a coffee at Starbucks," it said in a statement.

"We have asked the antitrust [authority] to verify the correctness of Starbucks' commercial practice in its first Milanese store."

Canada and US trade talks continue

Canada's Foreign Minister Chrystia Freeland has sad talks to save the North American Free Trade Agreement with the US had been "positive and constructive" on Thursday.

"Yesterday evening and really late into the night and early his morning, our officials - both the Canadian and U.S. officials - did a great deal of technical work on a number of issues," she said, without elaborating.

Last week, Donald Trump indicated he might be willing to dump Canada from the $1.2tn pact after striking a separate deal with Mexico.

Since then, Canadian and US officials have been working to save the deal - although some observes are sceptical a compromise can be reached.

BA investigating data theft

British Airways says it is investigating "as a matter of urgency" the theft of customer data from its website and mobile app.

The airline said personal and financial details of customers making bookings had been compromised.

BA said the breach took place between 22:58 BST on 21 August and 21:45 BST on 5 September.

However, the stolen data did not include travel or passport details, it added.

Tech stocks drag on Wall Street

Shares in social media and chip firms have dragged the Nasdaq index lower for the second day in a row.

Its down 1% at 7,919.34, while the S&P 500 has lost half a per cent.

Warnings of falling prices and lower demand hit chip firms, with Micron Technology sinking 8.7% and KLA-Tencor down 9.6%.

Social media shares also slipped after the Department of Justice on Wednesday warned it had "growing concerns" about the sector, prompting fears of a probe.

Facebook is down 3%, Twitter has lost 5.6% and Snap has fallen 4%.

'Government scraps tax cut for self-employed'

BA investigating customer data breach

Facebook chooses Singapore for $1bn data centre

Facebook has chosen Singapore for the location of its new data centre, which is expected to open in 2022.

The new facility will cost more than $1bn (£773m) and be located in the west of the country.

It has been designed as an 11-floor structure, in an attempt to conserve space in the crowded nation, according to Facebook.

One analyst told the BBC it was another sign of the country's popularity with large technology companies.

The new, 170,000-sq-m (1.8-million-sq-ft) data centre will support "hundreds" of local jobs.

Scottish bakery chain closes 18 of its 26 stores

Scottish bakery chain Aulds has confirmed that 18 of its 26 Scottish bakery shops have closed, with the loss of 105 jobs.

The announcement came after the chain put its retail business into liquidation last month due to "unsustainable" losses.

However, its eight remaining stores in the west of Scotland will remain open, as will its administration and distribution headquarters in Greenock.

Aulds said the move, which is part of a turnaround plan, had secured 75 jobs.

Liquidators from RSM Restructuring Advisory were appointed to the group's retail arm, Thomas Auld & Sons, after the company struggled with increasing ingredient, distribution and wage costs over several years.

Field urges archbishop to intervene in Wonga administration

Independent MP Frank Field has urged the Archbishop of Canterbury to intervene in the administration of Wonga, warning that poor people could be ripped off further.

In a letter he asked Justin Welby to put together a consortium of "good people" to buy the collapsed payday lender's loan book.

The Work and Pensions Committee chair said: "Is there a possibility please of you asking the Church Commissioners quickly to assemble a consortium of good people with money who will attempt to buy those poor people's loan books at a knockdown price?"

This, Mr Field said, would prevent money lenders and bailiffs "terrorising" the poor.

Wonga, which fell into administration last week, was long criticised for targeting poor people with its high cost, short term loans.

A photo reveals detail of UK preparations for a no deal Brexit, as Laura Kuenssberg explains on Politics Live.

Sterling has pared some of its gains against the US dollar.

It's trading at $1.2932, although that's still up 0.2% since the start of the day.

It's 0.3% higher against the euro at €1.1130.

Asda ends shoppers' price guarantee scheme

Supermarket giant Asda is to end a scheme which refunded shoppers if the items they bought cost more than in rival stores.

TheAsda Price Guaranteewas launched in 2010, promising a basket of shopping at the chain would be 10% cheaper than at the UK's other large grocery chains.

If not, Asda would offer customers a voucher worth the difference in price.

Rival Tesco dropped its Brand Guarantee scheme in June, while Sainsbury's ended its Brand Match programme in 2016.

The Asda Price Guarantee will come to an end on 3 October, and shoppers will have 28 days from then to redeem any remaining coupons.