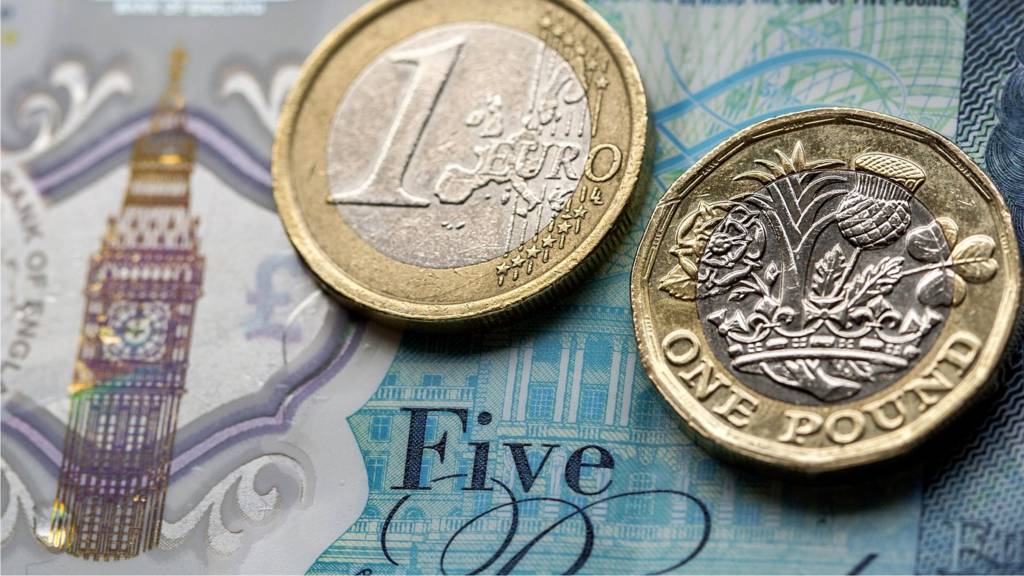 Thanks for tuning in - we'll be back at 6.30am sharp tomorrow. Hope to see you then.

Wall Street has closed higher, boosted by gains for energy companies and technology stocks.

The Dow Jones ended 0.4% higher at 25,971 points.

The S&P 500 gained 0.37% to 2,887.9, and the Nasdaq climbed 0.6% to 7,972.5.

The millenial 'rental revolution'

Image caption: Apartments targeting millennials have shared amenities

No deposits, shared social areas, a 24-hour concierge and monthly prizes.

Welcome to the new housing developments targeting the millennial generation.

Young people have been locked out of housing markets all around the world following the 2008 global financial crisis. Many are living with their parents for longer while up to a third of all millennials will be renting for life.

That's spurred more property firms to focus on building 'co-living' apartment blocks tailored to whole new generation of renters as the BBC's Victoria Craig found out for World Business Report radio.

Toshiba sheds 60 jobs in England

Toshiba subsidiary NuGen has cut the number of staff working on its British nuclear project in Moorside from 100 to 40.

The ailing firm blamed its inability to find a buyer for NuGen, which was put up for sale after Toshiba's nuclear arm Westinghouse went bankrupt last year.

The Moorside plant, in north-west England, was expected to provide around 7% of Britain's electricity when built, but has faced several setbacks.

NuGen said it remains committed to delivering the Moorside project and that the retained core team "will be focused on securing a sale of the NuGen business and supporting Toshiba's activities".

Cadbury owner 'stockpiling ingredients'

Cadbury owner Mondelez International is stockpiling ingredients, chocolates and biscuits in Britain to avoid disruption to its business in the event of a hard Brexit.

It joins a growing list of companies unsettled by the lack of an exit deal as Britain's planned departure from the European Union in 2019 looms ever larger.

According to the Times, Hubert Weber, the president of Mondelēz Europe, said the UK was "not self-sufficient in terms of food ingredients". As such the firm is "stocking higher levels of ingredients and finished products".

In an emailed statement, a Mondelez spokeswoman said: "Like all businesses, we're monitoring the political decision-making process and preparing for a number of potential outcomes.

"We stand by Hubert Weber's comments and have nothing further to add at this time."

Tesla shares slip on analyst downgrade

Shares in electric carmaker Tesla are under pressure again after an analyst branded the stock "no longer investable".

Nomura Instinet analyst Romit Shah, who had previously been bullish about the firm, made the comments in a note to investors.

He slashed his price target on the company to $300 from $400 citing the "erratic behavior of CEO Elon Musk".

Shares are now down 3%.

Mr Musk has faced a barrage of bad publicity recently over controversial comments he made on Twitter, including a pledge to take the firm private.

The firm, which has never made a profit, also faces production delays and on Tuesday promised to reduce the number of car colours it offered to speed up the process.

Oil prices jump on Iran sanctions

Oil prices have risen more than 2% as the impact of planned US sanctions squeezed Iranian crude exports, tightening global supply.

Brent crude futures rose $1.78 to $79.15 a barrel, a 2.3% gain.

Since spring when the Trump Administration said it would impose sanctions on Iran, traders have priced in a risk premium reflecting the supply shortages that may occur when exports from the third-largest OPEC member are cut.

As the 4 November date for imposing sanctions draws nearer, the premium has increased.

Washington has told its allies to reduce imports of Iranian oil and several Asian buyers, including South Korea, Japan and India appear to be falling in line.

Boris Johnson says May's Brexit plan 'worse than status quo'

Image caption: Boris Johnson was among leading Tory MPs present to endorse the launch of the report

Boris Johnson and other leading Tory Brexiteers have attacked Theresa May's Brexit plan at an event putting the economic case for leaving the EU without an agreement on trade.

TheEconomists For Free Trade reportsaid the UK had "nothing to fear" from a "clean break" from the EU and using World Trade Organisation rules.

This could give an £80bn boost to the tax base and cut prices by 8%, it said.

But the claims were branded "Project Fantasy" by Labour MP Chuka Umunna.

Exxon planning major upgrade to UK refinery

Exxon Mobil plans to spend more than £500m to upgrade the UK's largest oil refinery, Fawley, on England's south coast.

The planned upgrade, which would include building a new hydrotreater and a new hydrogen plant, would reduce Britain's reliance on diesel imports.

"ExxonMobil is considering significant upgrades at its Fawley site to help meet demand in the UK market for high quality fuels," Exxon said in a statement.

"If approved, the project will ... allow the site to process a wider selection of crude oils, and will help secure future employment for 1,000 employees at the site."

Sale of stake in Premiership Rugby 'not preferred option'

The £275m sale of a majority share in the Premiership to a private equity firm is "not a preferred option", member clubs have unanimously agreed.

CVC Capital Partners sought a 51% share but Premiership chairman Ian Ritchie said clubs preferred a minority stake.

Ritchie says they will explore outside investment "as a matter of urgency" and are happy to work with a partner.

"The good thing for us is clearly there's a great interest in a fantastic product," Ritchie told BBC Sport.

Wall Street has climbed, boosted by energy companies and technology stocks, including Apple - although concerns about the US trade war with China linger.

The Dow Jones is up 0.6% at 26,002.90, the S&P 500 has gained 0.4% to 2,889.34, and the Nasdaq is 0.5% higher at 7,959.82.

Apple rose 1.5%, a day ahead of an highly anticipated event at which the company is expected to unveil new iPhone models.

But, trade worries continued to linger. China said it would approach the World Trade Organization next week for permission to impose sanctions on the US over a historical dumping case.

It followed President Donald Trump's threat on Friday to slap tariffs on nearly all Chinese imports.

Why today's wage figures matter

The Penny Farthing rides again...

The Victorian era bicycle is making a comeback

The penny farthing was the name given to a bike with a large front wheel, a tiny rear wheel and no brakes. They were popular from the 1870s as a form of transport among thrill seekers.

After decades of gathering dust, the unique two-wheeler is making a comeback for recreational use. The BBC's Elizabeth Hotson risked life and limb to file this report for World Business Report.

Not the first apology from Balenciaga

It's not the first time Balenciaga has had to say sorry to its customers.

In April, the luxury fashion brand apologised after claims that Chinese shoppers were mistreated at a Parisian outlet.

The shoppers - a mother and son - were allegedly assaulted after confronting queue jumpers outside the Balenciaga shop in the Printemps department store.

The brand's staff reportedly blamed the Chinese customers - wrongly - for the fracas and told them to leave.

It sparked a backlash on Chinese social media, where the hashtag #BoycottBalenciagaDiscriminatesAgainstChinese was viewed at least 29 million times.

The Guardian's Mark Sweney tweets on Sir Martin Sorrell's latest venture:

The London Market has closed flat, having pared earlier losses.

It ended 5.76 points, or 0.079%, lower at 7,273.54.

Sports Direct: nothing to see here...

More on that slightly confusing High Court ruling involving Sports Direct today.

The retailer has issued a stock market announcement clarifying that "Sports Direct itself is NOT the subject of an investigation by the FRC, which has jurisdiction over accounting firms and accounting professionals".

It adds: "Sports Direct is a witness in an FRC investigation, details of which were made public by the FRC on 28 November 2016. This court application relates to the FRC's requests for the provision of certain documents.

"Following the handing down of a judgement today in the High Court, Sports Direct obtained leave to appeal certain aspects of the judgement from the judge, and intends to appeal additional aspects of the judgement in due course."

Got that? Good.

Selfridges and Balenciaga apologise for 'homeless chic' window display

Selfridges and Balenciaga have apologised, after a window display criticised for promoting "homeless chic" sparked a backlash.

The department store and luxury fashion brand were accused of "trivialising" rough sleeping with the display which included hooded mannequins in slumped positions.

The trainers and hoodies on display were being sold for hundreds of pounds.

Following a backlash on social media, Balenciaga said: "The American artist Mark Jenkins designed a series of pieces on an indoor theme - the postures you see from people waiting in airports, for example.

"We did not expect this misinterpretation. We are sorry this has caused offence and have modified it to avoid any further upset."

The rise and rise of JD Sports

High Court rules against Sports Direct

Chris Johnston

Business reporter, BBC News

The High Court has ruled that Sports Direct must hand over documents related to the accounting regulator's investigation into its auditor's conduct of its 2016 accounts.

The Financial Reporting Council - the UK's accounting watchdog - said in November 2016 that it had begun an investigation into Grant Thornton's auditing of financial statements published by the British sportswear retailer.

Shares in Sports Direct were down just over 6% at 337p in afternoon trading in London.

The stock has fallen about 100p in less than two months and comes in the wake of Mike Ashley's decision to buy department store chain House of Fraser out of administration in August.