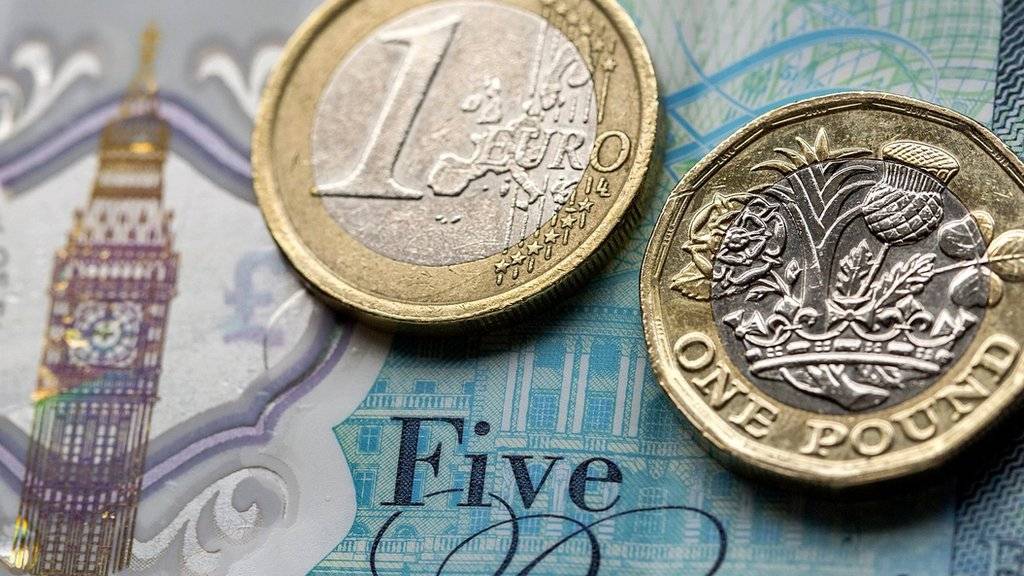 Thanks for tuning in to Business Live. We'll be back at 6.30am sharp tomorrow, hope to see you then.

US stocks ended little changed as hopes of a breakthrough over US-China trade tensions were overshadowed by fears about tougher tech regulation.

The Dow, which had spiked earlier in the trading session, edged up 0.1% to 25,998.9 points. The S&P was flat at 2,888.9, while the tech heavy Nasdaq slipped 0.2% to 7,954.2.

Electric debut for Nio, the 'Chinese Tesla'?

Nio, a Chinese electric carmaker positioning itself as the country's Tesla, recharged after faltering in its stock market listing debut.

On the first day of trade on the New York Stock Exchange, the firm's shares opened below their listing price and plunged by more than 10% in early trade.

But they recovered to close the day up 5.4% at $6.6.

The firm had listed its shares at $6.26, a price that valued the firm at roughly $6.4bn and raised about $1bn.

Nio, backed by Tencent and other investors, was founded in 2014.

The firm, whose Chinese name translates to blue sky coming, had previously signalled it hoped to raise as much as $1.8bn in the initial public offering.

Nio's listing was the third-biggest in the US by a Chinese firm this year, according to Reuters.

Domino's: marketing fail or genius?

Copyright: RED RUM TATTOO

Free pizza for life. Who could resist?

The US chain Domino's launched that exact offer on social media in Russia recently. There was of course a catch. To get 100-years worth of pizza, you first had to get a permanent tattoo of the Domino's logo and post a picture of it online.

Problem is, the promotion proved to be a little too popular.

World Business Report got a branding expert to weigh in on whether the marketing gimmick was genius or tasteless.

Cryptocurrencies are going dog-gone crazy

Leisha Santorelli

Business reporter

Image caption: The original internet meme that inspired the creation of dogecoin

It looks like cryptocurrencies are going to the dogs.

The most valuable one at the moment is called Dogecoin. It was inspired by a viral internet meme featuring the Shiba Inu, a popular Japanese dog breed. Even its own creator dismisses the coin as a joke, and yet it's value has surged.

Dogecoin's popularity highlights a much bigger problem. Overall, digital assets have seen around $640bn in market capitalisation wiped out in recent months as regulators have begun to crack down on the market's worst excesses.

Last year Bitcoin was worth nearly $20,000 at its peak as people bought into the idea of alternative currencies. Today, Bitcoin is worth a fraction of that. A quick check shows it trading at $6,260.

The second-most valuable digital currency, ethereum, has lost nearly 80% of its value this year.

The price collapse is giving credence to investors who said Bitcoin and other cryptocurrencies were nothing more than a speculative mania and that the bubble would burst.

Wall Street is in the red as hopes over a breakthrough on US-China trade are overshadowed by fears about tougher tech regulation.

The Dow, which spiked earlier, is now down 0.1% at 25,943.53 while the S&P 500 is 0.2% lower at 2,883.67. The tech heavy Nasdaq is 0.5% lower at 7,931.83.

Trade-sensitive firms such as Caterpillar, the construction machinery company, and Boeing climbed after the WSJ reported the US was proposing another round of trade talks with China.

Tech firms are struggling, however, as worries over regulation persist. Apple is down 1.2%, despite having unveiled a new iPhone at an event in California, Alphabet has lost 1.9%, Facebook is 2.3% lower, and Twitter is down 3.9%.

Apple launches another iPhone

Apple has launched unveiled a lower cost handset - the iPhone 10R.

It has an 6.1 inch LCD display, Face ID, a 12 mega pixel camera system, longer battery life.

It joins the the more advanced 10S and 10S Max.

Apple ramps up recycling drive

Apple says it wants one day not to use materials mined from the earth. That means making much greater use of recycled materials.

It says it using recycled tin in the new iPhone's logic board - something that will prevent the mining of 10,000 tons of tin ore a year.

It's also using bio plastics and making its hardware more durable and long lasting.

Maybe investors are turned off by all the talk of online games and augmented reality at Apple's California product launch...

Shares in the tech firm have slipped back and are currently trading at $221.93, down 0.9% on the day.

US incomes back at pre-crisis levels

US incomes increased for the third consecutive year in 2017, finally recovering to levels from before the financial crisis.

The median household income rose 1.8% to almost $61,400 - a record high, the US Census Bureau said.

However, officials said the figure represents roughly the same amount as in 2007 and 1999 after adjustments for inflation and other survey changes.

The poverty rate dipped to 12.3% from 12.7% in 2016, while the share of people without health insurance held steady at about 9%.

Apple unveils 'most advanced' iPhone yet

Tim Cook says the new iPhone 10s is "the most advanced iPhone" Apple has ever made.

It has a better picture resolution than the iPhone 10, and better sound. It also has an enhanced Face ID authentication system, and apps will open 30% faster.

All of this is powered by new, super powerful chip.

The phone comes in small and big sizes, with 5.8 inch or 6.5 inch displays.

The watches will cost $399 without mobile internet, and $499 with. Apple is also cutting the cost of its Series 3 watch to $279.

Investors seem to warming to this Apple event.

Shares had slipped 1% ahead of the expo, but have pared most of those losses now.

They are trading at $223.37, down 0.2% since the start of the day.

Apple watch can tell if you've had a fall

The new watch will be able to sense if you've had a fall - and will start calling emergency services if it thinks you have lost consciousness.

The watch promises also offers new heart health features - for example owners will be able to take electrocardiograms themselves.

"You can take an ECG anytime, anywhere from the app," says Jeff WIlliams, billing it as a first for consumers.

Apple Watch heading 'to the next level'

Jeff Williams has just unveiled the next generation of Apple Watch.

With Apple Watch Series 4, he says, the watch has been "redesigned" and "re-engineered".

The screens will be over 30% larger. They're also thinner, and less bulky than Series 3 watches.

The displays will also be highly customisable, the speaker is 50% louder, the mic has been re-positioned to reduce echo.

Tim Cook is sharing some Apple stats.

Its Apple stores welcomed 500,000 customers last year.

The firm recently sold its two millionth IOS device.

Apple Watch is not only the top selling smart watch in the world, it's the top selling watch per se.

Apple event in California kicks off

Apple is about to unveil its new iPhones at a typically glitzy event at Apple Park in California.

A pre-recorded comedy video precedes the show, riffing off the Mission Impossible theme tune.

Apple shares aren't looking so cheerful though - they're down 1%.

Apple boss Tim Cook has just hit the stage...

Inside the $42bn mushroom market

BBC business producer tweets...