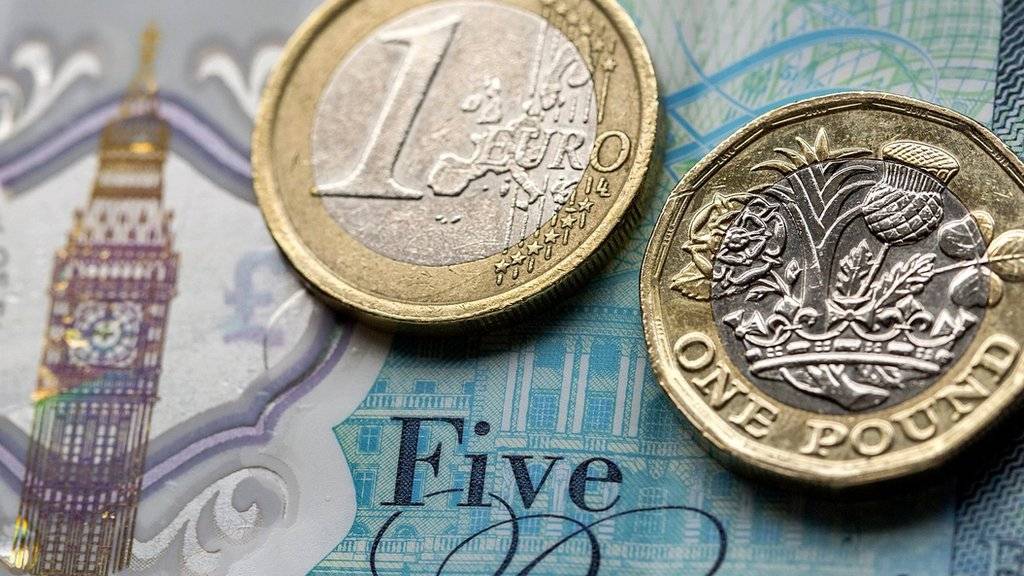 Thanks for tuning in - we'll be back at 6.30am sharp tomorrow.

Apple led a rebound in technology shares and boosted all three major US stock indexes, while trade worries eased after China welcomed new talks with the US.

The Dow Jones 0.57% to 26,145.9 points, the S&P 500 gained 0.53% to 2,904.1, and the Nasdaq added 0.75% to 8,013.7.

The S&P technology index climbed 1.2%, its biggest percentage gain since 2 August, boosted by Apple's 2.4% gain.

Eurostar staff to strike over 'dangerous overcrowding'

Eurostar staff at London's St Pancras train station will stage a 48-hour strike at the end of the month in protest over "shocking" working conditions, their union said Thursday.

The RMT rail union said the action was planned for 30 September and 1 October.

"The conditions at St Pancras have been simply appalling over the summer with dangerous levels of overcrowding on the concourse as services plunge into meltdown on the cusp of the busiest part of the year," RMT general secretary Mick Cash said.

The Union also complained of dangerous working conditions and repeated service failures.

St Pancras station provides services to Paris and Brussels as well as Amsterdam and two other locations in France.

Eurostar is yet to comment.

Preparing for two 'no deal' scenarios

Laura Kuenssberg

BBC political editor

A lot of hassle and potential cost for a lot of people.

The government's spent the afternoongiving details of what might need to happen, if there was no deal with the EU.

There's no guarantee you'd be able to avoid big phone bills if you use your mobile abroad, although ministers say they'd cap any data charges at £45 a month and some of the firms say they won't change prices.

If you want to go on the road on the continent, you might need an International Driving Permit.

US plans to roll back Obama-era labour decision

Image caption: McDonald's has battled with the NLRB over its responsibility for labour practices at its franchises

The US agency that enforces labour law wants to make it harder to hold corporations liable for violations at affiliated companies, such as franchises.

The National Labor Relations Board (NLRB) said it plans to introduce a rule stating that "substantial, direct and immediate control" over employment is necessary for a company to be deemed a so-called joint employer.

The proposal, which now enters a review period, would undo a decision made under the Obama administration.

The proposal has been backed by some businesses, but is opposed by labour groups concerned about outsourcing.

VW to stop making Beetle car

Image caption: A classic Beetle car

Volkswagen's US division has said it will stop making the iconic Beetle car next year.

Production of the car ended in 2003 but it was brought back in 2011. However, in 2019 output at the firm's Mexican plant will come to an end.

The final model of the car will be priced between $23,000 and $26,000.

"As we move to being a full-line, family-focused automaker in the US and ramp up our electrification strategy... there are no immediate plans to replace it," Volkswagen US chief Hinrich Woebcken said.

US regulator hints at tougher line on competition law

Image caption: The Trump administration is trying to block AT&T's purchase of Time Warner, which owns HBO

The chairman of the US Federal Trade Commission has suggested he is willing to consider tougher enforcement to prevent mergers that could harm competition.

Joseph Simons, who was nominated by President Donald Trump, said that during previous stints working at the FTC the agency had been too hands-off when it came to enforcement.

"But now at the beginning of my third stint at the commission, things have shifted. The broad antitrust consensus that has existed within the antitrust community in a relatively stable form for about 25 years is being challenged," he said in a conference speech.

He pointed to research which found the US economy had grown more concentrated and less competitive over the last 20 to 30 years. He also said he had concerns about the impact on income inequality and lagging wages, and said these topics were being discussed by the FTC.

"We do this with the goal of understanding if our current enforcement policies are on the right track or on the wrong track, and if they are on the wrong track, what shall we do to improve them?"

The Trump administration has pushed for tougher enforcement of competition law and is trying to block AT&T's purchase of Time Warner, which owns HBO.

House prices 'would crash' on no-deal Brexit, says Carney - report

Image caption: Mark Carney in Downing Street yesterday

House prices would fall by 35% over three years following a chaotic no-deal Brexit, according to a briefing given by Mark Carney to the cabinet, the Times has reported.

In a stark presentation, the governor of the Bank of England told ministers that spiralling mortgage rates would crash the housing market.

It was part of a wider presentation on the Bank's preparations to cope with the aftermath of a no-deal Brexit.

According to the Times, he said sterling would plunge, driving up inflation and interest rates while mortgage companies would pass on higher risk premiums to customers.

He is also quoted as saying a 35% fall in prices over three years would drive millions of homeowners into negative equity.

Despite a difficult week for Apple, shares in the tech giant are surging ahead on Thursday.

The company, which released new iPhones and a next generation smartwatch yesterday, is trading 2.51% higher.

The stock has been under pressure this week amid warnings new trade tariffs on China will hit Apple products.

Concerns about tougher regulation have also hit the firm, along with shares in Facebook, Google-parent Alphabet and Twitter.

Hockney painting set for $80m auction record

An iconic oil painting by British artist David Hockney estimated to be worth $80m is going on sale in New York, poised to set an auction record for the most expensive work by a living artist.

"Portrait of an Artist (Pool with two figures)" will go under the hammer in November at Christie's.

It is expected to break the record held by American Jeff Koons's $58.4m "Balloon Dog (Orange)", sold in 2013.

Alex Rotter, co-chairman of post-war and contemporary art at the auction house, called the Hockney painting "one of the great masterpieces of the modern era".

The UK's growing tech trade ties with Israel

Jonathan Josephs

BBC business producer

Ami Daniel doesn't see Brexit as a reason to hold off expanding his company in the UK.

"We intend to invest more and more in London," says the Israeli businessman, who recently opened an office in London.

Mr Daniel, the founder of Windward, an Israeli maritime data firm, says that the opportunities for his company in the UK are too good to refuse.

Speaking at a recent networking event in London for British and Israeli firms, he explains, "Marine insurance was literally invented here at Lloyd's of London, and it's here to stay, and so are we."

Canada was one of the first countries to approve medical marijuana in 2001, and legal recreational sales will begin in October.

That's been a boon for local Cannabis firms such as Tilray, which listed its shares in July on the US Nasdaq index.

Shares in the firm are surging today after the firm won approval to export new products to Germany.

In fact, its market capitalisation is now $11.24bn, meaning the company's stock market valuation is larger than some very well known brands:

Airbus names second sales chief in less than a year

Image caption: A Qantas Airbus A380

Airbus has named its second new sales chief in less than a year after its chief commercial officer quit.

Christian Scherer will replace Eric Schulz, who stepped down for personal reasons after just nine months in the job, the planemaker said.

The switch comes as Airbus faces a slowdown in sales and delays and reliability problems with engines.

Mr Schulz had been poached from engine maker Rolls-Royce to lead a fightback against US rival Boeing.

However, sources told Reuters he had clashed with Guillaume Faury, president of the planemaking division.

Where next for global oil prices?

BBC business producer tweets...

What happened to Lehman's graduate trainees?

BBC business features editor tweets...

The FTSE 100 has closed lower after a sell-off in tobacco and oil stocks weighed on the index. A jump in the pound didn't help either.

The index ended down 0.4% at 7,281.57.

David Madden of CMC Markets said: "British American Tobacco and Imperial Brands have given back some of yesterday's gains, and Royal Dutch Shell and BP are in the red on account of the weaker oil price, as Hurricane Florence has been downgraded to a category two storm."

Bezos launches $2bn fund to help homeless

Amazon boss Jeff Bezos has launched a $2bn fund to help the homeless and launch pre-schools.

In a Tweet, the world's richest man said the "Day One Fund" would support charities that helped homeless families and create a network of new, non-profit schools in low-income communities.

Mr Bezos said he named the fund after his "day one mentality" - whatever that means - and added: "If our own great grandchildren don't have lives better than ours, something has gone very wrong."

EU network charges could revive roaming fees

Rory Cellan-Jones

Technology correspondent

"Put back those roaming charges we've just scrapped? We wouldn't dream of it!" That's the public message coming from the UK mobile phone operators about the threat of higher costs for travellers from a "no deal" Brexit.

But off the record there is a subtler message - it all depends on what our continental colleagues do.

Roaming may be free for customers but not for the operators. Every time you use your phone abroad your home operator is charged a fee by the one you are using abroad. That rate has been capped by the EU as part of the abolition of roaming but once the UK leaves, all bets are off.

Wall Street has opened higher after reports that the Trump administration has proposed a fresh round of trade talks with China.

A fall in the Greenback has also helped, as a stronger currency boosts the value of firms' international earnings when they are converted back into dollars.

A short while ago the Dow Jones was up 0.5% at 26,136.86 points; the S&P 500 had gained 0.4% to 2,901.68; and the Nasdaq was up 0.8% at 8,014.25.