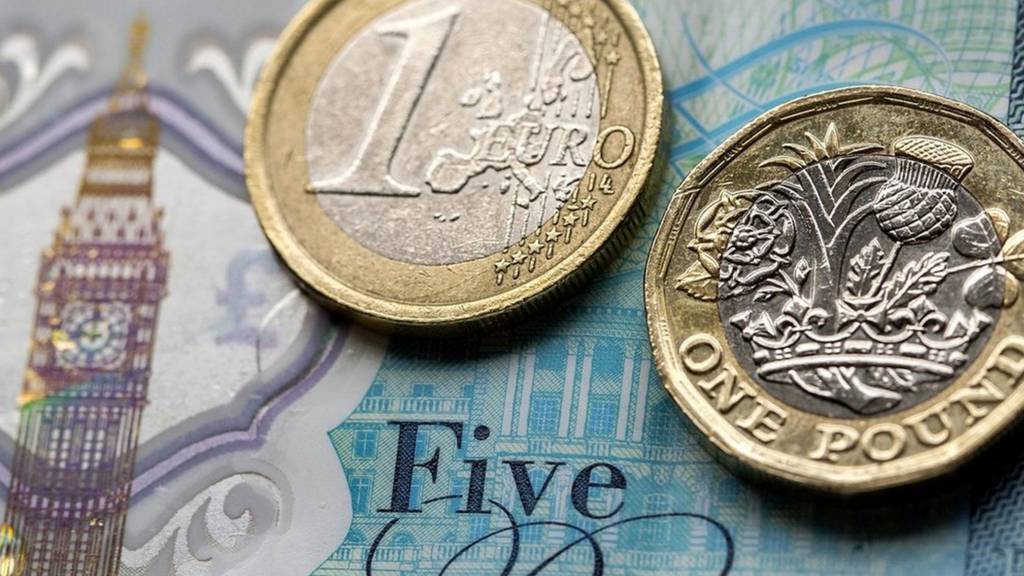 That's all from the Business Live for tonight. See you again tomorrow from 06:00.

Why this clothes company gave away $10m

Patagonia donated a huge amount in protest against Donald Trump's corporate tax cuts.

Smart meter fitting slows as deadline looms

Kevin Peachey

Personal finance reporter

The rate at which smart meters are being fitted in British homes has fallen, new figures show just days after the government insisted a tough installation target would be hit.

Every home in Britain is supposed to have a smart meter - which avoids the need for customer readings - by 2020.

Government figures reveal that fewer were installed in the third quarter of the year than the previous quarter.

A host of organisations have said the 2020 deadline will be missed.

The Dow Jones index has ended at 25,339, down 27 points.

The S&P 500 has closed at 2,743, down 0.27 points.

Nasdaq has shut at 7,273, 19 points down.

The markets did not close higher after minutes of November's Fed meeting appeared to signal rate rises could be coming to a pause.

It's almost 10 years since Bernard Madoff was arrested for fraud.

Some of his victims are in line for a $700m payout from a compensation fund overseen by the US government.

The fund pays out to charities and school and other such victims who will have received $2bn after the latest payout.

Hotel staff shortages 'due to Brexit'

Hoteliers in the Highlands say Brexit has caused a shortage in hospitality industry staff to reach "crisis levels".

Inverness Hotels Association said applications to vacancies from workers in continental Europe were "drying up".

The IHA employs about 1,500 staff. Among that number, more than 60 posts are requiring to be filled at the moment.

World leaders are on their way to Argentina for the G20 summit in Buenos Aires.

Angela Merkel and her colleagues are experiencing delays as the Airbus A340 in which they were flying landed shortly after taking off from Berlin.

According to Reuters, the captain told passengers aboard the plane he decided to switch planes after the "malfunction of several electronic systems".

There was no security risk.

Cross-party bid to stop 'no-deal' Brexit

A cross-party group of MPs will use next month's landmark Brexit vote to try to ensure the UK cannot leave the EU without a deal.

They want to amend the "meaningful vote" motion to rule out 'no deal'.

The BBC understands Conservative, Labour, SNP, Liberal Democrat, Plaid Cymru and Green politicians are involved.

Oil prices have continued to recover on reports that Russia has acknowledged the need to curb production.

Before this rebound, prices were on course for their biggest monthly fall since the financial crisis.

Brent crude futures and US prices are up 2% at $59.98 a barrel and $51.59 a barrel respectively.

But they have slipped off the day's high - Brent had edged through $60 a barrel - after the Fed minutes were released.

Economists are analysing the Fed minutes.

Quote Message: We still expect the Fed to hike rates twice in the first half of next year, before a slow down in economic growth to 'below potential' forces it to the sidelines. from Paul Ashworth Chief US economist, Capital Economics

The Dow Jones index has turned positive in a trading session in which the focus is on US-Chinese trade talks and views on the speed of future interest rate rises in the US.

The US central bank did not move rates in November but is expected to do so after its meeting in December.

These minutes say: "Almost all participants reaffirmed the view that further gradual increases in the target range for the federal funds rate would likely be consistent with sustaining the Committee's objectives of maximum employment and price stability".

But they add: "A few participants, while viewing further gradual increases in the target range of the federal funds rate as likely to be appropriate, expressed uncertainty about the timing of such increases"

'Big changes' in Chinese policy

Donald Trump is sending contradictory messages about whether a trade deal with China can be achieved on the sidelines of this weekend's G20 summit.

He said earlier: "I think we're very close to doing something with China but I don't know that I want to do it".

The Wall Street Journal is reporting what it thinks is under discussion.

The US would suspend tariffs "in exchange for new talks looking at big changes in Chinese economic policy".

Telecoms company Ericsson is testing a number of 5G prototypes, from VR games to robotic lawnmowers.

But the company admits there's some way to go before the tech is small enough and cheap enough to be added to consumer gadgets.

Video journalist: Cody Godwin

The bosses of the major US technology companies Microsoft, Alphabet and Oracle - Satya Nadella, Sundar Pichai and Safra Catz respectively - are meeting members of Donald Trump's team next week.

The aim is to discuss innovation, the Wall Street Journal reported.

Image caption: Royal Mail's share price over the last three months

Reuters is getting ready for next week's quarterly rejig of the FTSE indices.

The news agency reckons Royal Mail could fall out of the main FTSE 100 index and be replaced by insurer Hiscox.

Royal Mail has a stock market value of £3.23bn while Hiscox's is £4.8bn.

Watch now!

Senior @BBCNews Business & Economics Journalist tweets

Polman tweets

Outgoing Unilever boss tweeted after his departure was announced

White House visit for car makers

The heads of German car companies Volkswagen, BMW and Daimler have been invited to the White House to talk about trade policy.

That's according to the German newspaper Handelsblatt.

There is now a story on the job changes at Jaguar Land Rover (JLR), which is owned by the Indian group Tata Motors.

About 200 jobs will be cut when JLR moves production to Slovakia.

The firm had announced in June that it planned to move production of its Land Rover Discovery SUV from its Solihull plant.

There will also be a "temporary pause" in production at the Wolverhampton engine manufacturing centre, understood to affect about a third of workers.