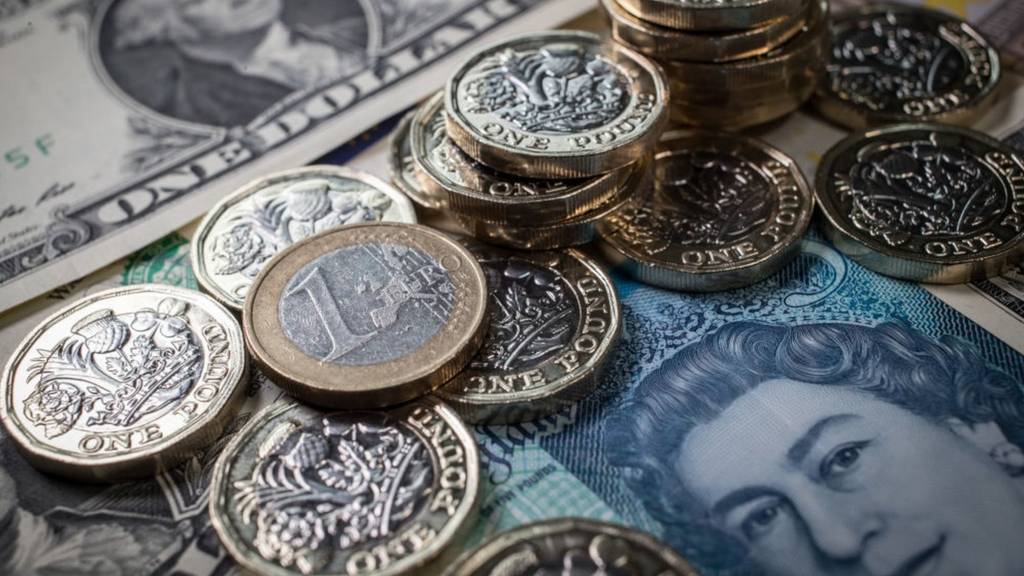 Summary
Get in touch: bizlivepage@bbc.co.uk
Goals Soccer makes another profit warning
Mike Ashley seeks to remove Debenhams board
Ghosn's lawyer apologises for workman 'disguise'
Female-run business 'need targeted investment'
US jobs data unexpectedly weak
That's all from the Business Live Page for tonight. Please join us again on Monday from 06:00.

What Mao and Nixon can teach Kim and Trump

There could be parallels between the two sets of talks. Cindy Sui, who was a child in China at the time, looks at the lessons of the past.

US stocks had their fifth day of losses after weak US jobs data from February added to concerns over cooling global growth that was sparked by a sharp fall in China's exports and a slowdown in the eurozone.

The Dow Jones Industrial Average was down 0.1% at 25,450.24. The S&P 500 was down 0.3% at 2,742.99 and the Nasdaq Composite fell 0.2% to 7,408.14.

Gamblers' bet

Business reporter on The Times

Why is Debenhams struggling?

According to Aaron Shields of retail branding and design agency, FITCH, it's actually quite simple.

"Today, take any person under the age of 30 and frogmarch them into Debenhams to observe their reaction. Get them to describe what this store is for and their blank expressions will tell you everything you need to know," he says.

"Their store experience is antiquated, their assortment is bloated, their store network performance is variable and their online performance is middling at best – at less than half of John Lewis," he adds.

Beware autocorrect when booking a flight

Simon Calder is travel editor at the Independent newspaper.

Are you a winner? Was it luck?

Should the successful give more credit to their fortunate, or privileged, circumstances?

That's the question asked by this piece from Vox.

The article says that growing inequality has made this question even more pertinent.

"As a class, the lucky have every political incentive to frame social and economic outcomes as reflective of a natural order," the piece says."

"Life's winners have been telling stories about why they're special since civilization began."

The piece mentions President Donald Trump, who started his business with a large loan from his father, who was a wealthy property developer.

Shares in Flybe are expected to be suspended on Monday, the low-cost airline said today. They will be delisted on Tuesday.

After a profit warning last year, the Exeter-based airline is selling itself to a consortium of Virgin Atlantic, Stobart Air and Cyrus Capital.

The announcement today follows a court hearing approving the transaction.

Every quarter the FTSE indices are reshuffled.

The next change is due a week today.

Hargreaves Lansdown has a few predictions: GVC - which is in the news today after directors sold shares - to leave the FTSE 100 along with Wood Group and replaced by delivery company Just Eat and insurer Phoenix.

The analysts reckon, though, that they "wouldn't be surprised to see GVC bouncing back in the not too distant future".

Further down the rankings, Debenhams is expected to fall out of the All-Share index (which is made up of more than 600 stocks and intended to cover 98% of the stock market's total value).

Holloway Prison: Up to 1,000 homes to be built in £82m deal

Image caption: Holloway prison, once the largest women's prison in western Europe, has been sold to housing developers in a £81.5m deal

Holloway Prison, which once housed the likes of Myra Hindley and Rose West, has been sold to a housing association.

The £81.5m deal is expected to provide 1,000 homes after Peabody bought the 10-acre site of the former women's jail in north London on Friday.

The prisons minister said the sale will help "replace ageing prisons with modern, purpose-built establishments".

The Ministry of Justice (MoJ) has been looking for a buyer sincethe prison closed in 2016.

'We might lose control next week'

Liam Gallagher's Pretty Green considers sale

Loss-making menswear brand Pretty Green, which was founded by former Oasis frontman Liam Gallagher, is considering a sale, the Guardian reports.

Pretty Green took a £500,000 hit when stockist House of Fraser collapsed into administration, the article adds.

No-deal Brexit threat to 'billions of pounds' of chemicals

A no-deal Brexit threatens billions of pounds of chemical imports, the head of the Chemical Industries Association, Stephen Elliott, has warned.

He says secondary legislation, needed to copy EU regulations into UK law, contains "significant gaps".

The loophole could halt UK imports of chemicals by EU-registered countries from countries outside the EU, he says.

"Put simply, the drugs don't work, the cars don't run and the planes don't fly without chemicals and chemistry."

Tweeting what's on the table

SpaceX Dragon demo capsule returns to Earth

America's new commercial astronaut capsule has completed its demonstration flight with a successful splashdown in the Atlantic Ocean.

The SpaceX Dragon vehicle left the International Space Station after being docked there for the past week, and re-entered Earth's atmosphere.

It had a heat-shield to protect it from the high temperatures of re-entry.

Four parachutes brought it into "soft contact" with water about 450km from Cape Canaveral, Florida.

Oil prices fell more than 3% before regaining some ground after weak US jobs growth revived concerns about a slowing global economy and weaker demand for oil.

Brent crude futures are down $1.62, or 2.44%, at $64.68 a barrel. The international benchmark is on track to fall about 1% for the week.

So-called FAANG stocks - Facebook, Apple, Amazon, Netflix and Google - are down after a democratic presidential candidate, Elizabeth Warren, called for the tech giants to be broken up in a blog post.

Dollar falls against euro, pound falls against dollar

The dollar is down 0.36% against the euro at €0.89 after weaker than expected jobs growth in February.

Meanwhile, the pound is down 0.21% against the dollar at $1.3057 after Theresa May warned of a "moment of crisis" if her deal was rejected again by Parliament.

The pound is also down against the euro and the yen.