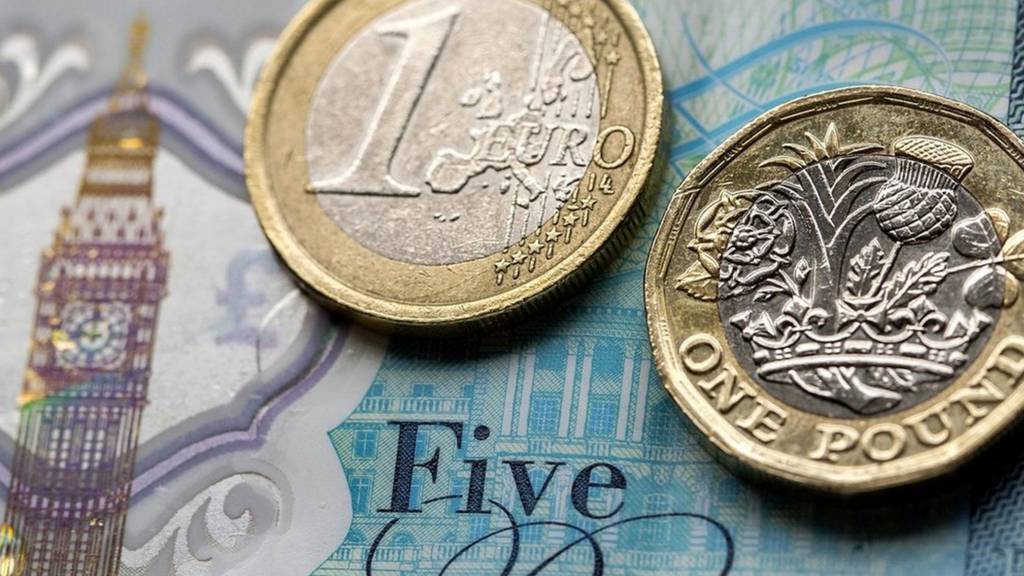 That's all for tonight from the Business Live page. Please join us again tomorrow from 06:00.

US stock indexes slumped at the close, as investors dumped technology, industrial and energy shares after fears that a spiralling trade war between the US and China would shackle global growth.

The Dow Jones Industrial Average was down 286.1 points at 25,490.47. The S&P 500 was down 34 points at 2,822.24 and the Nasdaq Composite was down 122.6 points at 7,628.28.

Tackling the world's single-use plastic problem

How campaigners, consumers and companies are joining forces to tackle single-use plastic and other products in our throwaway society.

Lee owner 'to start selling Wrangler jeans in China'

Lee jeans owner Kontoor Brands plans to start selling Wrangler jeans in China within a year, Bloomberg reports.

"In January 2020, we are introducing Wrangler to the Chinese market because there's an appetite," chief executive Scott Baxter told Bloomberg Television.

Wikimedia takes Turkey to court

Online encyclopaedia Wikipedia is taking Turkey to the European Court of Human Rights over a two-year ban imposed on the site in the country.

The Wikimedia Foundation says it filed the petition on the grounds that a ban on its online encyclopaedia violated the right to freedom of expression.

Access to Wikipedia has been blocked in Turkey since April 2017.

Officials said at the time that "an administrative measure" had been taken, but gave no reason for the ban.

Boeing 737 Max 'will need 150 hours maintenance' before flying again

Image caption: Boeing's 737 Max aircraft was grounded in March

US airline officials expect each Boeing 737 Max to need between 100 and 150 hours of preparation before they can fly again, Reuters reports.

Airline officials said jets would only be removed from storage once regulators approve Boeing's software update, meant to fix a system called MCAS that played a role in two crashes which killed 346 people.

Jobs 'at risk' at chicken factory

Image caption: The union Unite said the closure was "grim news" for the 555 people employed at the site

Food group 2 Sisters says its chicken processing factory in Witham in Essex could shut and says it will look to redeploy staff.

The firm, which supplies major UK supermarkets, says its products could be produced "more efficiently elsewhere".

Facebook: Another three billion fake profiles culled

Caught between two fires

University of Surrey professor tweets...

Set curfew for online money lending, say academics

Competition regulator objects to 700% price rise

Prosecutors charge bank chief with corruption

Federal prosecutors have unsealed criminal charges against Federal Savings Bank chief executive Stephen Calk, accusing him of corruptly approving high-risk loans to US President Donald Trump's former campaign chairman Paul Manafort in exchange for trying to secure a top job in the Trump administration.

The indictment against Mr Calk, issued in New York, does not name Mr Manafort directly. But the bank executive's name repeatedly came up during Mr Manafort's 2018 financial fraud trial in Virginia in which prosecutors said Mr Calk and Mr Manafort engaged in a scheme to exchange the $16m in loan approvals for an administration post.

Mr Calk, 54, faces one count of financial institution bribery, which carries a maximum prison term of 30 years.

Federal Savings Bank, based in Chicago, said in a statement it is a victim of bank fraud perpetrated by Mr Manafort.

It added that Mr Calk "has been on a complete leave of absence and has no control over or involvement with the bank" and that the bank is "not a party to the federal criminal case." It described Mr Calk as its "former chairman."

Bury players urge owner to leave

Players at football club Bury have urged the owner to leave after having not been paid by the club since February, according to a tweet by player Nicky Adams.

Non-playing staff at the beleaguered club have also not been paid on time or in full, according to the Guardian.

Tesla share jump as firm heads for record quarterly deliveries

Tesla is on course to exceed its record for quarterly deliveries in the second quarter, beating the 90,700 it sent to customers in the final quarter of last year, according to an email from chief executive Elon Musk to staff.

Mr Musk's email also said the company had on average produced 900 Model 3 cars per day this week, bringing it closer to its target of 7,000 per week.

Tesla shares, down for six consecutive sessions as Wall Street worried over the company's future and ability to keep investing, were up more than 2% after trading down about 2.5%.

US investors fear US-China tech cold war

US stocks are lower as investors fear that the US-China trade spat could spiral into a technology cold war between the two countries, with no signs of a resolution in sight.

The Dow Jones Industrial Average fell 374 points to 25,403. The S&P 500 was lower by 37 points at 2,819. The Nasdaq Composite dropped 123 points, or 1.16%, to 7,629.

Unite presses the case for Royal Mail managers

The Unite union is concerned that Royal Mail manager roles may be headed for a cull after the firm announced a £1.8bn turnaround plan over the next five years this week.

The union represents 6,000 Royal Mail managers.

Unite national officer Louisa Bull said the announcement "brings more questions around more potential headcount reductions."

"We are seeking reassurances around the long term job security of our members, so that we can enter into this next phase with a measure of stability amongst the manager population," she said.

She added that changes to the Royal Mail pension scheme and the recent loss of 400 jobs "has led to a very unstable period and morale amongst the membership is at an unprecedented low."

CBI India lays out wish list for Modi administration

Image caption: Many viewed the election as a referendum on Mr Modi who won a landslide in 2014

Following Narendra Modi's landslide win in the Indian elections, CBI India has put together its wish list for UK businesses in India.

Shehla Hasan, CBI India director, said:

"India will be a vital trading partner as the UK prepares to chart a new future outside the EU... To fully capitalise on these opportunities, businesses would like to see further progress in reducing corporate tax rates, data privacy and ease of doing business indicators like enforcing contracts or registering a property."

The wording of the statement is a bit ambiguous, but we're assuming on the Business Live page that CBI India wouldn't like to see progress in reducing data privacy. They're not representing Facebook, after all.

Harder to hire from overseas say US firms

BBC journalist tweets

Marks & Spencer has also just published its annual report.

It shows that there were no annual bonuses for is boardroom executives, including chief executive Steve Rowe. They did not get annual bonuses last year, according to the annual report.

Mr Rowe's total package still rose to £1.7m from £1.1m because a long-term incentive deal paid out.

The pre-tax profit was £523.2m and the annual report says this is "below the threshold set to trigger payments under either the corporate element or the individual element of the [bonus] scheme. Therefore, no bonuses under the 2018/19 annual bonus scheme will be paid to anyone in the organisation, including executive directors."

The retailer also published the ratio of its chief executive to the full-time equivalent total pay of those colleagues whose pay is ranked at the 25th percentile. medium and 75th percentile in the UK workforce. This showed a ratio of 92 to 1, 88 to 1 and 79 to 1 respectively.