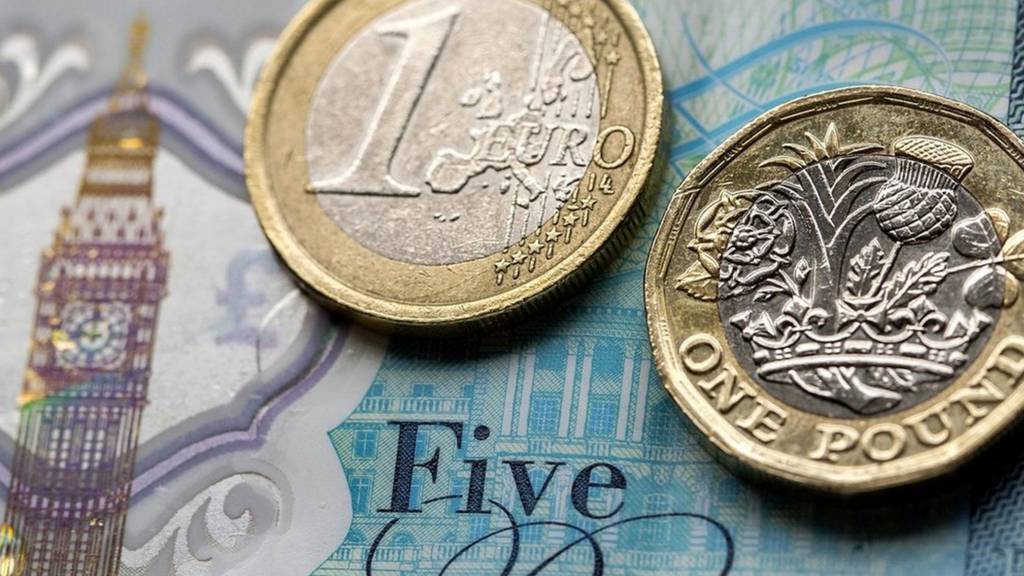 Summary
Get in touch: bizlivepage@bbc.co.uk
Kier Group warns on profits
FTSE slips slightly in early trading
Ineos invests £2bn in Saudi Arabia
AstraZeneca cancer drug success
We are closing the Business Live page early today. But we'll be back tomorrow from 06:00.

Heathrow has biggest business rates bill

London's Heathrow airport had the biggest business rates bill in the UK this year.

It paid £117.96m, although its rates bill fell from £122.15 million a year earlier, according to data collated by business rates specialists Altus Group.

Other sites around Heathrow that made the top 50 list also include British Airways' Terminal 5 building, BA's world cargo terminal and the airline's engineering base with bills of £13.8m, £22.4m and £13.1m.

Manchester, Gatwick and Stansted airports also featured in the list.

Selfridges' London department store topped the list of retailers with the highest rates bill, hitting £17.4m this year. It was followed by Harrods, at £17m with John Lewis's Oxford Street store in London also making the top 50, with a rates bill of £10.4m.

Interestingly online giant Amazon sneaked into the list for its London head office, which has a rates bill of £7.2m.

Chipotle might raise prices to cover tariff

Chipotle Mexican Grill said a 5% tariff on goods imported from Mexico into the United States could cost it $15m.

It said it could cover those costs with a 5 cent increase on the price of burrito.

Last week the President Trump said he would impose the 5% tariff, unless Mexico stopped the flow of illegal immigrants from across the border.

Gazprom becomes Russia's highest-valued firm

Russian gas giant Gazprom has became the country's top publicly-traded company by market capitalisation after its shares shot up to their highest level since 2008.

The shares in the Moscow-based firm have climbed 10% today to 235.81 to value the firm at 5.59trillion Russian rubles (£67.7bn)

The rise has been driven by a new dividend policy, according to reports.

Italy government backs Fiat Chrysler-Renault merger

Italys Deputy Prime Minister Matteo Salvini aid the country would support the merger of Fiat Chrysler and Renault as long as there is an advantage for Italy.

Fiat Chrisyler is in talks over the payment of a special dividend to Renault shareholders and stronger job guarantees in a bid to persuade the French government to back the proposed merger, according to Reuters.

The improved offer would also see the combined company's operations headquartered in France and the French state granted a seat on its board, the report says.

"Clearly, we support it if it is favourable for Italian industry and workers regardless of headquarters' location," Salvini told Reuters. Otherwise, he added, he would "give a call" to FCA's controlling shareholders, the Elkann family.

Goldman Bank loses key client - Sky

Mark Kleinman, City editor of Sky News tweets:

Trunki firm sees profits climb 51%

Trunki owner Magmatic increased its profits by 51% in 2018 to £777,000.

Sales in the EU climbed by 22% following strong performances in France and Germany. Meanwhile, Magmatic total sales rose to £9.5m in the period.

Trunki's suitcases and other travel products are sold on the company's own website and through stores such as John Lewis, Amazon, Argos, Boots and Halfords.

Rob Law, founder and chief executive of Magmatic, said: "We continue to make great strides in Europe."

Spend your pension savings on a house deposit?

BBC personal finance correspondent Simon Gompertz tweets:

KCOM share boost on new offer

Shares in East Yorkshire telecoms firm KCOM have climbed more than 12% today after the firm's board supported a new offer to buy the company.

The firm had previously backed an offer by the Universities Superannuation Scheme pension fund but has now backed a £563m bid from Macquarie Infrastructure and Real Assets.

The offer is significantly higher than the £504m offer from USS, which the board publicly supported last month.

KCOM shares have climbed 12.20 to 109.20.

Trump: Americans should dump AT&T

President Trump appears unhappy that CNN is widely available in the UK.

He is encouraging Americans to dump the telecoms firm AT&T, in protest over CNN's reporting.

Metro Bank shares drop again

Shares in Metro Bank have slumped almost 9% today ahead of the struggling bank's shareholder vote on its proposed share placing.

The UK challenger bank announced plans in February to raise £350m by issuing new shares.

The bank's shares slumped 10% last Thursday after three US law firms announced they were investigating whether the lender's bosses took part in securities fraud.

Infineon deal fails to please market

Image caption: Reinhard Ploss

The news we reported earlier that chipmaker Infineon is snapping up rival Cypress for $10bn has not pleased its shareholders.

The German company's shares are down almost 7%, falling 1.24 to 14.97.

It's the worst performer on the German stock exchange so far today despite chief executive Reinhard Ploss saying: "This transaction also makes our business model even more resilient".

Amazon pop-up shop opens in Manchester

Amazon has launched a programme to put small British businesses on the high street with a series of pop-up shops.

The Clicks and Mortar initiative will open 10 stores across the UK, in which 100 small online businesses will trade on the high street for the first time.

The year-long pilot programme begins with the first shop opening on St Mary's Gate in central Manchester this morning.

It is due to be followed by more sites in Wales, Scotland, the Midlands, Yorkshire and the South East.

Matalan profits up despite 'tough' times

Value store chain Matalan said sales and profit increase last year despite what its boss called a "tough" time for retailers.

Revenue climbed 3.8% to £1.1bn for the 52 weeks to 23 February while pre-tax profits were up 50% at £30.1m.

Chief executive Jason Hargreaves said: "The business has performed very well this year, outperforming the market in what remains a tough retail climate."

"We expect market conditions to continue to be very challenging, and so remain cautious for the year ahead," he added.

Trump development in Uruguay stalls - NYT

This is an interesting read in the New York Times.

It concerns a tower block being developed in Uruguay under the Trump brand.

According to the piece it is one of the most ambitious development by the Trump family that is currently underway.

It has 25 floors, 156 apartments, an indoor tennis court and rooftop helipad.

However, it is already four years behind schedule and construction appears to be on hold.

"An enormous Trump logo on the building's oceanfront exterior is beginning to rust," the piece says.

The Trump family is not building the property, instead it licenses the Trump brand and takes a cut from every apartment sold.

UK economy heading into reverse?

Looks like the April to June quarter could be weak.

BBC economics correspondent Dharshini David tweets about the PMI figures earlier.

Will Trump raise the Huawei issue?

Huawei could be one issue that might receive an airing during the visit of President Trump to the UK.

The US is already unhappy that the UK is considering allowing the Chinese firm to build parts of the UK's 5G mobile network.

The US has been trying to shut out Huawei, blaming security concerns.

US officials are warning that Mr Trump will not only raise this during the state visit but may even threaten to limit sharing intelligence with the UK as a result.

More on the issues that might come up during the visit here.

Asian stocks broadly lower

Asian stocks were broadly lower on Monday.

Japan's benchmark Nikkei 225 closed down 0.92%.

In China, Hong Kong's Hang Seng index ended the day flat, while the Shanghai Composite shed 0.3%.

Kier has 'broken trust with investors'

More views on Kier. John Moore, senior investment manager at Brewin Dolphin, said:

Quote Message: Kier is in a dark place. At the turn of the year the business set out its financials, trading performance, and future plans as part of its unsuccessful rights issue, only to now say that this information was largely wrong. It has broken trust with investors, which does not bode well. Comparisons will be made with the likes of Carillion and, indeed, Kier has lots of complex long-term contracts and individual subsidiaries which makes for an opaque situation where clarity and stability are desired. Where it goes from here is hard to say.

'Deep anxieties' over Brexit impact on factories

More on the latest Purchasing Managers' Index which indicated that manufacturing activity contracted in May.

Duncan Brock, Group Director at the Chartered Institute of Procurement & Supply said: "Supply chain managers voiced their deep anxieties over Brexit's continuing impacts as some supply chains were re-directed away from the UK resulting in a drop in total new orders for the first time since October.

"Clients from Europe and Asia were particularly reluctant to commit to new business across all sectors but the intermediate sector suffered the worst fall in seven years as the pipeline of work dried up.

"It has now become obvious that the stockpiling activities of the last few months were propping up the sector's performance.