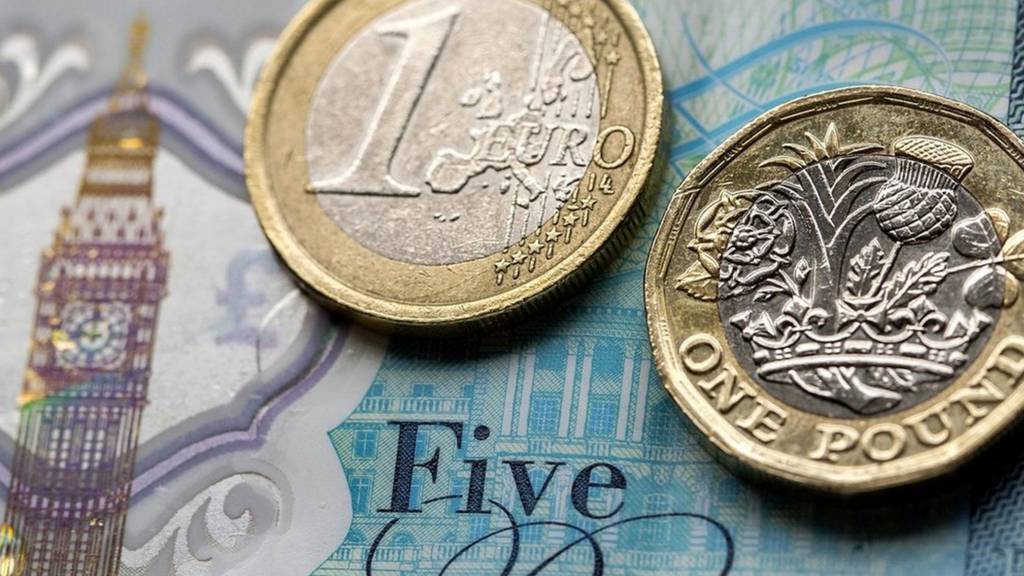 That's all from the Business Live page until next week. See you on Monday at 06:00.

Is India ready to achieve its space plans?

US indexes end at record highs

US stock indexes ended the wee at record highs as high expectations for an interest-rate cut from the Federal Reserve continued to propel shares while investors awaited next week's kickoff of the corporate earnings season.

In his two-day testimony before Congress, Federal Reserve Chairman Jerome Powell said the US economy was still under threat from disappointing factory activity, tame inflation and a simmering trade war and that the central bank stood ready to "act as appropriate."

The S&P 500 traded above the 3,000 level for a third straight session, with industrial and consumer discretionary posting gains of 1% or more.

The Dow Jones Industrial Average rose 243 points, or 0.9%, to 27,332, the S&P 500 gained 13 points, or 0.46%, to 3,013 and the Nasdaq Composite increased 48 points, or 0.59%, to 8,244.

Daimler issues fourth profit warning in a year

Luxury carmaker Daimler has cut its profit forecast for the fourth time in 13 months, as it set aside more money to cover a regulatory crackdown on diesel emissions and vehicle recalls related to Takata airbags.

The German carmaker is among a number of blue-chip firms to issue a profit warning this week, adding to concerns about the severity of an economic slowdown, particularly in China where confidence has been hit by an ongoing trade war.

The maker of Mercedes-Benz cars said it would post a second-quarter operating loss and that 2019 results would be "significantly" lower than last year, compared with its previous forecast for a broadly unchanged performance.

Chinese police shut down illegal Bitcoin miners

Police in eastern China have shut down a ring of illicit bitcoin miners who stole nearly $3m worth of electricity to generate the digital currency, prompting a local power company to tip off investigators.

A decentralised virtual currency, bitcoin can be produced or "mined" by banks of computers solving complex algorithms.

The mining process can be very expensive on a large scale because it requires cutting-edge technology and vast amounts of electricity.

Police in Zhenjiang in eastern Jiangsu province said officers confiscated almost 4,000 mining devices from an illicit bitcoin operation that stole nearly 20 million yuan ($2.91 million) in power.

"In value, it is the largest case in the amount of electricity stolen that Jiangsu has cracked since the founding of New China, and a rare sight in the whole country," Zhenjiang police said.

Hunt: I expect Brexit by Christmas

But leadership rival Boris Johnson says the UK will leave the EU on 31 October "come what may".

Should you trust smart machines?

Do Hunt and Johnson's sums add up?

Russia delivers missile system to Turkey in challenge to Nato

Russia has begun delivering a missile defense system to Turkey, a move expected to trigger US sanctions against a Nato ally, driving a wedge into the Western military alliance.

The first parts of the S-400 air defense system were flown to a military air base near the capital Ankara, the Turkish Defense Ministry said, sealing Turkey's deal with Russia, which Washington had tried to prevent for months.

The US says the Russian military hardware is not compatible with Nato systems and that the acquisition may lead to Ankara's expulsion from an F-35 fighter jet programme.

Investors in Turkey have been unsettled by the deal. The Turkish lira weakened as much as 1.6% to 5.7780 against the dollar after the ministry announced the arrival of the S-400 consignment to the Murted Air Base, northwest of Ankara. The main Istanbul share index fell 2.13%.

'It's difficult to protect a merchant ship using weapons'

Clark: 'No-deal Brexit will lead to thousands of jobs lost'

Business Secretary Greg Clark has said a no-deal Brexit would lead to the loss of "many thousands" of jobs.

"It's evident that if you have the disruption that comes from a no-deal Brexit there will be people that will lose their jobs," he told Sky News. "It's many thousands of jobs. Everyone knows that."

Mr Clark cited evidence from businesses when challenged that some are claiming the UK could weather an exit on World Trade Organisation terms.

"I think every person that considers the evidence that companies have given - whether it's in the automotive sector, whether it's in the food sector, whether it's in aerospace, in industries up and down the country - you know if you become less efficient and your ability to trade is impeded, then of course losing your competitiveness means there will be jobs lost," he said.

US 'can't ignore India trade'

US Labor Secretary Acosta resigns over Epstein case

US Labor Secretary Alex Acosta resigns amid pressure over his brokering of 2008 plea deal for Jeffrey Epstein.

May will feel 'pride and disappointment' on leaving Number Ten

UK to send second warship to the Gulf

Image caption: HMS Duncan is going to become the second UK warship in the Gulf

HMS Duncan's deployment has been brought forward amid escalating tensions between the UK and Iran.

China to impose sanctions on US arms firms dealing with Taiwan

China is to impose sanctions on US companies involved in arms sales to Taiwan, foreign ministry spokesperson Geng Shuang has said.

Mr Geng's comments came after the US earlier announced a plan to sell weapons worth $2.22bn to Taiwan.

The sales "violate international law, the basic norms of international relations, the one-China principle and the three joint communiques between China and the US," Mr Geng said, adding that the sales "undermined China's sovereignty and national security."

US stock indexes open at record highs

The S&P 500 and Dow indexes have hit record highs at the open, after Federal Reserve Chairman Jerome Powell's dovish remarks this week boosted bets of an interest rate cut this month.

This marks the third time the S&P 500 has hit an all-time high this week, and traded above the 3,000 level.

The Dow Jones Industrial Average rose 51.41 points, or 0.19%, to 27,139.49. The S&P 500 was higher by 3.45 points, or 0.12%, at 3,003.36. The Nasdaq Composite gained 13.16 points, or 0.16%, to 8,209.20.

'Holidaymakers understandably concerned'

Aashna Shroff, personal finance expert at money.co.uk has been looking at the implications of the discussions between Thomas Cook and Fosun of China on consumers.

"Holidaymakers will understandably be concerned about the plight of Thomas Cook, but it doesn't need to wreck your holiday as long as you ensure you have the right protection in place.

"Even if your airline or holiday provider is ATOL (Air Travel Organiser's Licence) protected, it is always recommended that you have comprehensive travel insurance as well before heading off on your well-deserved vacation".

As mentioned, Peter Fankhauser, chief executive of the travel company, is reassuring customers that they can book without any worries as there is enough money to continue to operate

Union warns of 'summer travel chaos'

Union Unite says that workers across the five terminals at Heathrow have announced a series of strikes.

It says over 4,000 workers, including security guards, engineers, passenger service operatives and passenger service drivers, are set to walk out on 26 July and 27 July, 5 August and 6 August, and 23 August and 24 August.

It comes after workers rejected an an 18 month pay offer amounting to 2.7% , which according to Unite amounts to just £3.75 extra a day for the lowest paid workers involved in the dispute.

Unite says it represents over 4,000 Heathrow Airport workers who are involved in the dispute.

World's biggest IPO not yet priced

The Asia-Pacific business of Anheuser-Busch InBev will not price the shares aimed for a stock market flotation in Hong Kong as expected today.

That's according to Retuers which says the flotation could value the business at up to $9.8bn (£7.8bn) and is the world's biggest initial public offering (IPO) of shares this year.

The flotation of Budweiser APAC is intened to pay down debt.

Reuters reported that offers for the shares had been received below the HK$40-$47 per share target.