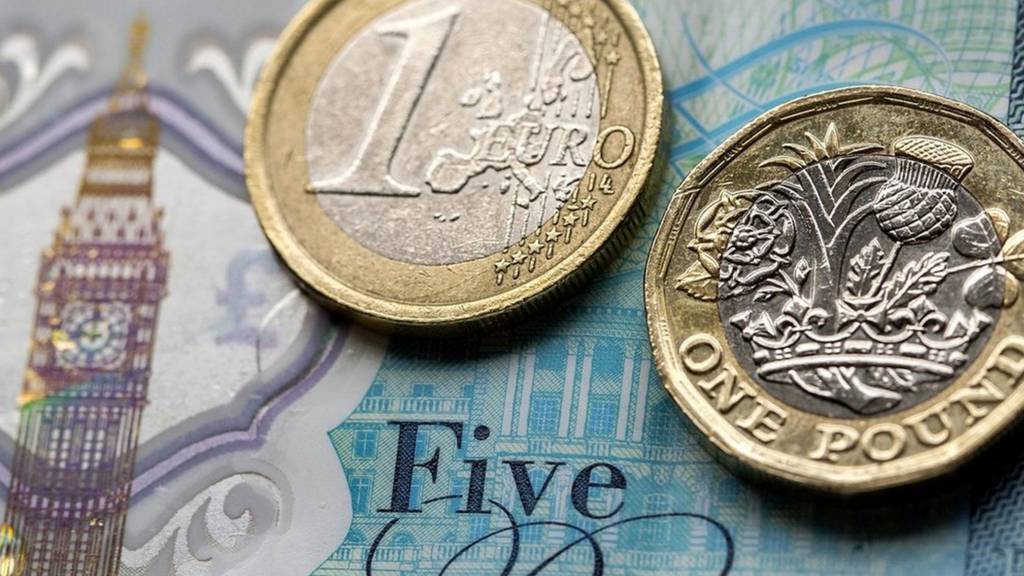 It's too hot for this. See you tomorrow at 06:00.

Thousands caught up in Hial strikes disruption

A series of strikes affecting six Scottish airports has disrupted the travel plans of as many 5,000 passengers.

Air traffic controllers employed by Highlands and Islands Airports Limited (Hial) have taken the action in a dispute about their pay.

The first of three 24-hour strikes was held at Inverness Airport on Sunday.

Sumburgh and Kirkwall airports were shut on Monday and Dundee, Stornoway and Benbecula airports on Tuesday.

British Airways has failed in a bid for a High Court injunction to halt a strike by its pilots in a dispute over pay, PA reports.

Could this hemp crop go up in smoke?

One of the UK's largest hemp farms expects to lose an estimated £200,000 of sales by destroying its crop after losing its licence to grow it.

Last year, the Home Office said UK farmers could not harvest hemp's flowers for cannabis oil, or CBD, and could only grow seed and stalk.

The ruling stops farmers extracting the CBD from the flowers - the most valuable part of the crop.

Hempen farm is appealing against the decision to revoke its licence.

Alibaba opens the door to US sellers

Chinese e-commerce giant Alibaba - which is often seen as a rival to Amazon, even though it does not sell stock of its own - is to allow US companies to sell their wares on its platform for the first time.

Previously, US businesses were only able to buy things on the site but now small firms will be able to sell through it too.

Around a third of buyers on Alibaba are from the US but more than 95% of sellers are based in China.

South Africa may need to borrow more

South Africa may need to borrow more than planned after lower-than-budgeted tax revenues, Finance Minister Tito Mboweni said.

Africa's second-largest economy is also having to support struggling power utility Eskom.

"This could substantially increase the government's borrowing requirements for 2019/20, which will require government to revise its funding strategy and current weekly bond issuance at levels beyond what we had planned," Mr Mboweni told parliament on Tuesday.

TUC calls for flexible working during heatwave

Employers should allow staff to work flexibly and have a relaxed dress code during this week's UK heatwave, the Trades Union Congress (TUC) has said.

Temperatures are set to top 35C and TUC general secretary Frances O'Grady said: "It's in bosses' interests to provide a cool and comfortable work environment."

The TUC wants people to be able to travel at different times or work from home and wear more casual clothing.

It adds staff should have breaks often and cold drinks should be available.

More people going to employment tribunals

Copyright: Malcolm and Charlotte Loubser

In the past year, the number of people making a claim to an employment tribunal has increased by 10%.

The courts accepted a total of 121,075 claims last year, according to figures from the Ministry of Justice (MoJ).

One of these people was Charlotte Loubser, who was told she was no longer needed as a receptionist at a hairdressing salon during her second pregnancy.

"I was obviously extremely upset, my husband was angry," Charlotte said.

She brought a claim against her former employer and was awarded about £2,000 in wages that had been withheld and £15,000 in compensation, although her and her husband have only seen a fraction of the cash.

Charlotte would warn anyone considering bringing a claim to "take it seriously". "It was so much hard work and it was so emotional."

RBS shuts Southampton centre

Unite the union has called RBS's decision to close its contact centre in Southampton "deplorable" as 227 jobs could be lost.RBS said: "As we become a simpler, smaller, more customer-focused bank and more of our customers choose to self-serve through our digital services, we have taken the difficult decision to close our contact centre at Brunswick Gate when the lease expires next year. We understand how difficult this news will be for staff and are supporting colleagues impacted by this announcement with help for their future career."

Tech supplies could be hit by Japan-South Korea row

Worldwide consumer electronics supplies around the world could be under threat because of a trade row between Japan and South Korea.

The dispute stems from export restrictions Tokyo imposed on certain industrial materials that Seoul needs to make semiconductors and display screens.

Japan has also warned tougher trade curbs could be on the way.

The moves have drawn anger from South Korea, and earlier this month President Moon Jae-in described the situation as an "unprecedented emergency" for his country's economy.

On Tuesday, officials from Seoul will bring the dispute to a meeting of the World Trade Organisation (WTO) General Council.

De La Rue: we are co-operating

De La Rue will co-operate with the probe, its general counsel said in a stock market notice.It says it can't predict the outcome.

Breaking

De La Rue: Serious Fraud Office opens probe

"The SFO confirms it has opened an investigation into the activities of the De La Rue group and its associated persons in relation to suspected corruption in South Sudan," the Serious Fraud Office says, without saying much more.

"The SFO encourages anyone with any information to contact us."

Shares in banknote printer De La Rue dropped 13%. The stock is now the cheapest it's been in about 15 years.

A range of reactions to new PM

What's the best way to stay awake in meetings?

With this week's heatwave set to start, the risk of nodding off in meetings in stuffy offices or conference rooms is likely to increase.

But what is the best way to try to avoid this happening?

We look at six ways to try to keep your eyelids open.

'Sharp drop in business confidence'

Business confidence has seen a sharp fall since March according to the business secretary Greg Clark.

He said that while companies had largely kept faith in Britain in the three years since the referendum, that faith is beginning to vanish.

Huawei says it "has no business presence" in North Korea

The Washington Post has reported that Huawei secretly helped the North Korean government build and maintain the country's commercial wireless network, citing internal documents obtained by the newspaper and unanimous sources.

A Huawei spokesperson told the BBC that the company "has no business presence in the Democratic People's Republic of Korea."

"Huawei is fully committed to comply with all applicable laws and regulations in the countries and regions where we operate, including all export control and sanction laws and regulations of the UN, US, and EU," the spokesperon added.

US negotiators could go to China for talks next week-report

US negotiators are likely to fly to China next week for face-to-face talks with their Chinese counterpart, the South China Morning Post reported citing an anonymous source.

A trade war between the two countries escalated in May but US President Donald Trump and Chinese President Xi Jinping agreed to resume talks at a G20 summit in Japan in June.

Reader Edmund chimes in: "Yes it is acceptable to wear shorts at work. I work in Covent Garden and I checked my employee contract and saw there was no dress code, so I wear a t-shirt, trainers and shorts all year round while everyone else in my office suffers in trousers and shirts. Also I can sunbathe in my lunch."

Please pop round and tell our colleagues.