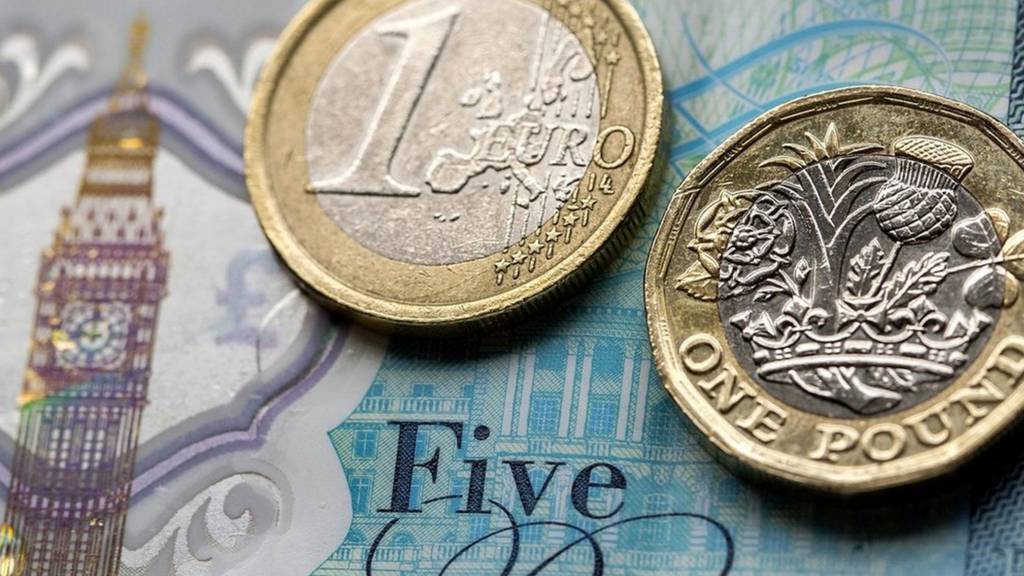 That's all for today. We'll be back tomorrow. See you from 06:00. It's going to be a scorcher.

The FTSE 100 closed down 0.7% at 7,501.46.

In the US, the Dow Jones Industrial Average fell 0.48% to 27,219.2, the S&P 500 lost 0.01% to 3,005.16 and the Nasdaq Composite gained 0.16% to 8,264.57.

Sterling was at $1.2486, up 0.40% on the day, after falling for much of the last few days.

Buyers circling Addison Lee

Copyright: ADDISONLEE/TWITTER

Uber Technologies and Ola, the Indian ride-hailing app, have expressed an interest in acquiring private taxi firm Addison Lee.

That's according to Sky News which says it has learnt that both Uber and Ola are among "a handful" of parties in discussions with Addison Lee's owner, the buyout firm Carlyle, about a possible takeover.

ITV faces considerable competition

Image caption: Clockwise from top left: Gavin & Stacey, Love Island, Victoria and Happy Valley will be on BritBox

Ian Forrest, investment research analyst at The Share Centre, has been looking at the ITV results, which came out earlier and showed a 16% fall in profits in the first half.

"The market was clearly pleased when it tuned in for the results today, sending the shares up 7% in early trading, although it must be said they're still down 33% over the past year.

"While the growth in online revenue is a positive, as is the launch of BritBox, there is no doubt that ITV faces considerable competition for viewers, from social media to Netflix and Amazon.

The dividend yield of 7.1% is very good, however the fall in earnings means that cover has dropped a little."

Britbox is a reference to a streaming service ITV is setting up with the BBC.

Andrew Walker

World Service economics correspondent

How times have changed in Eurozone financial markets, particularly the bond market where government debt is traded. The yield – a measure of borrowing costs - on 10 year Greek government bonds has gone below 2%.

At the height of the crisis a yield of 7% was sometimes used as a rule of thumb for whether a bailout was likely to be needed. It was much higher for Greece at the time. At one point it went to more than 40%. The much lower yield now is a sign that investors think if they buy Greek bonds they will get the payments that fall due.

It's not all down to the actions of the Greek government and the bailouts. It also reflects the ultra-low interest rates of the European Central Bank which in turn are due to persistent low inflation and rather unconvincing growth.

The rest of the Eurozone has lower bond yields than Greece, even the region's current headache, Italy. And it bears emphasising that Greece does, still have problems aplenty. That said, it's quite a turnaround that the government's borrowing costs are not among them.

EU remains UK's largest trading partner

The Office for National Statistics has published data on the UK economy's trade in services by 67 countries and 31 service types.

The value of UK exports of services increased 5.8% from £64.9bn in the first quarter of 2018 to to £68.7bn in the first quarter of this year.

Faisal Islam

BBC Economics Editor

Prime Minister Johnson arrives with a bulging in-tray but has his hands on three big policy levers almost immediately that could, in combination, reshape the economy.

Firstly, our trading stance should change materially as a result of his Brexit approach. It detaches our total integration with the European economy, and appears to involve a closer relationship economically with the United States.

If by October he carries through his promise to leave, even without a deal, that change could be rather abrupt.

Second, the approach on the public finances is about to change too. Tax, spending and borrowing plans – known as fiscal policy – will change.

The Treasury will prepare a stimulus plan to help rescue impacted manufacturers and farmers, and perhaps consumers too. But this brings us on to the third lever – the Bank of England.

Although traditionally independent on setting interest rates, or monetary policy, it is Mr Johnson's good fortune that his Government will advise the Queen on the appointment of the next governor, to replace Mark Carney.

Currency traders have welcomed Boris Johnson's entrance into Number 10 pushing the pound's value higher against both the dollar and the euro.

Sterling extended gains from earlier in the day to climb 0.4% against the euro, with £1 now worth €1.12. Against the dollar it is now up 0.5% with £1 currently worth $1.25.

Dulux maker posts bumper profits

Dutch paint maker Akzo Nobel, which owns Dulux, posted a 36% rise in core profit for the second quarter of the year, at €305m.

Higher prices and cost savings exceeded weak demand from the car industry and higher raw material prices. The company's results beat forecasts and the shares rose 3%.

Challenge to minicab congestion charge fails

Size of the Facebook fine

The FTC is keen to point out that this is its biggest ever fine.

"The $5 billion penalty against Facebook is the largest ever imposed on any company for violating consumers' privacy and almost 20 times greater than the largest privacy or data security penalty ever imposed worldwide," it says.

Facebook posted a net profit of $2.43bn for the first three months of 2019, so this fine represents just over six months' profit.

Breaking

Facebook to pay $5bn penalty

Facebook is to pay a record-breaking $5bn (£4.5bn) penalty to resolve privacy investigation, the US Federal Trade Commission says.

The Times has been looking at the new Dairy Milk launched by Cadbury's.

It says Dairy Milk contained "a glass and a half" of milk but now it is launching a healthier version with 30% less sugar.

The company says that it has spent the past two years reformulating its chocolate recipe but it has emerged that most of the sugar reduction is the result of shrinking the size of each bar.

At 35g, the new "Dairy Milk 30% Less Sugar" bar is about 22% smaller than the standard version and contains 13g of sugar.

Metro Bank gets new non-exec

Metro Bank, ahead of its results expected after the market closes, says it has named a new non-executive director - and continues to search for others.

He is former senior executive at Bank of Ireland, Michael Torpey.

Vernon Hill, the chairman - who is facing speculation that he will step down - said: "Joining the revolution in British banking, Michael brings deep banking expertise that will be invaluable for Metro Bank during our year of transition and beyond, as we deliver on our evolved strategy".

Boeing and Caterpillar slide

After those results from Boeing - which has reported its biggest quarterly loss in a decade - and Caterpillar the US stock market is on course to open lower.

Before the bell, Caterpillar is off 3% and Boeing down 0.7%.

Caterpillar, heavy machinery maker, has reported a 3% rise in second-quarter 2019 sales and revenues to $14.4 bn,

But profit per share was $2.83, compared with $2.82 profit per share in the second quarter of 2018.

It maintained its outlook for its full-year results but said it expected to be in the bottom of the $12.06 to $13.06 range.