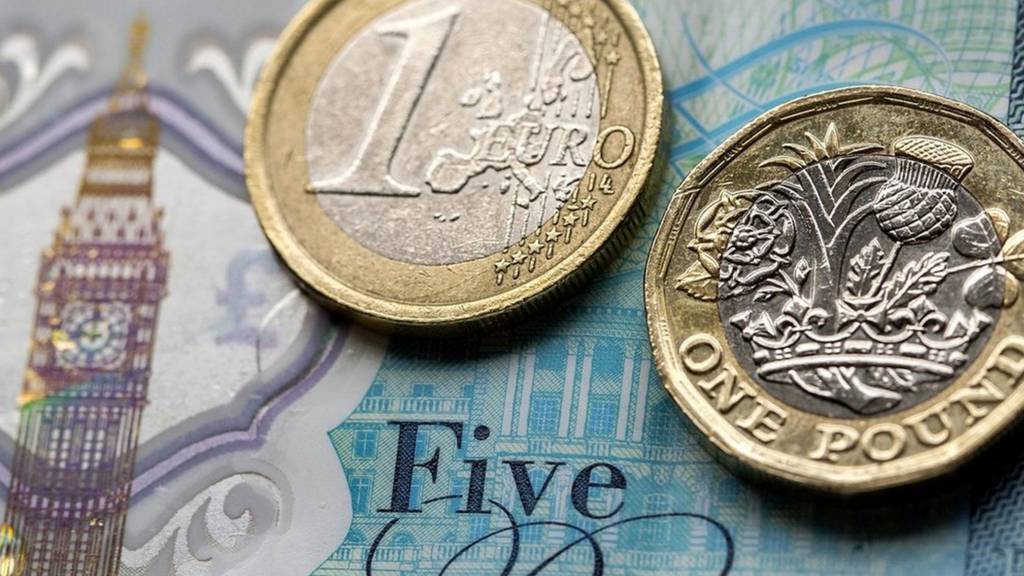 That's all for another day. Join us tomorrow from 06:00.

In the US, the Dow Jones Industrial Average fell 0.2% to 27,215.61, the S&P 500 lost 0.19% to 3,013.78 and the Nasdaq Composite dropped 0.52% to 8,278.33.

In the UK, the FTSE 100 closed down 0.17% at 7,489.05

Imperial cannabis investment

Imperial Brands, the big tobacco firm, said it has invested £75m in Auxly Cannabis Group, based in Canada.

It is not the firm's first investment in cannabis, but it does raise some interesting legal questions.

Quote Message: Every FTSE tracker fund shareholder is now a shareholder in cannabis. What we urgently need is for the UK's National Crime Agency to once and for all confirm that UK investors can be shareholders in legal Canadian businesses. The potential for the UK market is huge but it is imperative that there is clarity immediately. from Nick Davis CEO of law firm Memery Crystal

Retail sales fallen for longest period in eight years - CBI

The CBI's measure of retail sales rose to -16 from -42 in June,which Reuters said was a smaller increase than expected in its poll of economists which had pointed to a reading of -10.

"Whilst last year's summer strength in retail sales is driving some of the comparative weakness this year, it is still hugely concerning that sales have fallen for the longest period in almost eight years," CBI chief economist Rain Newton-Smith said.

"The UK economy has reached a fork in the road. The new prime minister must now do everything in his power to achieve a good Brexit deal, thus protecting jobs and our economy," she added.

Danone sales rise sends shares higher

Danone rose 1.5% in Paris trading after saying sales beat analyst estimates.

Sales for the second quarter rose 2.5% vs estimates of 2.2%.

It was helped by improving sales of baby food in China.

AFP: Sonia Rykiel fashion house in liquidation

The Sonia Rykiel French fashion house put into liquidation, AFP reports. No buyer was found the for the firm, which went into receivership in April, said the agency.

Its eponymous founder died aged 86 in 2016.

Rykiel was nicknamed the Queen of Knitwear, and Audrey Hepburn was among her famous fans.

Flyboard inventor fails in cross-Channel bid

A French inventor has failed in his attempt to cross the English Channel on a jet-powered flyboard.

Franky Zapata, a former jet-ski champion, had been hoping to cross from northern France to southern England in just 20 minutes.

But the 40-year-old fell into the water halfway across as he tried to land on a boat to refuel.

He took off from near Calais on Thursday morning and was heading for St Margaret's Bay in Dover.

Mr Zapata was not injured when he fell.

Wall Street opened slightly lower, with traders concerned about disappointing earnings. Dow, the chemical giant and economic bellwether, pointed to slowing demand as sales fell.

The European Central Bank's signalling that further rate cuts could be forthcoming could also be taken as a negative

The Dow Jones Industrial Average fell 0.08% at the open to 27,247.39. The S&P 500 opened lower by 0.11% at 3,016.26. The Nasdaq Composite dropped 0.32% to 8,294.68.

Total to sell $5bn of assets

French energy company Total plans to assets worth around $5bn (£4bn) to focus on low projects that can withstand low oil prices.

It made the announcement as it reported a 19% drop in underlying second quarter profits, in part because of the low oil prices compared with the second quarter of 2018.

"Markets remained volatile with Brent averaging $69 per barrel in the second quarter, an increase of 9% compared to the previous quarter but natural gas prices were down 36% in Europe and 26% in Asia," Patrick Pouyanne, chief executive, said.

Theo Leggett

BBC International Business Correspondent

The bad news is Jaguar Land Rover has been losing money again. The good news – for the company, if not for the staff concerned – is that it is already doing something about it.

In January, it announced a major restructuring plan, involving the loss of 4,500 jobs.

The plan was to cut costs, save money - and give itself enough financial leeway to make the investments in electric cars and hybrid models which it believes are necessary for the future.

It's still far too early to say whether all this will be enough to turn the company around. But there was a gleam of light in today's results.

Although sales in China were down 29 percent year on year –they have been picking up again in recent weeks.

And in the UK, sales rose during the quarter.

Andrew Walker

World Service economics correspondent

The ECB has already thrown just about everything at the problem it faces – inflation that is in its judgement persistently too low. It has a target of below but close to 2%, and the most recent headline figure for consumer price inflation was 1.3%. And yes, the ECB does worry that inflation can be too low.

The former chief economist Peter Praet spelled it all out in speech in 2016 (The ECB has been wrestling with this for a while). The constant changes taking place in any economy mean that the prices of goods and different types of labour have to change relative to one another.

That's easier if it can be achieved without prices or wages having to fall (in cash terms), so a bit of inflation can help that process. It can also help adjustments in relative wages and prices between different regions.

A bit of inflation also gives interest rate policy some extra heft – it's that bit easier to get real interest rates very low if prices are rising moderately. And though the ECB focuses publicly on its inflation objective, it is also the case that growth in the Eurozone is not that strong.

A bit of stimulus might help, although the effectiveness of the unusual policies the ECB has pursued – interest rates of zero and below, and massive quantitative easing – is a matter of controversy.

Draghi: outlook getting worse

Theo Leggett

BBC International Business Correspondent

ECB chief Mario Draghi said in the press conference that although there is evidence of resilience in the Eurozone economy, particularly in services and construction, "the outlook is getting worse and worse", especially where manufacturing is concerned.

The reasons he cited included uncertainty caused by trade tensions and "the possibility of a hard Brexit". On the inflation front, he said "we don't like what we're seeing".

The Eurosystem committees have a wide mandate when looking at what to do next. He hinted at differences of opinion within the Governing Council on this point.

Volkswagen's first half operating profit rose 10% to €9bn, it announced earlier.

While sales of Audi's dropped, there was higher demand for VW, Porsche and Skoda cars.

Volkswagen confirmed its financial outlook for the year.

"The European Central Bank refrained from cutting rates or new monetary stimulus but are clearly preparing markets for a rate cut and probably even more at the September meeting," says Carsten Brzeski, chief economist at ING Germany.

He says the ECB changed its language on three crucial issues:

they included that interest rates will remain at present "or lower" levels, sending a clear hint at a future rate cut.
Added new language, that the ECB will act if the medium-term inflation outlook continues to fall short of its aim. The ECB stands ready to adjust all instruments.
Used the magic words: "Governing Council has tasked the relevant Eurosystem Committees with examining options, including ways to reinforce its forward guidance on policy rates, mitigating measures, such as the design of a tiered system for reserve remuneration, and options for the size and composition of potential new net asset purchases."

"It now increasingly looks as if the September meeting will not only bring a single measure but rather a package of several measures," he said.

Mario Draghi, head of the ECB, is due speak shortly.

The euro initially rose when the European Central Bank left rates unchanged but it has started to fall as markets digest the implications of a possible rate.

The euro is down 0.2% at $1.1115, a two-month low.

The European Central Bank may not have cut rates but its remarks on policy easing have prompted reports that it is preparing a rate cut, possibly in September.

"The governing council has tasked the relevant Eurosystem Committees with examining options, including ways to reinforce its forward guidance on policy rates, mitigating measures, such as the design of a tiered system for reserve remuneration, and options for the size and composition of potential new net asset purchases," the central bank of the eurozone said.

It also extended the period at which it expects key rates to stay at these levels - or lower - to the first half of 2020.

European Central Bank has left its key deposit facility rate at minus 0.4%.

The refinancing rate is also unchanged at 0%.

American Airlines also takes knock from Boeing

American Airlines has also posted results and says its fleet includes 24 of the Boeing Max aircraft affected by the groundings, with an additional 76 aircraft on order, of which seven were scheduled to be delivered in the second quarter.

It estimates that the cancellations in the second quarter hit pre-tax income by approximately $175m.

This will rise to $400m for the full year, the company said.

Southwest hit from grounded planes

Southwest, the world's largest user of Boeing's 737 Max with 34 jets and dozens more on order, has taken a $175m hit in the second quarter from problems with the plane.

Gary Kelly, chief executive, said: "Our financial and operational performance was remarkably strong considering the impact of the grounding of the Boeing 737 Max 8 aircraft, which reduced operating income an estimated $175m in second quarter, alone.

"Our employees did a heroic job managing approximately 20,000 flight cancellations under operationally difficult circumstances, while delivering excellent customer service."

Talks with Boeing about compensation are yet to be concluded, he said.

US chemical firm Dow will cut spending for the year by 25% as weak global demand and trade conflicts.

"Looking ahead, we still see global growth, but the pace of that expansion has slowed, as buying patterns remain cautious due to ongoing trade and geopolitical uncertainties," Chief Executive Officer Jim Fitterling said in a statement.

Net sales fell to $11bn from $12.9bn a year earlier.