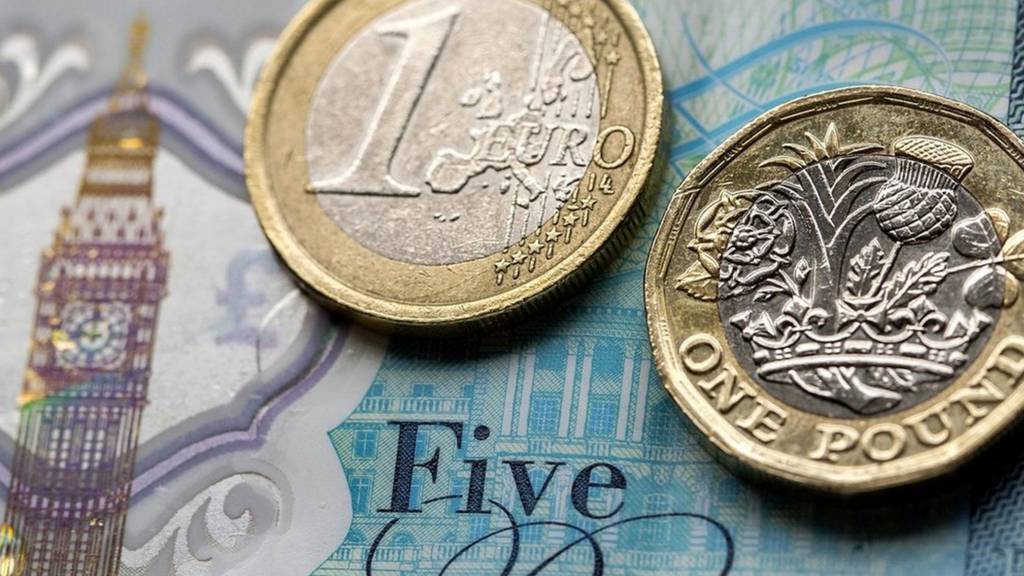 That's it for the first week of the all-new 11-hour business live page. Join us next week from 06:00.

The FTSE 100 jumped 0.8% today as weak sterling flattered the earnings of the exporter-heavy index.

Vodafone surged 10.6% to its highest price since March after laying out plans to separate its mobile mast infrastructure.

The weather yesterday played havoc with many things, and one thing seems to be refrigeration systems. Pictures litter Twitter and are flooding in to the BBC of empty shelves from yesterday and today.

Banker accused of 'dubious' behaviour

Spanish bank Santander has accused a banker it had announced would be its new chief executive - Andrea Orcel - of "dubious ethical and moral behaviour".

He is suing the bank for €100m after it withdrew an offer to make him its chief executive, saying it would cost more than it had expected to hire him.

He alleges that a four-page letter in which Santander offered him the job is legally binding.

But Santander says it is not a contract as required by Spanish law

Santander said Mr Orcel record private conversations, without other parties' knowledge or consent.

"This is a practice of dubious ethical and moral behaviour for someone who was potentially to become Santander's CEO and has ultimately confirmed that the board of directors' decision not to proceed with his appointment was right".

Reuters said that Mr Orcel had responded, saying he was confident about his case.

Profits at Nestlé fell 14.6% to SFr5bn (£4bn) in the first half, largely because of the gains it made a year earlier on selling its US confectionery business to Ferrero.

But the Swiss-based business, which owns Kit Kats and San Pellegrino water, reported a 3.9% rise in sales (stripping out the impact of takeovers) which was the highest quarterly rate since early 2016.

Mark Schneider, Nestlé chief executive, said: "We are encouraged by our first half results and have made further progress toward our 2020 financial goals.

The company confirmed its financial guidance for the full-year, saying it expect organic sales growth around 3.5% and the full-year underlying trading operating profit margin at or above 17.5%.

Activist investor Dan Loeb has been criticising the company for a "muddled strategic approach".

Hoovering up Singapore property?

New potential buyer for British Steel - Sky

Erdemir, a Turkish steelmaker owned by the country's military pension fund, could bid for British Steel, Sky reports.

The deal would keep open its Scunthorpe plant, Sky reports.

Sterling was last trading at $1.24, down 0.48% on the day.

The record is $1.052 from March 1985.

Sales at fast food chain McDonald's outlets in the US rose 5.7% in the second quarter.

Its international sales 6.6%, reflecting "positive results" across all markets, primarily driven by the UK,France and Germany.

"With the strong results we achieved in the second quarter, we have now experienced 16 consecutive quarters of positive global comparable sales," said Steve Easterbrook, McDonald's chief executive.

Net income rose 1.4% to $1.5bn (£1.2bn).

Sports Direct: 16:00 comes and goes

Woosh! That's the noise deadlines make when they go by. Nothing yet from Sports Direct. No update, no results.

More on that US growth story

Bloomberg: Irish unlikely to relent

"Following the technical problem at Swanwick air traffic control centre this morning, we have now fixed the issue sufficiently to safely increase traffic flow rates and will see an improving picture through the rest of the day. We apologise for the inconvenience caused," NATS said in a statement.

"However, the weather is continuing to cause significant unrelated disruption across the country and more widely across Europe, which has further complicated today's operation."

"Like all airlines, we have been affected by severe weather conditions overnight and into today, as well as an air traffic control technical issue reducing the number of arrivals into Heathrow and Gatwick airports," British Airways said in a statement.

"We are doing everything we can to minimise the disruption, and our teams are working tirelessly to ensure as many of our customers as possible are able to depart on their trips.

"We have apologised to our customers, and are rebooking them onto alternative services or offering them hotel accommodation if necessary. ​

"We advise customers to check ba.com for the latest flight information before coming to the airport.​"

US President Donald Trump says Apple will get no tariff relief on Mac Pro parts made in China. He's a big fan of making things in the US.

Twitter shares are up 9.5% after those results.

It posted better-than-forecast results and said more users have joined, which traders may see as a sign of more advertising revenue to come.

Sports Direct: results when?

For those as obsessed as us with a listed company's inability to publish its results combined with an inability to say when it will publish them, some clarity.

This new deadline of 16:00 isn't necessarily when we will get Sports Direct's earnings. It's when we will get another update.

The last two updates were delays. So don't hold your breath.

The FT's Tabby Kinder has some knowledge from the inside:

Sports Direct: more delays

Another two hour delay from Sports Direct. Fellow hacks vent their frustration.

The Wall Street Journal has a detailed profile of Jeffrey Epstein today (£).