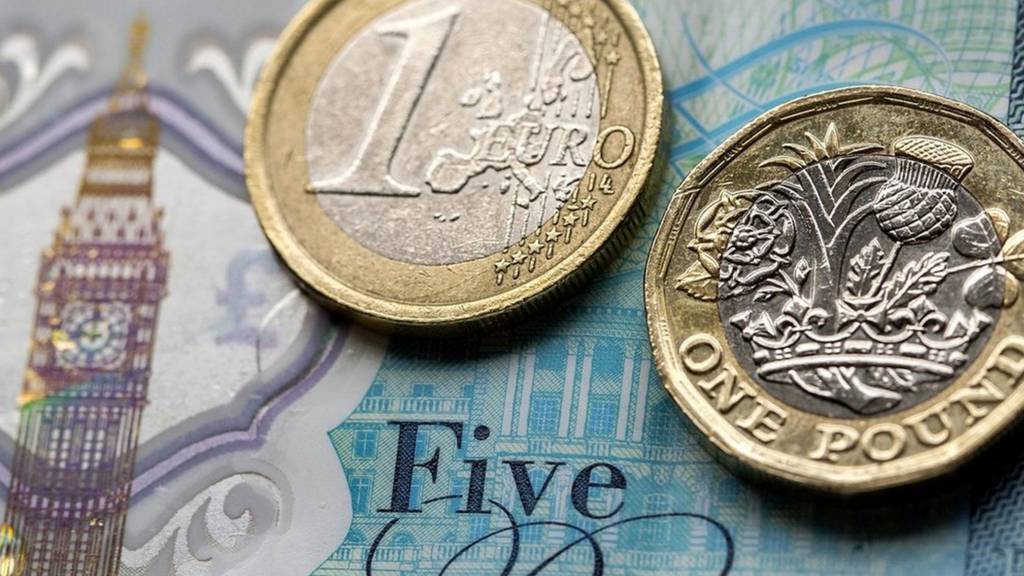 How to stop desertification?

Has gig working had its day?

Wetherspoons margins under pressure

Quote Message: JD Wetherspoon may be attracting plenty of people into its pubs but it's luring them with such cheap prices that its margins have deteriorated. The company is faring a lot better than many of its pub-sector peers and its sales have held up reasonably well in the early part of the new financial year. But the rate of sales growth has slowed, putting more pressure on the company's already-thin margins. A focus on sales, and beefing up market share, could end up paying off should cost pressures ease. We're seeing little sign of that in today's result, with operating costs rising in the second half compared to the first. from Fiona Cincotta analyst at City Index

Man in New Zealand 'takes clown to redundancy meeting'

'Has Monty Python taken over?' - global views on Brexit

The world press sees Brexit making dramatic changes to Britain's tradition and reputation.

Hong Kong Exchange LSE offer 'unattractive and puny'

Neil Wilson, chief market analyst for Markets.com, isn't pulling any punches about the rejected Hong Kong Exchange (HKEX) bid for the London Stock Exchange.

"Unattractive, offering a puny dowry and coming with volatile and unpredictable parents, HKEX never looked like the ideal bride. No great surprise to see the LSEG board has politely but firmly rejected the HKEX bid," he says.

Macron pension reform: Paris paralysed by massive strike

Image caption: The busy République metro station was closed

The French capital is seeing huge jams and massive crowds on the few metro lines running as transport workers strike against planned pension reform.

Ten of Paris's 16 lines were shut and service on the others was disrupted.

Many workers cycled, walked or stayed at home, while free rides were on offer on transport operator RATP's e-moped and Uber's e-bike and scooter networks.

The strike, the biggest since 2007, is the first big act against President Macron's plan for a universal pension.

Hong Kong Exchange 'disappointed' by LSE knock back

Hong Kong Exchange has said it is "disappointed that LSEG has declined to properly engage" with its bid for the London exchange.

"In particular, HKEX had hoped to demonstrate why it believes that the benefits of its proposal significantly outweigh those of the proposed acquisition of Refinitiv," it said in a statement.

"HKEX continues to believe that its proposal is in the best interests of shareholders, customers and for global capital markets as a whole. HKEX believes that shareholders in LSEG should have the opportunity to analyse in detail both transactions and will continue to engage with them."

Bercow: Parliament will reject no-deal forcefully

EU competition chief calls for tougher data rules

Competition Commissioner Margrethe Vestager has said tougher rules on how firms collect and use information may be needed

"Our data protection rules already give Europeans control over their own data. They allow me to stop companies misusing my data in a way that's bad for me.

"But they don't help me, if the problems come from the way that they use other people's data, to draw conclusions about me or to undermine democracy.

"So we may also need broader rules to make sure that the way companies collect and use data doesn't harm the fundamental values of our society," she said in a speech in Copenhagen.

Lewes to warn about gambling dangers

Back to that survey about football firms not doing enough on gambling.

BBC Sport is reporting that Lewes will become the first side in the professional and semi-professional set-up to wear shirts warning about the dangers of gambling.

The seventh-tier club is to promote the Gambling With Lives charity on their shirt until October.

This season 27 of the 44 teams in the Premier League and Championship have betting firms on their shirts.

Read more here.

Football clubs not doing enough on gambling

A survey for the Football Supporters' Association (FSA) & GambleAware of more than 1,200 supporters found that only 10% of fans believe their clubs are doing enough to encourage safe betting and educating supporters about the risks of gambling.

Some 88% of fans believe that with more opportunities to bet on football, it is easier than ever to get drawn into making impulsive bets

And 13% of respondents agreed that they are (or would be) happy for their club to be sponsored by a gambling company.

Supporters were also "particularly critical" of betting companies sponsoring individual players, such as 32Red's sponsorship of Wayne Rooney wearing the number 32 shirt at Derby County with 84% of respondents felt that this goes too far and they should think twice about such partnerships.

The survey is intended to makr the launch of a partnership between Bet Regret – the safer gambling campaign by charity GambleAware – and the FSA to help promote safer gambling in football.

Dutch says ECB action is 'disproportionate'

The Dutch central bank has criticised Thursday's decision by the European Central Bank to cut interest rates and restart a bond-buying programme.

Klaas Knot, president of De Nederlandsche Bank (DNB), said the package "is disproportionate to the present economic conditions, and there are sound reasons to doubt its effectiveness".

"The euro area economy is running at full capacity and wages are increasing. Financing conditions for consumers, businesses and governments are highly accommodative and provide no impediment to credit supply, consumption or investment.

"Meanwhile, there are increasing signs of scarcity of low-risk assets, distorted pricing in financial markets and excessive risk-seeking behaviour in the housing markets."

WeWork tries to win over investors

More on those changes to the way WeWork is run.

The office company says that founder Adam Newmann will sell no more than 10% of his holdings in the second and third year after the flotation - a date for which has not yet been set formally.

And no member of his family will sit on the board.

The company had been valued at $50bn but there are reports that valuation has fallen to $20bn or so as a result of investor concerns about the business.

WeWork curbs founder's votes

WeWork has responded to shareholder concerns about the influence of the founder Adam Neumann on the office space company.

Saying the changes were in "in response to market feedback", WeWork said Mr Neumann's superior voting shares will fall to 10 votes per share from 20.

The company is making the changes as it attempts to float on the Nasdaq stock exchange.

Credit Suisse more optimistic about UK stocks

Credit Suisse is more optimistic about UK stocks, especially those with international exposure, as the chances of the UK leaving the European Union without a deal fall and some equities look cheap compared with foreign counterparts.

"Given the most recent developments (...), we believe that investors should now be overweight of the UK, but more importantly in US dollar-terms and still selectively," the analysts said.

"We would buy UK international earners in dollar terms that are cheap versus their peer group".

LSE: 'No merit in further engagement'

More from the company which owns the London Stock Exchange.

It has published the letter it has sent to its suitor, Hong Kong Exchanges and Clearing.

Signed by Don Robert, the LSE chairman, the board says it "very surprised and disappointed" that the exchange published its offer within two days of it being presented to the LSE.

The board says the "financial and strategic logic" of its deal to data company Refinitiv "has been exceptionally well received". (That deal would be halted if the takeover with the Hong Kong exchange went through.)

It does not see "strategic merit" in the proposal and also warns of "full scrutiny from a number of financial regulators" and governments.

Mr Robert concludes: "Taking all of these factors into account, the board unanimously rejects your proposal. Given the fundamental flaws in your proposal, we see no merit in further engagement."

DUP denies changing position on Brexit

Image caption: Arlene Foster said the would not accept arrangements that create a barrier to east west trade

The Times says the party has agreed to drop its objections to regulatory checks in the Irish Sea.

That story is being cited for one the reasons that the pound has gained against the dollar during the day.

The London Stock Exchange says it has "fundamental concerns" about the £32bn offer it received from Hong Kong Exchanges and Clearing on Wednesday.

"The Board has fundamental concerns about the key aspects of the conditional proposal: strategy, deliverability, form of consideration and value. Accordingly, the board unanimously rejects the conditional proposal and, given its fundamental flaws, sees no merit in further engagement."

FCA 'engaged with the firm'

The Financial Conduct Authority says it is aware that companies operated by Speedloan - Albemarle & Bond and Herbert Brown - have closed stores.

"We are aware of the issue and we are engaged with the firm," the FCA said.

A&B says it is "authorised and regulated by the Financial Conduct Authority for consumer credit business".