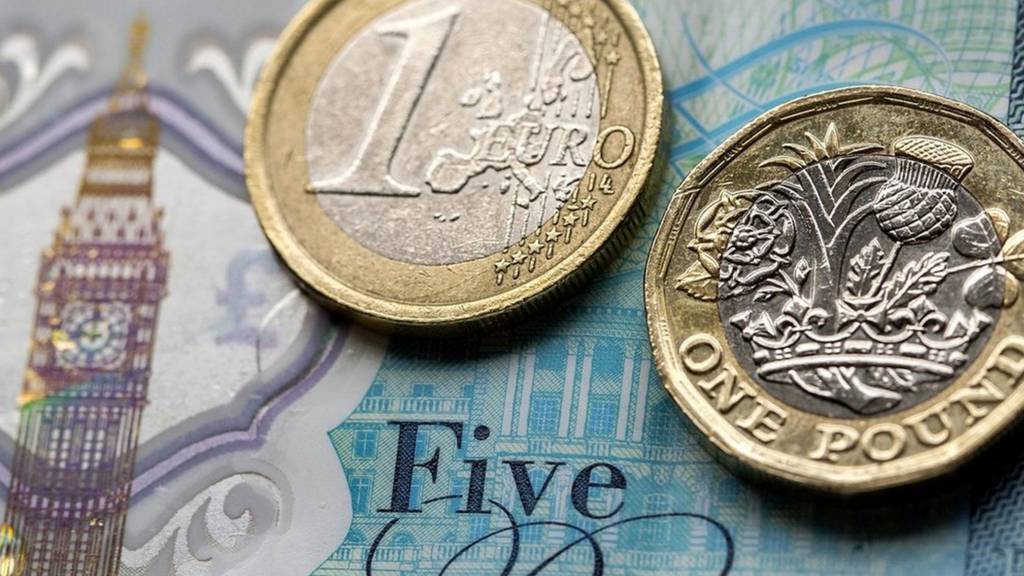 Thanks for reading. We will be back at 06:00 on Friday.

Sports Direct puts Lillywhites lease 'up for sale'

Guardian reporter tweets

UK household debts see big increase

Debts excluding mortgages are on the rise in the UK, according to the Office for National Statistics.

Debts including credit card debt and personal loans rose 11% to £119bn in the two years to March 2018, according to the ONS study, which is published every two years.

Average household financial debt rose 9% to £9,400.

Much of the increase is a result of higher student loan and hire purchase debt.

The FTSE 100 is closing 50 points lower at 7,137.85, while the FTSE 250 is 41 points higher at 20,707.33.

Wiseman: 'Regret my mistake'

Back to Mark Wiseman who is leaving BlackRock after violating the company's policies on relationships at work.

Mr Wiseman, who was global head of active equities, said: "I am leaving BlackRock because in recent months I engaged in a consensual relationship with one of our colleagues without reporting it as required by BlackRock's relationships at work policy.

"I regret my mistake and I accept responsibility for my actions."

The pound has continued to trade higher against the dollar. It is up almost 0.4% at $1.3152, that is close to seven-month highs.

Watch: One for car lovers everywhere

The Lotus Evija will be the first all-British electric hypercar.

The company says it will be the most powerful production car in existence with the capability of accelerating from 0-186mph (0-300km/h) in "significantly" less than nine seconds, and with a maximum speed of more than 200mph.

BBC Click finds out more.

See more at Click's website and @BBCClick

There are other reports about the pricing of the Saudi Aramco share sale. Earlier, Reuters reported the shares had been priced at 32 riyals ($8.53 or £6.50) each.

The Financial Times also says the shares have been priced at the top end of the range and points out that with a valuation of $1.7tn it is worth more than the stock market market capitalisation of the five biggest international oil companies.

Shares in London are lower too. The FTSE 100 is off 50 points at 7,137.57 while the FTSE 250 is off just 6 points at 20,659.36.

Dunelm, which issued an upbeat trading statement, is the biggest gainer in the FTSE 250, up 19% while Aston Martin is up 17% following a report of a potential bidder.

In the FTSE 100, Glencore is leading the fallers - it is now down 8% - after it revealed the Serious Fraud Office was investigating "suspicions of bribery in the conduct of business".

Packaging group DS Smith is also down, around 5%, despite reporting a 31% rise in interim profits.

Trading is underway on Wall Street, where the main indexes began the day higher but then fell back on lack of progress on trade talks between the US and China.

The Dow Jones rose 86.27 points, or 0.31%, at the open to 27,736.05. But it is now down around 60 points at 27,589.62.

The S&P 500 opened higher by 6.45 points, or 0.21%, at 3,119.21 but then fell back to 3,109.5, down 3.25 points.

GM push into electric vehicles

General Motors and South Korea's LG Chem are setting up an electric vehicle battery cell joint venture in Ohio.

The $2.3bn (£1.75bn) investment will create one of the world's largest battery facilities and employ more than 1,000 people.

The plant will build battery cells for "a dedicated production stream of future electric vehicles" from GM, including a truck in the autumn 2021.

"Combining our manufacturing expertise with LG Chem's leading battery-cell technology will help accelerate our pursuit of an all-electric future," said Mary Barra, GM's chief executive.

France's largest nationwide strike in years has severely disrupted schools and transport.

Workers are angry about planned pension reforms that would see them retiring later or facing reduced payouts.

School and transport workers have been joined by police, lawyers and hospital and airport staff for a general walkout that could include millions of people.

President Emmanuel Macron wants to introduce a universal points-based pension system.

Fund manager violated 'company's relationships policy'

Mark Wiseman, global head of active equities at BlackRock, is leaving the fund management firm following an alleged "violation of the company's relationships at work policy".

That's according to the Financial Times which is referring to an internal memo.

Mr Wiseman has been regarded a potential successor to chief executive Larry Fink.

Saudi oil company priced at top of range

The stock market flotation of Saudi Aramco is getting closer.

According to Reuters, the shares are being priced at 32 riyals ($8.53, £6.50) each, the top end of the 30-32 riyals per share price range offered to investors.

It is the world's biggest initial public offering (IPO) and the sale of 1.5% of the business will value the state oil producer at $1.7tn.

Blackstone 'considers bid' for student accommodation

Fund management group Blackstone is considering a £4bn bid for student housing provider IQ Student Accommodation, according to Sky News.

Goldman Sachs is IQSA's controlling shareholder, and the business - which provides accommodation for more than 28,000 students in 27 towns and cities across the UK - is also considering a stock market listing, Sky reports.

Blackstone and IQSA declined to comment to Sky.

Moncler 'no concrete' offer

Moncler appears to be playing down the idea that Kering, owner of Gucci, is interested in a bid.

Reuters is quoting the chief executive Remo Ruffini saying that there is "not any concrete hypothesis under consideration regarding strategic potential opportunities".

He effectively controls almost 25% of the luxury good retailer.

He added that he "maintains contacts and interacts with investors and other sector participants, including the Kering group, in order to explore strategic potential opportunities to further promote the successful development of Moncler."

Glencore's shares have fallen 6% after it announced that the Serious Fraud Office is investigating "suspicions of bribery in the conduct of business" at the mining group.

Fall in US jobless claims

Data just in from the US shows the number of Americans claiming unemployment benefit has fallen to its lowest level since mid-April.

The jobless claims figures fell 10,000 to 203,000 for the week ended 30 November.

Economists polled by Reuters had forecast claims increasing to 215,000 in the latest week.

SFO confirms Glencore investigation

The Serious Fraud Office has confirmed it is" investigating suspicions of bribery in the conduct of business by the Glencore group of companies, its officials, employees, agents and associated persons".

"As this is a live investigation we cannot comment further," the SFO said.