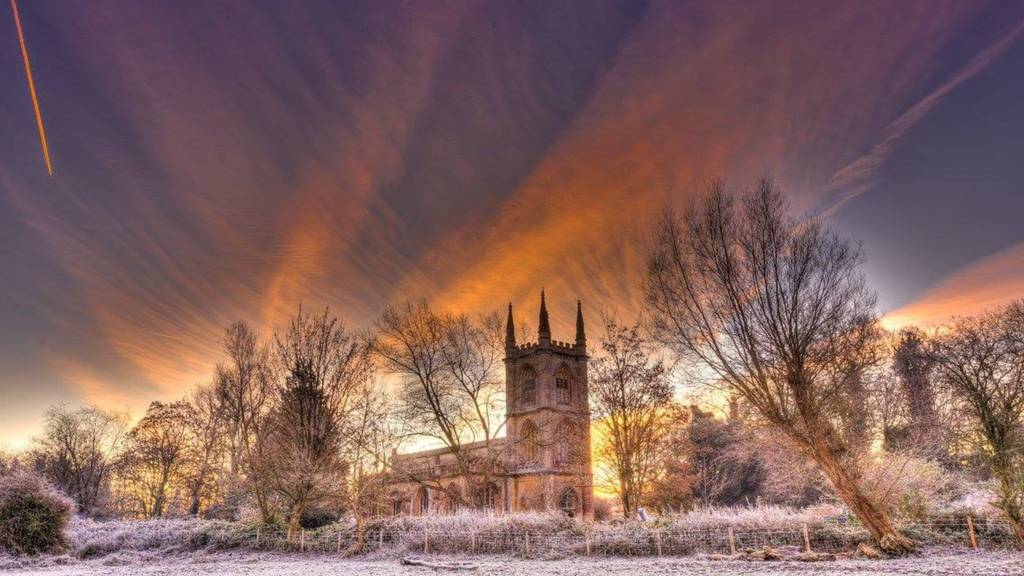 Berkshire live: Tuesday 28 February
You can get in touch by email, on our Facebook page or on Twitter @BBCBerkshire.
Reactions to last night's Panorama on Slough: Life in immigration town

People have been commenting on BBC Berkshire's Facebook page following last night's Panorama special on Slough . 

Fawad Raza writes: "[Slough is] tolerable because not one single migrant community dominates it, unlike Luton etc."

Lesley Buller added: "My parents moved down to Slough in 1957 for my dad to work at ICI. 

"From the West Country it was a huge culture shock for them but it was a NICE town. 

"My father lamented its change before he died, not because of ethnic changes, he had many friends of different colour, nationalities and religion, but because of the lack of pride in the town."

Mike Paker said: "I lived there for 30 years, hate going back. Feel like an unwelcome outsider in my own country of birth."  

You can join in the conversation on our  Facebook  and  Twitter  pages.  

PC fired over child porn conviction

A Thames Valley Police officer who pleaded guilty to child porn offences was sacked by the force today.

PC Leigh Morris was arrested last July after officers raided his home and found illegal pictures of minors on his computers and mobile phone. 

He admitted five charges of making and possessing indecent images of children at a Luton Magistrates' Court hearing on 9 February. 

The force said Morris was dismissed without notice for gross misconduct. 

Det Ch Supt Chris Ward, head of Thames Valley Police Professional Standards Department, said Morris's conviction brought "discredit on police" and "undermines the service" they provide. 

Marlow Bridge Range Rover ban starts tomorrow

Police are reminding motorists that they face £50 fines if they drive any overweight vehicles over Marlow Bridge tomorrow. 

The Grade I listed bridge, which runs over the River Thames between Bisham in Berkshire and Marlow in Buckinghamshire, is restricted to vehicles under three tonnes and less than 6ft 6ins wide .

The force said the following vehicles should not use the bridge: Range Rovers, Discoveries, Ford Transit vans, Mercedes Sprinter vans, Volvo XC90s, 4WD pick-ups, Mercedes GLE/GLS/G Classes and Audi Q7s. 

Mayor of Newbury hurls pancakes to crowds below

Young player of the month: 'I fitted in straight away'

There was a contract offer on the table from Chelsea - but it was time to move on.

After loan spells away from the club he joined as a boy, John Swift decided something had to change. In six years at Chelsea, he made just one first-team appearance, replacing Eden Hazard against Cardiff City in 2014.

But now the 21-year-old has established himself in the Championship with Reading, who are fifth in the table under manager Jaap Stam.

Midfielder Swift's three goals during January - each of them coming in victories - not only helped the Royals strengthen their position in the play-offs but also earned him the EFL Young Player of the Month award.

"We're still up there, we're still pushing for promotion and hopefully we can stay there," said Swift, who arrived at the Madejski Stadium in the summer.

Continue reading here . 

Rowing star and TV presenter train for canoe race to save rainforest

Olympic champion rower Helen Glover and her husband Steve Backshall will be kayaking 125 miles non-stop from Devizes in Wiltshire to the Houses of Parliament this Easter to raise money to save the rainforest in Malaysian Borneo.

They filmed themselves training in Newbury this weekend to prepare for the classic DW race, an international canoe race which involves paddling 125 miles and carrying your boat around 77 locks.

The Marlow-based pair have already raised £10,000 for the charity.

Weather outlook: Rain and gusts

Severe congestion: M25 Surrey clockwise

BBC News Travel

M25 Surrey clockwise severe congestion, between J13 for A30 and J15 for M4.

M25 Surrey - Very slow traffic on M25 clockwise between J13, A30 (Staines) and J15 M4.

To report traffic and travel incidents dial 0330 123 0184 at any time

Reading player named EFL Young Player of the Month

Garden waste collection reminder from council

Households in Reading with green bins have been advised to sign up for the council's new £50-a-year garden waste collection scheme by the end of the week .

The authority, which blamed "sustained government cuts" for introducing the charge to use the previously free service, said this was to ensure residents do not experience a break in service. 

Councillor Liz Terry, Reading Borough Council's lead member for neighbourhoods, said that more than 5,000 people have signed up to the scheme so far. 

She said: "Subscribers continue to come in on a steady basis and we are expecting an increase in interest as 1st April approaches."

Stadium's £366k improvements completed

A £366,000 revamp of Palmer Park Sports Stadium in Reading has been completed.

The work included installing new track fencing, lighting and improvements to the cycle track.

It was jointly funded by Reading Borough Council and British Cycling, which contributed £121,000 to the project.

Councillor Paul Gittings, the authority's lead member for sport, said: "Longer term, we are also committed to investing in a new 25-metre, 6 lane pool in Palmer Park, linked to existing leisure and sport facilities." 

A launch ceremony will be held on 11 March.

Tribute to man who died in cemetery crash in Maidenhead

The family of a man who died after being hit by a car in a Maidenhead cemetery have paid tribute to him.

Windsor man Paul Mills, 47 died following the collision which happened when he was at work at Braywick Cemetery on Tuesday 14 February.

His family said: "Paul was very much an outside person. He liked his job and the people he worked with.

"He leaves behind his brothers, children and grandchildren. They will never forget him and will remember him with love."

Investigations are still ongoing to establish the circumstances of the collision, and officers continue to appeal to anyone who may have witnessed the incident and have not yet spoken to police.

Quote Message: I've lost my husband and my best friend. Rest in peace darling. from Tracey Mills Paul Mills' wife

Weather latest: Damp afternoon ahead

After a bright and dry start, some showers are forecast for this afternoon. 

It will remain chilly with temperatures expected to drop to 4C overnight, and there is a chance of frost developing by dawn. 

Man trapped in shed blaze dies

A man has died after becoming trapped in a shed which was on fire. Oxfordshire Fire and Rescue were called to Badgemore in Henley-on-Thames at 16:40 GMT. 

The man "was beyond help" when the ambulance service arrived at the scene, and a 39-year-old woman was taken to Stoke Mandeville Hospital with burns to the hand. 

Thames Valley Police is treating the death as unexplained, and the cause of the fire is being investigated. 

Road closed near Badgemore Golf Club

A road has been closed near Badgemore Golf Club on the road into Henley from Rotherfield Greys direction.

'You never get the moment back'

Kirsty Young's castaway this week is the Olympian and rower from Maidenhead, Dame Katherine Grainger.

A six-time rowing World Champion across a variety of classes, her silver medal at Rio in 2016 made her the most successful female British Olympic athlete ever, having won medals in five consecutive games.

Incident in hotel pool in Slough involving child

Paul Davies, manager of the Heathrow/Windsor Marriott, said: "We became aware of an incident in the pool area involving the child of one of the guests staying with us on the Saturday evening. 

"My staff acted in a fantastic, professional manner and called the paramedics, who were on site immediately and took control of the situation". 

Man killed in Henley fire

A man's died and a woman's been seriously injured in a fire at an outbuilding in Henley on Thames.

An joint police and fire investigation has been launched.