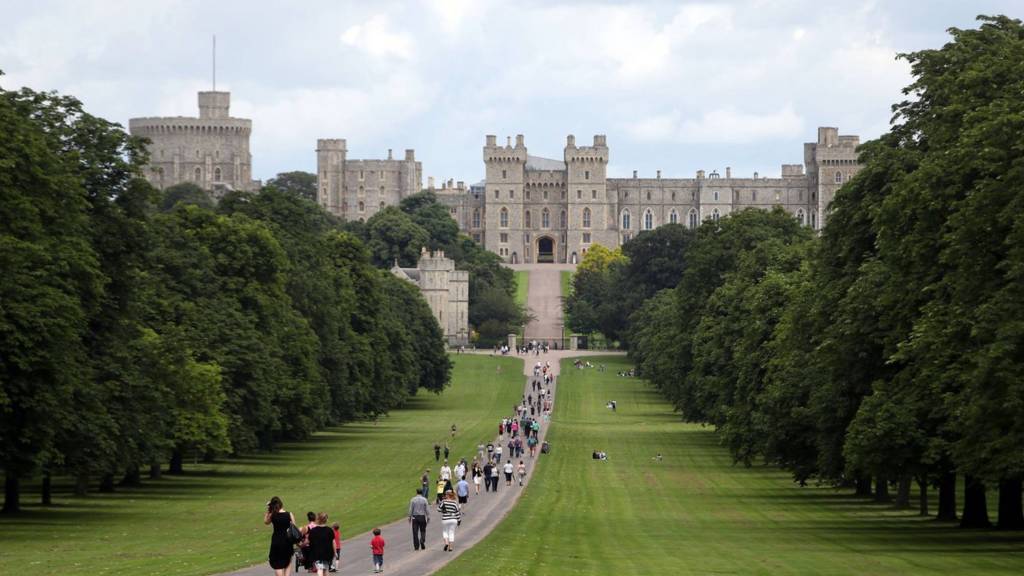 Berkshire live: Wednesday 8 March
You can get in touch by email, on our Facebook page or on Twitter @BBCBerkshire.
Summary
Updates for Wednesday March 8
Reading students who held a social event billed as "Pikey night" apologise for offending Traveller community.
A £50m proposal for a new academic building at the University of Reading will go before planners later.
A crowdfunding page - set up for the Slough Town Football goalkeeper Mark Scott after he broke his neck - has raised more than £3,500.
So long! Thank you for joining us - we'll back tomorrow from 08:00 GMT.

Travel back in time to the Roman era thanks to new digital virtual tour

Breaking

Swans 'at risk' after oil spillage in river

Charity Swan Support say more than 60 swans are at risk following oil spillage in River Kennet.

Skydiving at night ... who knew that was a thing?

Jumpsuits allowed at Royal Ascot

Image caption: Fashion and style has always been an important part of the Royal Ascot, say organisers

Organisers say the acceptance of the jumpsuit reflects Ascot's "awareness of seasonal trends".

Breaking

Oil spillage in River Kennet

The Environment Agency have received numerous calls today regarding oil in the River Kennet in Reading. 

Around 5.5km of the river has been affected by oil and Environment Officers are currently on site investigating the incident. 

The source of the pollution is believed to have originated in the industrial areas in south Reading. 

The Environment Agency are deploying oil absorbent booms in the Foudry Brook to remedy the situation. 

Altarpiece designed by Thomas Hardy is uncovered

An altarpiece designed by novelist Thomas Hardy was uncovered at All Saints Church in Windsor, after a successful campaign raised the funds to pay for the work. 

It was rediscovered behind wooden panelling by choir members last year, having been hidden from view and forgotten about for nearly a century. 

A total of £9000 was raised, with donations from the Thomas Hardy Society, Prince Philip Trust and Louis Baylis Trust joining contributions from the public. 

The altarpiece will be seen by the congregation for the first time on Sunday, 12 March, and it is expected that a rededication will take place in the summer.

Severe disruption: M4 Berkshire eastbound

BBC News Travel

M4 Berkshire eastbound severe disruption, between J13 for A34 Chieveley and J12 for A4.

M4 Berkshire - One lane blocked and heavy traffic on M4 London-bound between J13, A34 (Chieveley) in Chieveley and J12, A4 (Theale) in Theale, because of a broken down car. In the roadworks area.

To report traffic and travel incidents dial 0330 123 0184 at any time

Teenage footballer assaulted at match

Jane Killick

BBC Three Counties Radio

A teenager was treated in hospital for bruising to his chest and injuries to his face and leg after being assaulted by two men at an under-16s football match.

Police said it happened during the second half between Burnham FC and Lambourn FC on Sunday, at the George Pitcher Memorial Ground in Burnham, Buckinghamshire.

The 15-year-old Lambourn player has since been discharged.

In a statement, Berks and Bucks FA said it had "requested statements from all parties involved and a misconduct investigation has been launched". 

It added it expected "all parents and players to abide by the FA Respect guidelines".  

Jumpsuits allowed at Royal Ascot's Royal Enclosure

Women will be able to wear jumpsuits as part of the dress code in Royal Ascot's Royal Enclosure this summer. 

Under the rules, racegoers have to wear skirts or dresses of "modest length" falling just above the knee or longer. 

For men, a waistcoat and tie are compulsory in the enclosure and cravats are not allowed. 

Organisers said the acceptance of the jumpsuit reflects Ascot's awareness of seasonal trends dress code and its customers' "fashion-forward tastes". 

You'll be able to wear a jumpsuit in the Royal Enclosure this year

Jaap will keep shuffling his pack

Reading boss Jaap Stam admitted he will keep rotating his squad between now and the end of the season in order to keep them "sharp".

Stam made four changes for the visit of Championship leaders Newcastle United on Tuesday and was vindicated in his selection as the Royals held them to a goalless draw.

"At the moment, it's not about individuals, it's about the team performance in what we want to achieve together," he told BBC Radio Berkshire.

"Sometimes it happens that you can play and then maybe the next game, you're not even in the squad."

WW1 propaganda posters go under the hammer in Newbury

Copyright: Special Auction Services

A "one of a kind" collection of propaganda posters which were designed to encourage Americans to support their troops in World War One is to be auctioned in Newbury later.

The collection belonged to Wall Street analyst, David Schwartz, who moved to Gloucestershire in the 1980s and died in early 2014. 

His wife, Philippa, says one of David's dying wishes was for the collection to be sold in 2017, to mark the Centenary of the start of US involvement in WW1. 

Copyright: Special Auction Services

AWE to stage further strikes

Workers at the Atomic Weapons Establishment are to stage a fresh wave of eight strikes in a long-running dispute over pensions. 

Members of the Unite union will walk out for 24 hours at AWE's two sites at Aldermaston and Burghfield in Berkshire on March 23 and 27, April 6, 10, 20 and 24 and May 4 and 8. 

The announcement was made ahead of talks between the company and Unite at the conciliation service Acas on Thursday. 

The workers have renewed their industrial action mandate in a new ballot which saw 80% vote to strike over a new, defined benefit pension scheme, while being denied readmission to the Ministry of Defence scheme. 

Milk and white wine is the authentic way to make bolognese

Now it's safe to say that Mary Berry is probably the nation's favourite chef. But she shocked viewers on her BBC 2 show 'Mary Berry Everyday' which her somewhat unusual take on a traditional bolognese.

BBC Radio Berkshire's Sarah Walker asked Giancarlo Caldesi, top Italian chef and the owner of Caldesi in Campagna in Bray, whether he thought cream and white wine were good additions to the recipe?

Slough 'keeper 'overwhelmed' by messages of support after breaking neck

Fans have clubbed together to raise £3,500 for a Slough Town goalkeeper after he broke his neck on the pitch. Mark Scott said he was "overwhelmed" by the hundreds of messages of support on Twitter.

Copyright: Horsham Rebel Photography

He said he had been unable to sleep following the freak accident, having been told a sudden movement could paralyse him permanently. 

He will be off work for months after an operation to fuse his vertebrae. 

Ant and Dec swap places for fan selfies at Reading match

Ant and Dec were out at the Mad Stad to support Newcastle against Reading last night and were "amazing" despite being pestered for photos all night, according to David Goosey, whose son was sitting next to Dec. 

But what our sport reporter Ady Williams thinks is truly interesting is that Ant and Dec have switched sides - the comedy duo are known for always standing in the same formation, with Ant on the left. 

This morning's headlines: University apology and thousands raised for Slough 'keeper

Reading students who held a social event billed as "Pikey night" have apologised for offending the Traveller community.

A £50m proposal for a new academic building at the University of Reading will go before planners later. If approved, the university's engineering building will be demolished.

A crowdfunding page - set up for the Slough Town Football goalkeeper Mark Scott after he broke his neck during a match at the weekend - has already raised more than £3,500.