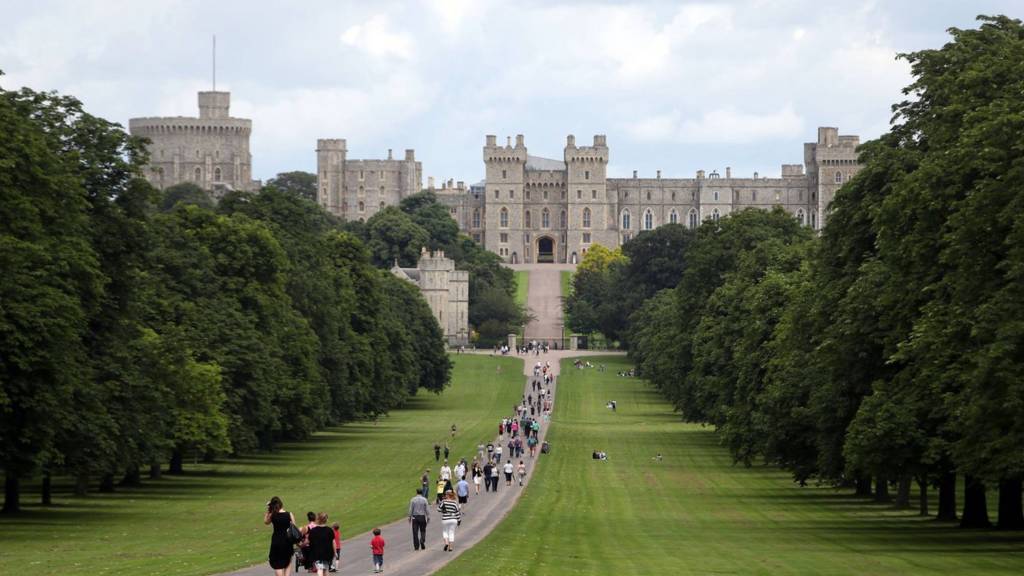 Berkshire live: Thursday 16 March
You can get in touch by email, on our Facebook page or on Twitter @BBCBerkshire.
Summary
Former RAF gunner asks Donald Trump to save Greenham Control Tower
X Factor auditions in Reading
Reading awarded £558,400 of Heritage Lottery funding
UK's first black lady Mayor honoured
Wokingham school expansion approved
De Boinville flying for Nicky Henderson

Ady Williams

Sport presenter, BBC Radio Berkshire

He's already won two races at the Cheltenham Festival 2017, and Nico de Boinville has more hopes today and tomorrow.

Nico de Boinville has ridden both his wins for Lambourn's Nicky Henderson with 'Might Bite' and 'Altior'.

Our Lambourn trainers have not had so much luck with winners today. 

Henderson's 'Top Notch' came second in the 1:30 JLT Novice's Chase, whilst Cole Harden, trained by Warren Greatrex, came fourth in the 3:30 Stayers' Hurdle. 

Motorway widening plans rejected

Plans to widen the M25 at its busiest section - past Heathrow - have been rejected. 

A government report, just published, says any focus on improving the journeys of drivers past the airport should centre around encouraging more people to use public transport. 

But it did accept that enhancements are likely to be needed because of the volume of traffic. 

The road between Junctions 14 and 15 is described as having a 12-hour rush hour between 6am and 6pm.

Reading FC: Joey says mistakes need to go

Tim Dellor

BBC Berkshire sport editor

Royals midfielder Joey van den Berg says Reading have no time for excuses any more.

Despite starting well in recent times, Joey van den Berg said his side needs to turn that early dominance into wins.

He told BBC Radio Berkshire: "We know it's not good, and we're trying to work on it.

"We need to stop talking about it and act."

New artwork at Royal Berkshire Hospital

Is another Trump Tower destined for Berkshire?

A former RAF gunner has asked Donald Trump for £200,000 to save an airbase control tower used by the US during the Cold War. 

Allan Mercado, 83, wrote a letter to the president explaining that a project to restore Greenham Control Tower, Berkshire, had stalled. 

Copyright: Julian Swift-Hook

The parish council received £421,555 to refurbish the tower in 2014, but the project has since run out of funding. 

Mr Mercado told the BBC he was "optimistic" Mr Trump would respond. 

"I thought 'why muck about?' - let's just go to the man at the top," said Mr Mercado, who served with the RAF between 1951 and 1953.

Severe disruption: M4 Berkshire westbound

BBC News Travel

M4 Berkshire westbound severe disruption, at J11 for A33.

M4 Berkshire - M4 lane closed on exit slip road to one and very slow traffic westbound at J11, A33 (Reading).

To report traffic and travel incidents dial 0330 123 0184 at any time

Collarbone broken in attack at Cemetery Junction

A man has chased a runner down the street in his car before breaking his collar bone in an attack near Cemetery Junction in Reading.

The 25-year-old victim was running on Kings Road when he was involved in a verbal altercation on Sunday, 12 March. 

Image caption: The assault took place near the junction with Kingsgate Road, near Cemetery Junction in Reading.

The driver then followed the victim, before he exited his car and chased the victim on foot down Kings Road, near the junction of Kingsgate Street.

The victim was then assaulted by the driver, which caused him to sustain a broken collar bone and cuts and grazes which required hospital treatment.

Police are appealing for witnesses.

Regions share £20m Lottery culture fund

Copyright: Heritage Lottery Fund

Image caption: The scheme will benefit cultural projects in different parts of England

Reading will receive a share £20m of Heritage Lottery funding to spend on cultural projects.

The Great Places scheme will benefit 16 areas including Barnsley and Rotherham, Coventry, Derbyshire and Gloucester.

Heritage Minister Tracey Crouch said she hoped the investment would bring "real benefits" to the communities and make them better areas to live in.

Reading Borough Council will get £558,400 to support a programme of cultural activity.

School expansion plans given green light

Sam Clayton

BBC Radio Berkshire newsreader

Plans to expand three schools in Wokingham were given the go-ahead last night. 

The council agreed that Loddon Primary will offer 90 places a year from September 2018. 

Beechwood and Highwood Primaries will also be expanded to offer 60 places a year.

Mingling amongst the X Factor contestants

There are certainly some characters in the X Factor audition queue at Broad Street Mall in Reading.

I spoke to Ash, who was doing her own version of a mash-up, or an 'Ash-up' and she calls it  

She was merging the unlikely trio of Celine Dion, Salt n' Pepa, and R Kelly into one medley.

I also encountered a gentlemen called Eiron, who has just auditioned, and said he had got "very good feedback" on his rendition of 'sometimes when we touch' by Dan Hill.

Image caption: Trevor was sent down to the audition by his 'agent', who is currently unpaid.

My favourite conversation was undoubtedly with a man named Trevor.

In between recounting his history as an HGV lorry driver for frozen foods, he was telling me about his passion for swing music.

He still thought he could still be the next big thing in music, despite retiring "some time ago".

Only time will tell whether we see him on our television screens soon.

The massive X Factor queues...

Does Reading have the X Factor?

Literally tens of people have packed into the Broad Street Mall in Reading to see if they can become the next big thing in music.

The X Factor auditions are in town, and the show is putting on its first stages of the audition process as they try to find their fourteenth winner of the programme.

Image caption: The queue for the auditions stretched far and wide

The audition itself is shielded by a big grey box right in the centre of the shopping centre, to block the contestant and the producers from view.

Some shoppers on the top level have managed to get themselves a view though, and everyone can of course hear what is happening.

Image caption: The grey box keeps preying eyes out

Being tone deaf, I won't judge the quality of the singing myself, or have a go (nobody deserves that punishment).

Who knows though, maybe I have heard the next X Factor champion?

Image caption: Some lucky shoppers have found a perfect viewpoint to watch the audition

Windsor FC and Crown Estate in lease row

The Crown Estate and Windsor FC are in a dispute over the ground's lease. 

Kevin Stott, the club's chairman, claims they have not been offered a long-term lease. 

This assertion has been denied by the Crown Estate. 

BBC Radio Berkshire's Andrew Peach heard both sides of the argument this morning. Listen for more. 

Gloomy week ahead after warmest day of the year

Have you got the X-Factor?

Auditions for the X-Factor are being held in Reading today. 

Talent show hopefuls are expected to flock to Broad Street Mall to strut their stuff in front of Simon Cowell and co. 

It is part of a nationwide trawl ahead of the show airing on ITV later this year. 

The auditions are open to groups and solo singers aged 16 and older. 

Stam treating Wednesday same as anyone

Jack Winstanley

BBC Berkshire Sport Reporter

Reading manager Jaap Stam is not concerned about the form of other teams in the Championship play-offs run-in.

Fifth-placed Reading travel to Sheffield Wednesday, who are sixth, on Friday, looking to halt a run of three successive away defeats.

Wednesday have also suffered a dip recently, with three defeats in their past five matches.

Reading have taken just eight points from a possible 42 since the start of February.

Reading Carnival to go ahead for the first time in three years

Reading's Caribbean community will host a carnival for the first time in three years this May. 

The once annual event began forty years ago, but it hasn't been run since 2014, due to a lack of money and organisation. 

Now a new team has been awarded financial support from the National Lottery to bring it back.