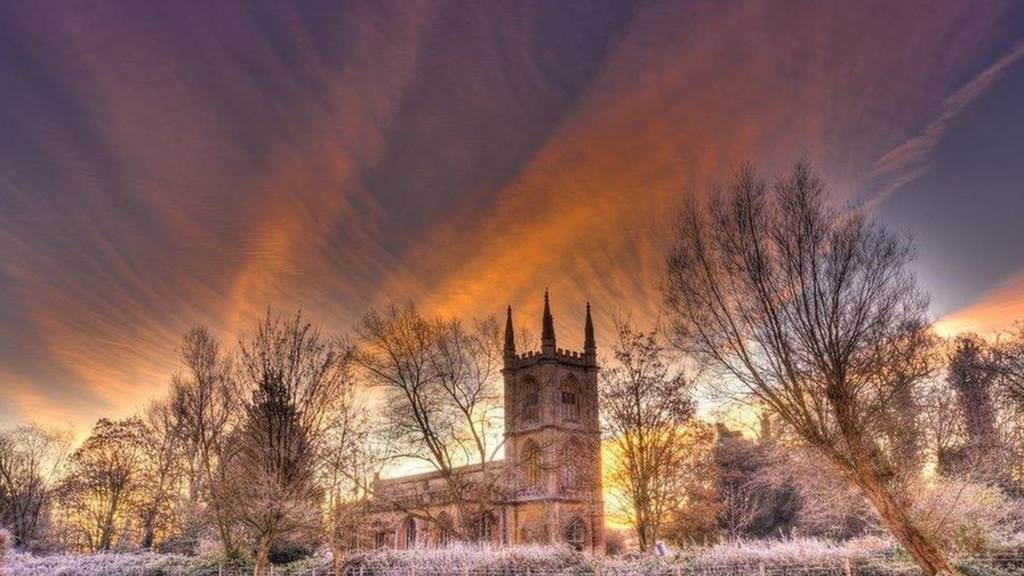 Berkshire live: Wednesday 12 April
You can get in touch by email, on our Facebook page or on Twitter @BBCBerkshire.
Autism charity wins National Lottery funding

A Maidenhead charity has won £46,060 of funding from The People's Project.   

Copyright: Stand Out For Autism

The scheme is a partnership between the Big Lottery Fund, ITV, STV and The National Lottery giving the public a say in awarding National Lottery funding to local projects.  

Stand Out for Autism runs an Autism-friendly football school and works to raise awareness about the condition.

They will use the money to start more clubs, groups and activities for all ages of people living with autism.

Tip set to bar non-residents

Residents are set to be barred from a tip in Maidenhead unless they can prove they live there. 

The Royal Borough says it costs nearly £100,000 to deal with waste from non-residents at Stafferton Way. 

Carwyn Cox, cabinet member for environmental services, told BBC Radio Berkshire he doesn't think the plan will lead to an increase in fly-tipping.

"It is a really simple scheme," he added. 

Three Slough residents have been banned from owning pets.

One was banned for 10 years after her dog was found permanently wearing a 'pinch-type' collar – which tightens painfully on movement.  

The animals were found neglected and maltreated during investigations launched by the council.

Linda Corcoran from the council's Neighbourhood Enforcement Team said: "When we see animals being kept in such horrendous conditions we have no choice but to take them away for their own safety."

Championship play-off dates announced

The EFL has released the dates of the Championship play-offs. 

If Reading were to get there, the first legs would be played over the weekend of the 13 and 14 May, with the return legs on the 16 and 17 May. 

The final will be played on Monday 29 May.  

The Royals are currently six points ahead of seventh place Fulham with five games left to play. 

Potter fan brings up 'scarred memories' for Radcliffe

Listen to Daniel Radcliffe being interviewed by a teenage Harry Potter fan who leaves him impressed with a surprise question. 

Weather latest: Cloudy afternoon

After a sunny and dry start to the day, it is set to become cloudier as the afternoon progresses with temperatures at around 13C. 

Conditions are forecast to be similar tomorrow before things brighten up again at the weekend. 

Reading FC press conference recap: 'We've not won anything yet'

Jack Winstanley

BBC Berkshire Sport Reporter

The Reading camp will have been subdued this week, even midfielder John Swift admitted the coach back from Norwich was relatively quiet. 

But after that heavy reverse, the Royals are looking to bounce back quickly against Aston Villa this weekend. Every game is tough, but both Jaap Stam and Swift wanted to stress the team are going to Villa Park to get all three points.

This is not a bullish confidence though. The manager and his players want to stress that nothing has been won yet.

If Reading FC were to get positive results against Villa on Saturday, then Rotherham on Monday, the opportunity to win some silverware this season will become a distinct reality.

Buses replacing trains before 9am on London Marathon day

Passengers are being asked to check before they travel on Sunday for the London Marathon.

Network Rail are carrying out vital work between Reading and London Paddington and advise travelling after 9am when trains will be back in service.

A bus replacement service for arrival by 8am will operate at the following times:

Reading at 06:20 and 06:50
Slough at 06:40 and 07:10
Maidenhead at 06:30 and 07:00

Passengers with tickets for Sunday morning will also be able to travel on any service the rest of the day.

Trains will continue to run between Hayes & Harlington and London Paddington.

Public encouraged to 'go wild' to increase happiness

People are being encouraged to participate in a 30-day 'Random Acts of Wildness' challenge this summer. 

The initiative is being spearheaded by Berkshire, Buckinghamshire and Oxfordshire Wildlife Trust who say it will increase health and happiness. 

Spending time with nature can greatly contribute to good health, studies have found.

Quote Message: This is important because happiness and connecting with nature influence improvements in health." from Dr Miles Richardson Director of Psychology, Derby University

Image caption: Stargazing is one of the activities suggested

Having led the study, he added that there was a 30% increase in the number of people who reported their health as excellent and most who benefited were younger adults and 'non-nature lovers'."

Activities that are being encouraged include:

Stargazing 
Build a bughouse
Mindfulness in a meadow
Sitting in the garden 
Watch butterflies
Walking barefoot in the park
Feeding garden birds
And anything else 'wild'  

Image caption: All sorts of activities proved positive for people according to the study

Their study found people who did something "wild" each day for a month, felt happier, healthier and more connected to nature.   

Japp Stam talks at Hogwood

Reading FC press conference- Stam to reflect on busy few days

Jack Winstanley

BBC Berkshire Sport Reporter

Things move quickly in football. It is an old and sometimes overused cliche, but it feels apt to describe the events at the Madejski Stadium in the last few days.

Since we were last at the training ground for a press conference, the side have suffered their heaviest league defeat in quite some time, and the deal to bring in the new Chinese owners has moved a step closer.

Lots then for Jaap Stam to reflect on even before he looks ahead to the next test- an Easter weekend double-header against Aston Villa and Rotherham.

You can follow live updates from the news conference on BBC Berkshire's Twitter.

Cab driver cleared over dancer's death

A minicab driver has been cleared of causing the death of ballet star Jonathan Ollivier by careless driving. 

Ollivier, 38, suffered fatal head injuries after his motorbike was involved in a crash with a car in Clerkenwell, central London, on his way to a performance in August 2015. 

The cab driver was Abdul Qayyum, 44, from Slough, Berkshire. 

He was found not guilty of death by careless driving on Tuesday after a trial at the Old Bailey in London.

Copyright: NEW ADVENTURES

Downshire Way junction improvement work set to conclude

Improvement works to help ease congestion on Downshire Way in Bracknell will conclude in May.

The road widening is expected to be completed by the end of April, after complications with works on the northern side of Downshire Way caused a delay. 

There will then be overnight resurfacing of both carriageways during the week commencing Monday, 8 May.

Campaign to save Arthur Hill Memorial Baths fails

A community campaign to save a 105-year-old swimming pool has failed.

The Arthur Hill Memorial Baths in Reading was closed in December after the borough council said it would cost £700,000 to fully repair.

Campaigners raised £10,000 to start up a community interest company to keep it open and presented their proposal to councillors on Tuesday.

But, the council said the plan was not financially viable and will invest in new facilities at nearby Palmer Park.

Concern over Station Hill project

Sam Clayton

BBC Radio Berkshire newsreader

Described as "one of the most important projects in the South", Reading Borough Council says it's "very concerned" about the future of the Station Hill development. 

Work started on the site two years ago, but the £500m project has now been put up for sale by the developer, Stanhope, which has declined to comment.  

Wednesday's Sport Headlines

Ady Williams

Sport presenter, BBC Radio Berkshire

GB rowers are gearing up for senior trials at the Redgrave Pinsent Rowing Lake in Caversham this weekend.
Local trainers Andrew Balding, Mick Channon, and Sylvester Kirk are building up to this weekend's racing a Lingfield.
Reading full-back Chris Gunter says the side are reflecting on Saturday's 7-1 defeat to Norwich ahead of the trip to Aston Villa this weekend.

Road police response up 10% despite cuts

The number of road crashes dealt with by police in Hampshire and the Thames Valley has risen by nearly 10% over three years, despite recent job cuts. 

Figures obtained by the BBC show policing units attended an extra 4,500 incidents in 2015-16 than in 2013-14. 

Thames Valley and Hampshire road policing units merged in 2012 - seeing up to 100 officer posts axed. Altering shift patterns ensured more resources were available, the force said. 

Supt Simon Dodds, head of the joint roads policing unit for Thames Valley Police and Hampshire Police, said by changing shifts they were able to make sure more officers were available at "peak times of demand".

Figures also show that emergency incidents attended by the unit rose by nearly 5,000 over the three-year period. 

The two forces, which cover Hampshire, Isle of Wight, Berkshire, Oxfordshire and Buckinghamshire, share recourses including dogs and training.