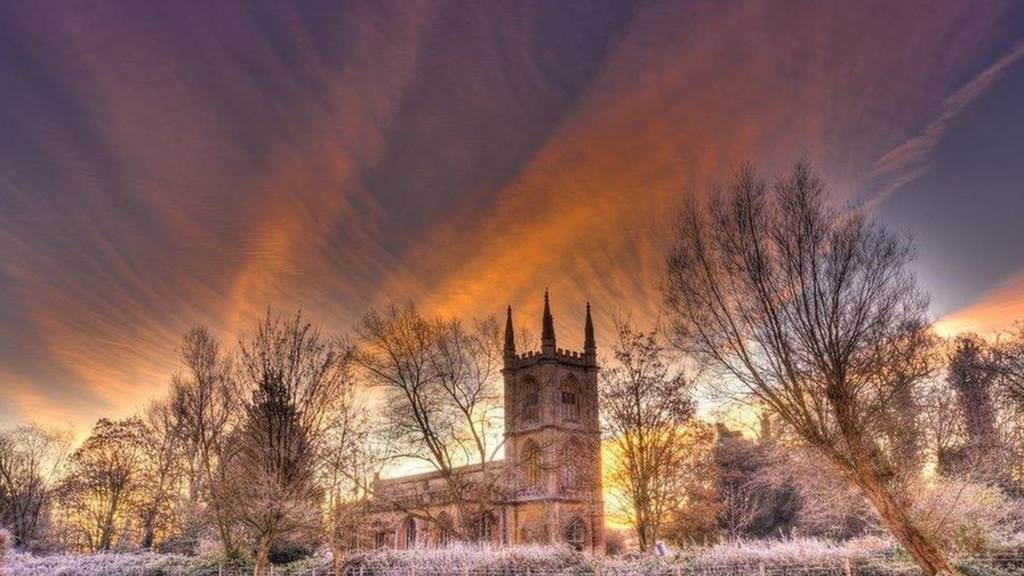 Berkshire live: Tuesday 25 April
You can get in touch by email, on our Facebook page or on Twitter @BBCBerkshire.
Summary
General Election delays consultation about Heathrow
Slough MP tired of struggle to 'make a difference'
Red kites increase after feeding by Reading residents
Weather: Cold with showers in the afternoon
That's all for us here at BBC Berkshire today.

We'll be back again tomorrow from 8am!

Public consultation on Thames Path

A public consultation on the creation of an official new cycle route along the Thames Path begins on Thursday this week and will run for a period of four weeks.

The statutory consultation involves the south side of the Thames Path, running from the Roebuck Hotel in the west to where it meets the Kennet mouth in the east. 

The legal status of this 6,450 metre stretch is a public right of way by foot only.

The Council is now proposing to change the legal status of this stretch of Thames Path to a joint footpath and cycle route, meaning it can legally be used by both pedestrians and cyclists.

Fiona Mactaggart on why she's leaving

Former scout leader jailed for child sex offences

A former scout leader has been jailed for two and a half years for sexual offences against children.William Nodes, aged 33, of Underwood Road, Bracknell, was convicted and sentenced at Reading Crown Court on Friday for offences which took place between 2010 and 2014 in Berkshire.

He was arrested on 17 April 2014 and charged on 26 January this year.

Investigating officer, Detective Constable Alice Ashman of Reading Force CID, said: "Nodes was in a position of trust at the time of committing these offences, volunteering as a Scout Leader."

Nodes pleaded guilty to four counts of making an indecent photograph/pseudo photograph of a child; two charges of possession of an extreme pornographic image; and three charges o fattempting to incite a child to engage in sexual activity.He was also ordered to sign the Sex Offenders' Register for life.

Be Water Aware event in Windsor

Burst water main in Maidenhead

AWE workers to stage further strikes

Hundreds of workers at the Atomic Weapons Establishment are to stage fresh strikes in a long-running dispute over pensions. 

Members of Unite at sites in Aldermaston and Burghfield in Berkshire will walk out for 24 hours on May 10 and 18. 

The action is on top of already announced strikes on May 4 and 8, bringing the number of strike days since last November to 18. 

The company closed a defined benefit pension scheme in January, which Unite said broke "copper-bottomed pledges" made in the early 1990s by the then-Tory government to AWE workers regarding the future of their pensions once they transferred to the private sector. 

Black investigator 'shocked and offended' by 'toy monkey harassment'

A former black police officer said she was "shocked and offended" when a colleague allegedly left a black toy monkey on her desk. 

She was giving evidence against Det Sgt Andrew Mottau, who is accused of gross misconduct while working as South East Counter Terrorism Unit supervisor. 

The woman said he used a key ring-sized black monkey toy to signal whose turn it was to make tea and coffee. 

She said the toy was on her desk when she came back from leave in August.

Fiona Mactaggart says her work has been 'frustrated at every step'

Trevor Ferguson begins new role with Royal Berks Fire and Rescue

Royal Berkshire Fire and Rescue Service's new Chief Fire Officer and Chief Executive Trevor Ferguson begins his new role with the service this week.

Trevor takes up the post as CFO following the retirement of Andy Fry on Friday 21 April and, until Friday, was RBFRS' Deputy Chief Fire Officer.

Commenting on his role, he said: "It's a huge privilege which I'm really excited about it but it's also a huge responsibility which I don't underestimate, overall I'd say I'm really looking forward to the challenge."

Copyright: Royal Berkshire Fire and Rescue Service

Slough MP says 'time is right' for her to go

Labour's Fiona Mactaggart has explained in depth why she's standing down after twenty years as Slough's MP. 

In her first full interview since the announcement last week, Mrs Mactaggart says she's struggled to make all the changes she wants to under a ruling conservative government. She told BBC Radio Berkshire the time is right for her to leave   

Quote Message: I had always thought I would retire in 2020. I've been an MP in Slough for 20 years .. and I thought by 2020 I would be 67 and that seemed to me to be a good age to retire. from Fiona MacTaggart MP for Slough

Tadley accident is now clear

Mandy O'Neale

BBC Berkshire travel presenter

The accident on Mulford Hill near the garage has been cleared, and the road is no longer blocked.

Heathrow delay 'not suprising'

Another delay in the development of a third runway at Heathrow Airport has been confirmed by the government. 

The Department of Transport has told BBC Radio Berkshire the findings of a public consultation will now not be considered until sometime after the June General Election.

Longtime Heathrow journalist Alan Gallup isn't surprised.

Quote Message: It's just another delay and I'm sure once this is out of the way, there will be even more after that ... that's been the story at Heathrow for the last 12 years, and there's no reason it should stop. from Alan Gallup Heathrow journalist

Travel: Traffic heavy on A404, Loddon Bridge and in Tadley

Mandy O'Neale

BBC Berkshire travel presenter

A404 very heavy in both directions approaching the Bisham roundabout, and slow up to Handy Cross and onto the M40
Loddon Bridge closure particularly heavy today, queuing on the Spitfire Way and Bader Way down onto the A329M
In Tadley there is an accident on Mulford Hill near the garage, partially blocking the road.

This morning's headlines: Red Kites, Heathrow and Slough MP talks about standing down

The General Election will cause delays to a consultation about Heathrow
Labour's Fiona MacTaggart has explained in depth why she's standing down after twenty years as Slough's MP
People in Reading feeding Red kites has led to an increase in their population

Watch: Today's weather in the South

It's chilly out there today - and there could even be wintry showers with sleet and hail later. 

Time to grab a cup of tea, get cozy and keep up to date with the latest on our live page for Berkshire.

We'll be bringing you the latest news, weather, travel and sport all day today.

If you'd like to get in touch, you can contact us on our Twitter account or Facebook page.